Trying to pick the perfect Nugget color combination? Let's dive in and look at some of the most popular options!
So, you decided to get a Nugget. Yay! But, now you have to pick the perfect color – or colors.
Yikes, that's a lot of pressure!
What color Nugget should I get?
There are 2 main camps when it comes to picking Nugget colors:
Pick a color that coordinates with your home
Pick a color that your kids like
These things might line up – especially in a kids space like a bedroom or playroom already designed to match their likes.
Neither is right, neither is wrong, it's just a matter of preference!
I originally got Lagoon because it matched our decor. Then we moved and our whole new house was beige!
I picked Mayberry for a second color because I wanted pink (I have a boy + a girl and love blue and pink together). The pink choices were sweet pea and mayberry and I thought sweet pea read a bit orange/coral with blues so I went mayberry!
Picking a color is totally personal. But, let's chat some popular colors and what would go with them well.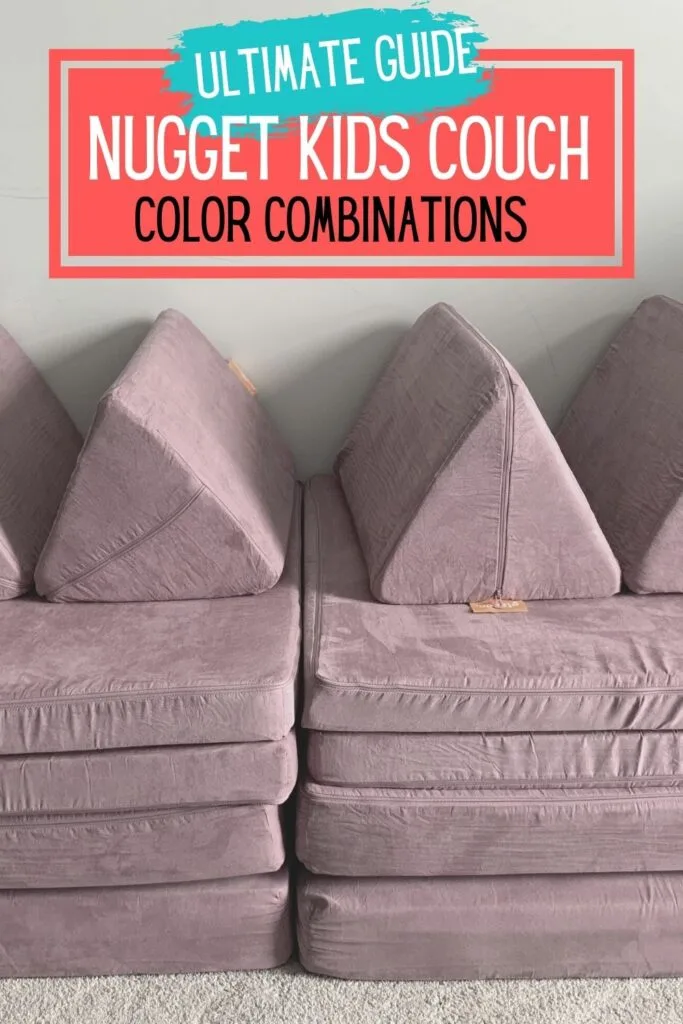 Popular Color Combinations by Nugget – the Classic Colors
Koala
Koala is a cool, light gray color in the classic material.
Popular colors to pair with koala: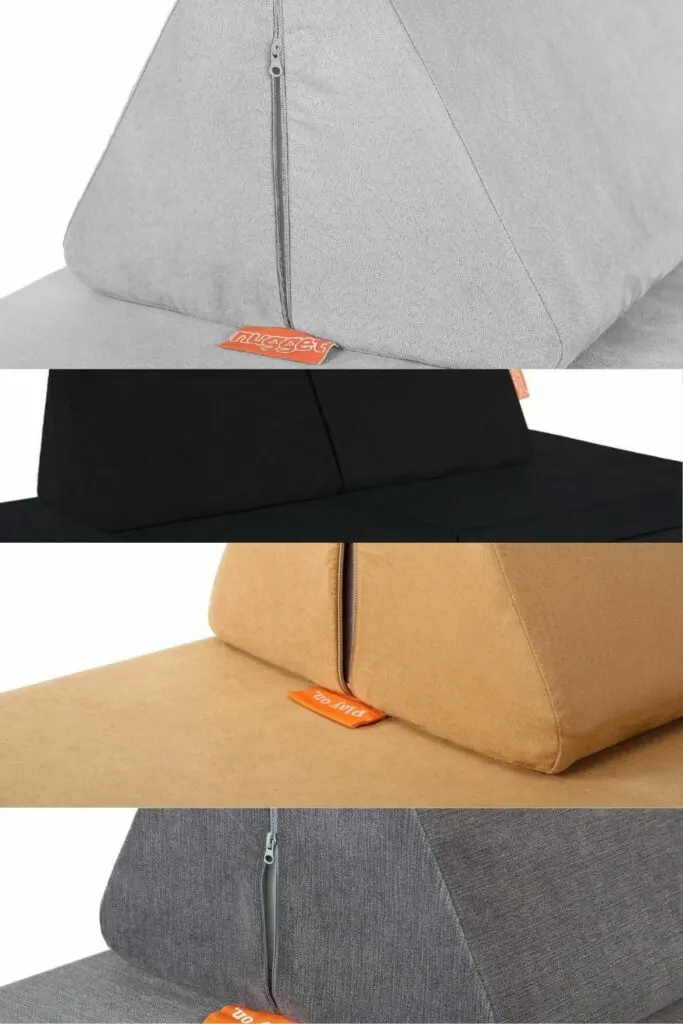 Blackbeard
Blackbeard is a black option in the classic material.
Popular colors to pair with blackbeard: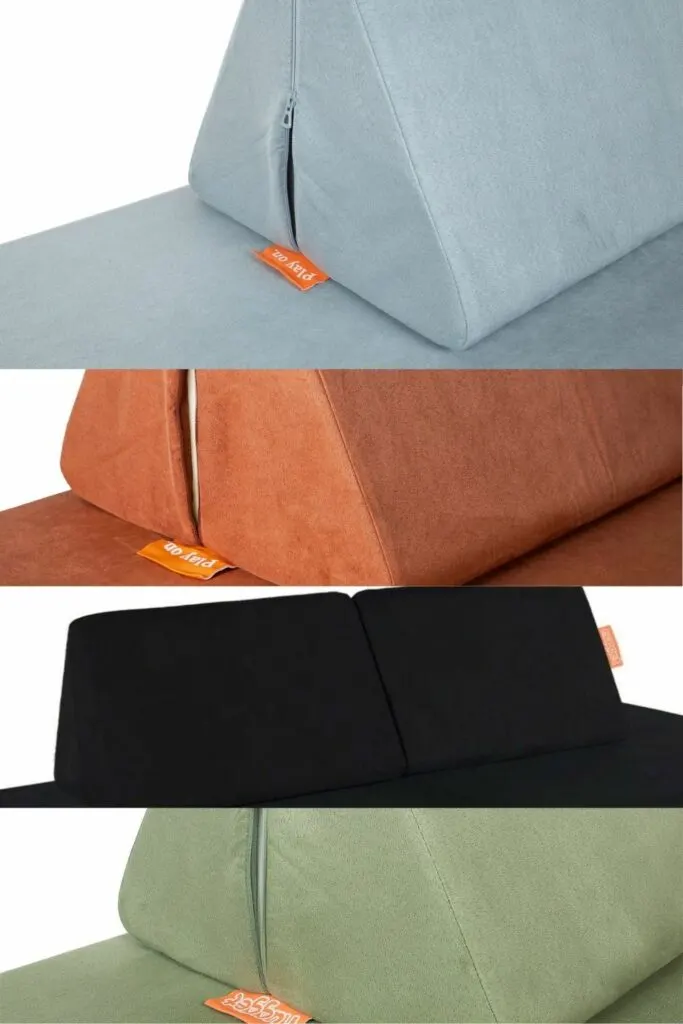 Harbor
Harbor is a charcoal gray in double brushed suede.
Popular colors to pair with harbor: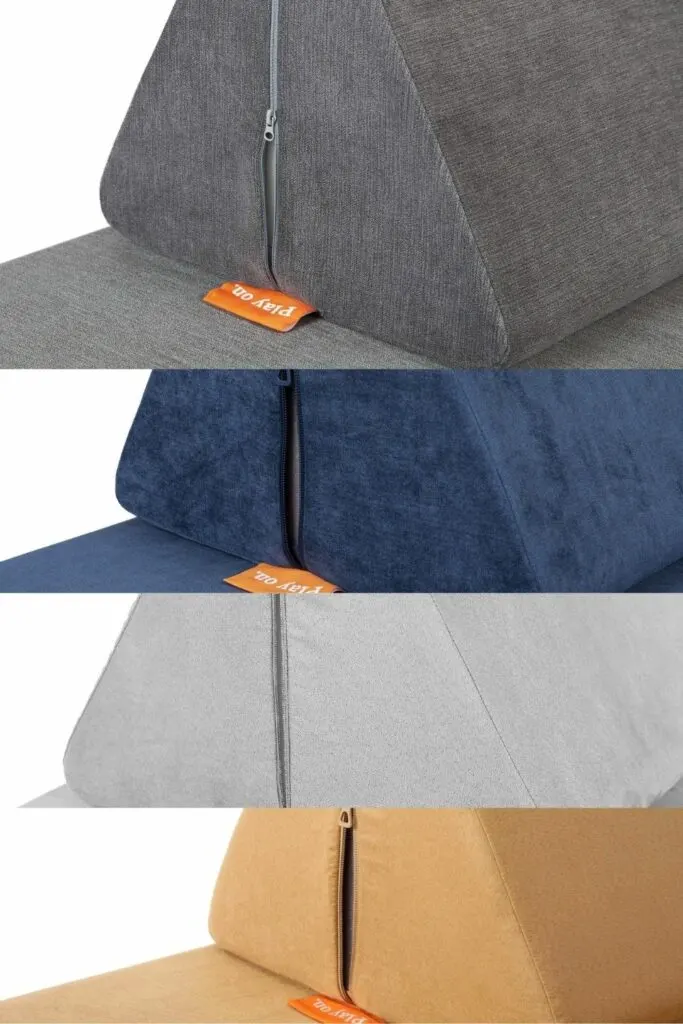 Blue Ridge
Blueridge is the newest classic color – it's a navy in a double brushed material. Previously, there was submarine, which was the same navy but in the basic fabric.
Popular colors to pair with blueridge:
harbor
koala
sandcastle
bold pops of color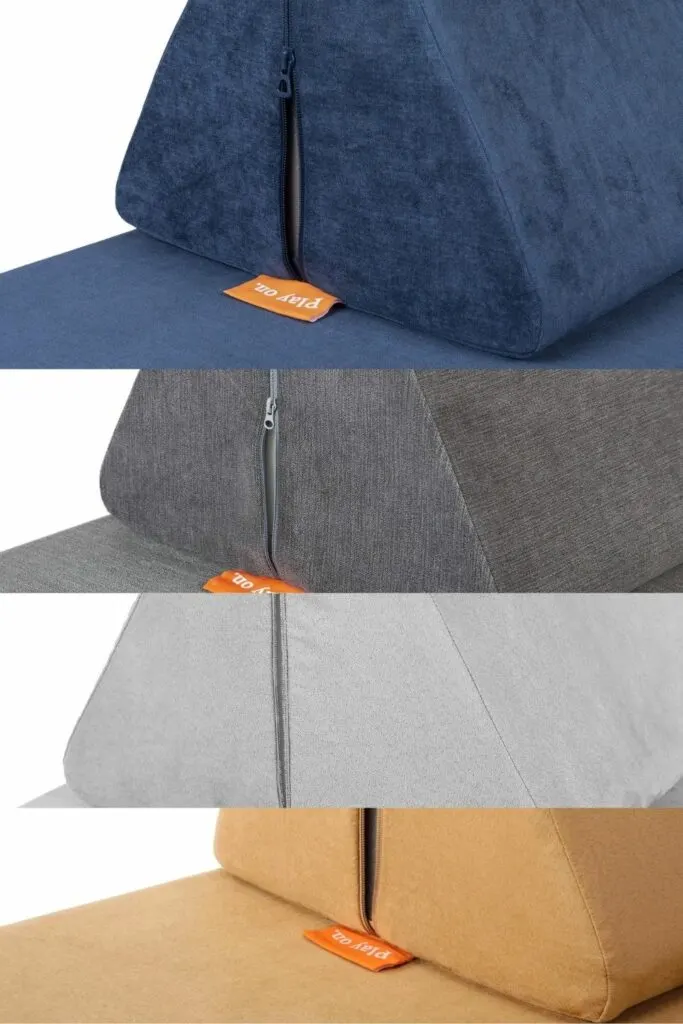 Popular Color Combinations – Limited Edition and Retired Nuggets
Bright Colors
Bright, electric colors are a popular option for kid's spaces! Here are my favorites for a bright room:
Saturn
Rosebud (retired)
Peach tree (retired)
Taxi cab (retired)
Lagoon (retired)
Here is some bright color inspo: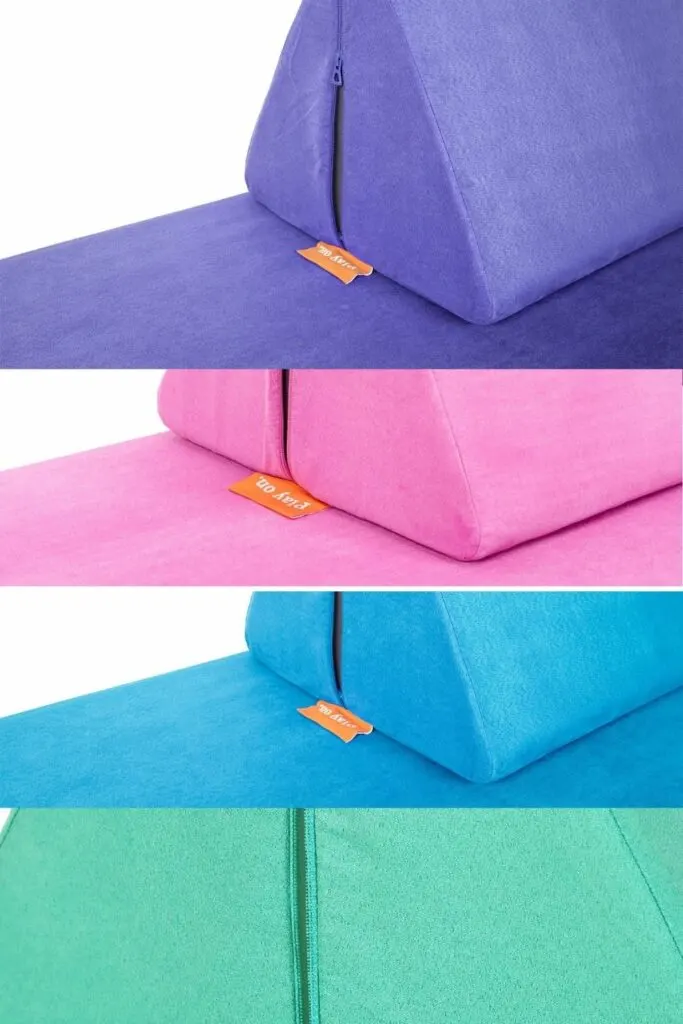 Pastels
Pastels are another great option, especially with the current line up. Pastel nugget colors include:
Here's some pastel setups: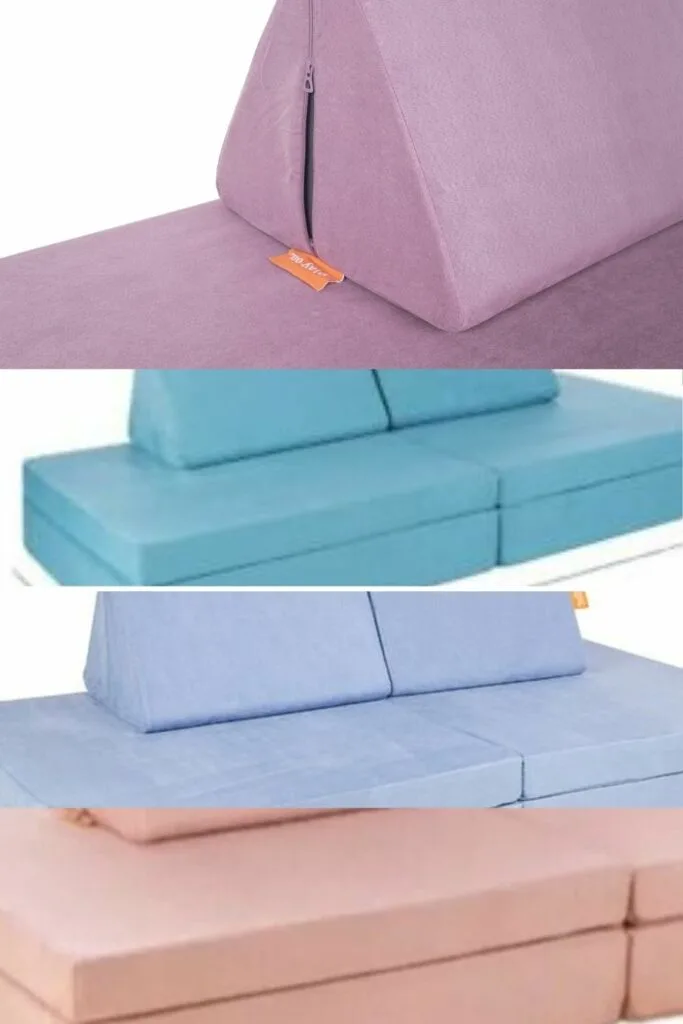 Neutrals
If you have a farmhouse or neutral home, you might want neutral colors! Might I suggest: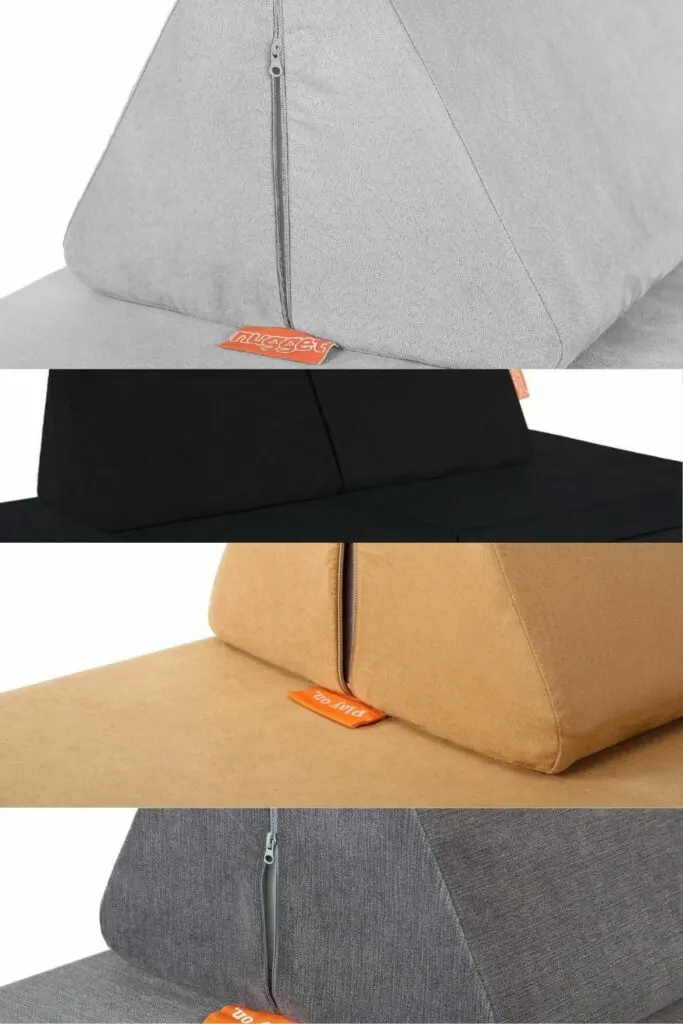 Blues
One of my favorite color combos is blue on blue on blue! The blues include:
Here are some examples of blue on blue nuggets: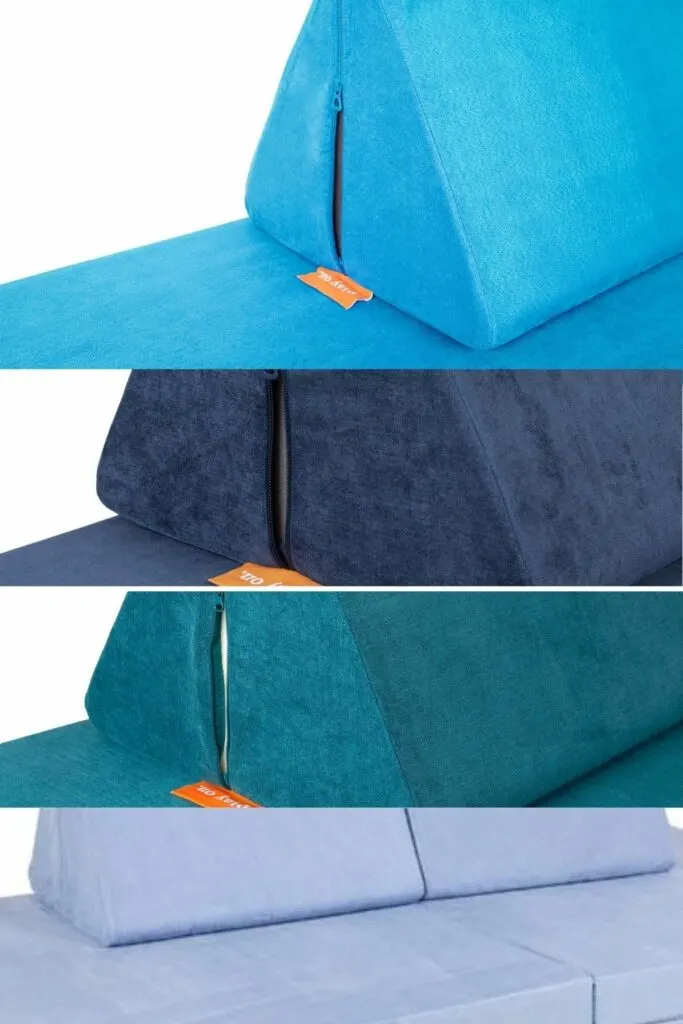 Pinks and Purples
If you have a pink and purple themed room, you can easily translate that to Nuggets. The colors are:
Here are some pinky ideas: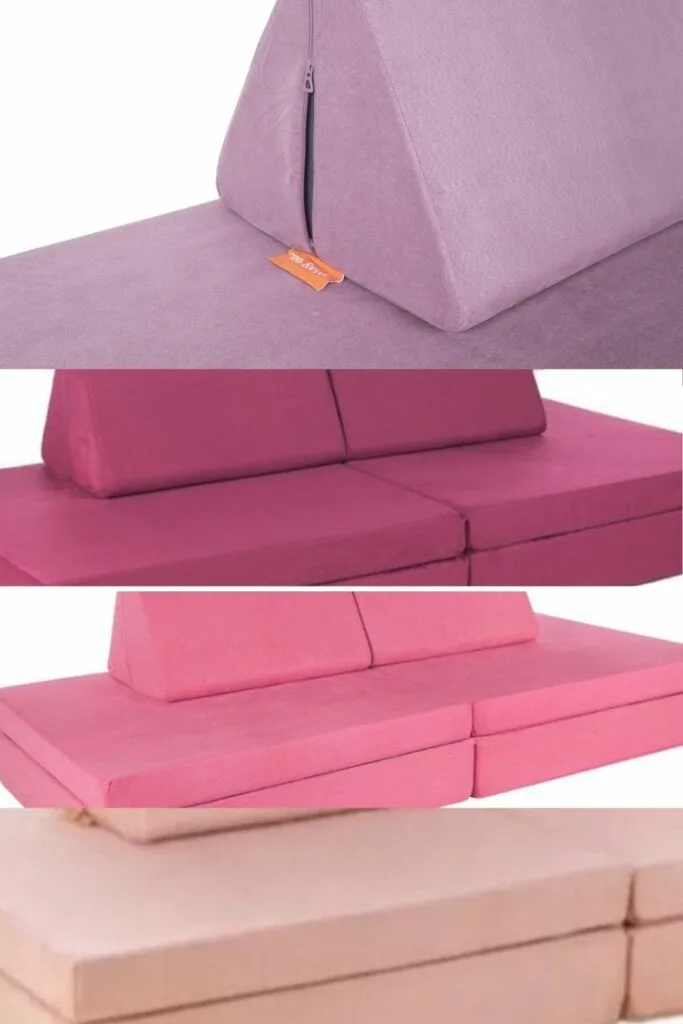 Boho/Earth Tones
Many people have boho style homes. The Nuggets that best coordinate with that are:
Here's some boho Nugget inspo:
The Rainbow
Want a nugget rainbow? That's the dream! Here's my suggestion:
RED – redwood, broadway (retired), rosebud (retired)
YELLOW – Saturn, honeybee (retired), taxi cab
And here are some examples of rainbow Nugget collections: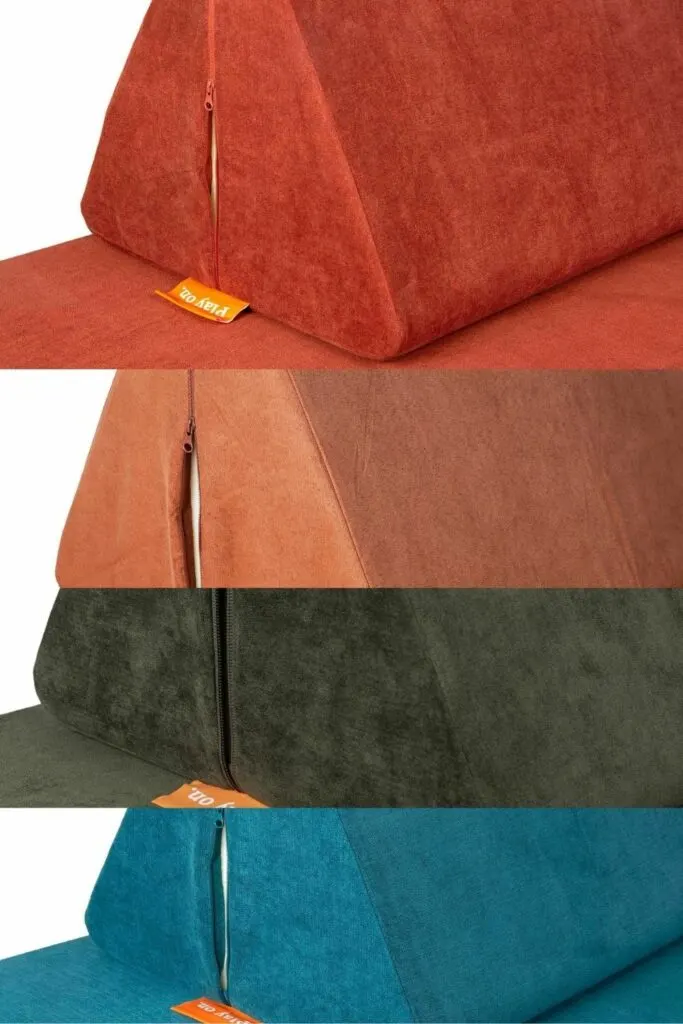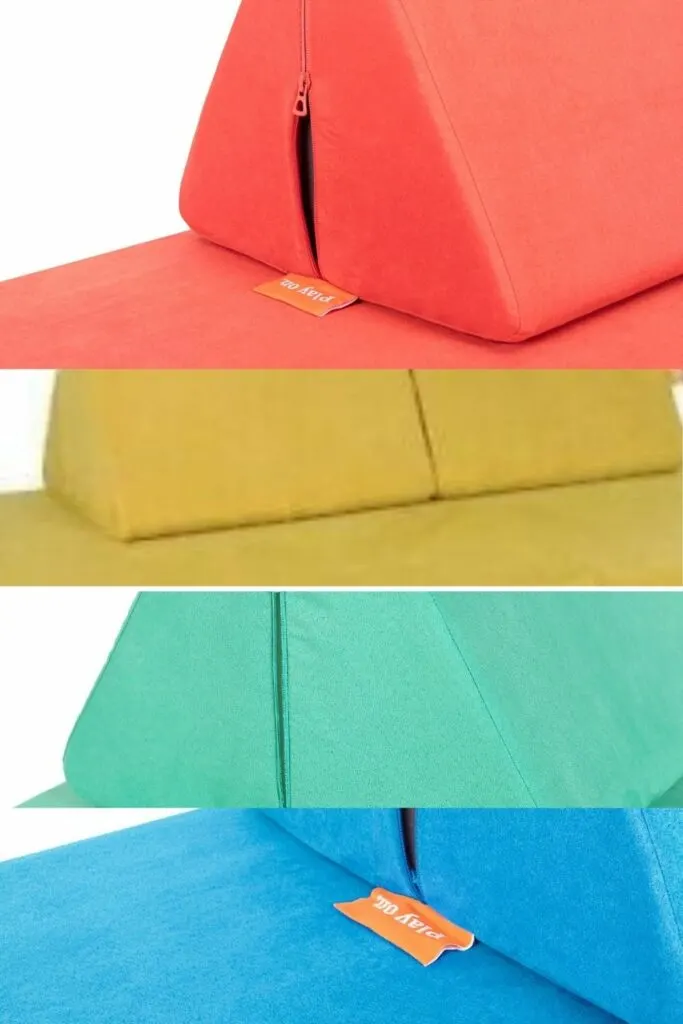 What's your favorite Nugget color combination?