Want to hide your Nuggets when they aren't in use? Here are the best Nugget ottoman covers to transform them into furniture!
Nuggets are a super fun modular play couch for kids. They are a huge hit – but they are also huge in size.
Whether you have a small home or just don't want a giant play couch dominating the room, sometimes you need to disguise your Nugget.
Enter: the Nugget ottoman covers.
These slipcovers transform your play couch visually into an ottoman. They give it a sleek, furniture look and are honestly genius.
Let's dive into the options for Nugget ottoman covers!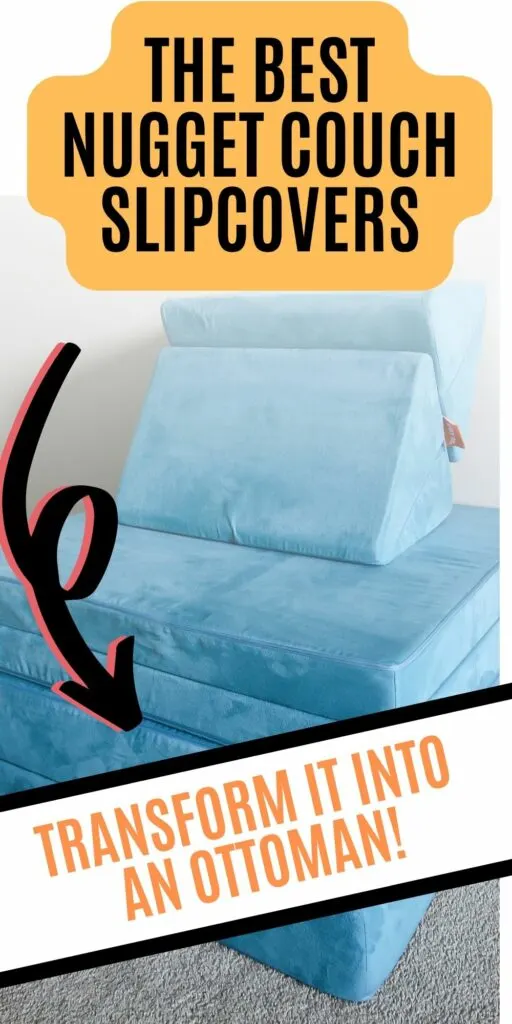 The best Nugget Ottoman covers
Here are my favorite Nugget ottoman cover options!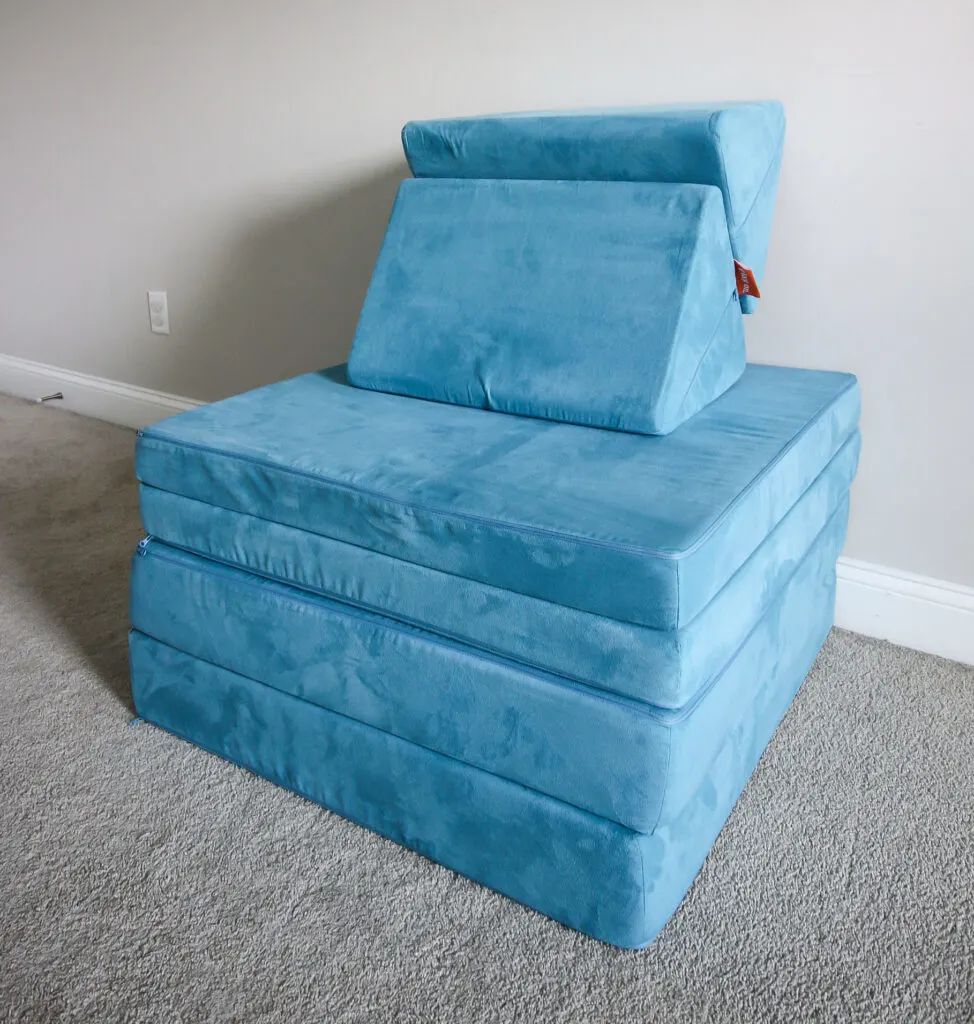 Snugget
The brand Gummy & Gouda offer the Snugget – a sleek nugget ottoman slipcover made from outdoor liquid repellent polyester cloth.
This ottoman cover has a fitted look (no skirt) and comes in a TON of fabrics.
They also have similar slipcovers designed for other brands of play couches.
The Snuggets sell for $99.
Nugget Couch Cover Ottoman cover on Etsy
The seller FrenchVanillaCharm on Etsy offers a fitted Nugget ottoman cover in a TON of different colors and materials. They are custom made and can get a very custom look.
These covers can be "fitted style" or made with a skirt/welt.
These start at $145, depending on the fabric and materials that you select.
The Flip
The Flip also makes an ottoman cover. This is designed for their play couch (the flip, hah) but also fits a Nugget.
The Flip ottoman cover sells for $49.
How are you storing your nugget when not in use?!