Want a Nugget kid's couch but live in Australia? Here's the deal with ordering them – and some Australian alternatives!
Nuggets are a wildly popular kid's modular couch that can be used for building, lounging, and imaginative play.
You can read my full Nugget review here.
Let's talk about your options for getting a toddler couch in Australia!
Also check out our favorite Nugget alternatives for the UK and Canada!
Can you buy Nugget couch in Australia?
Nugget does NOT ship to Australia. The only way to get a Nugget to Australia is to purchase one, have it shipped to the US or Canada, and then have the recipient ship it on to Australia.
That's a lot of shipping, and it might be a better use of your time and money to just buy a modular kids couch that ships to Australia!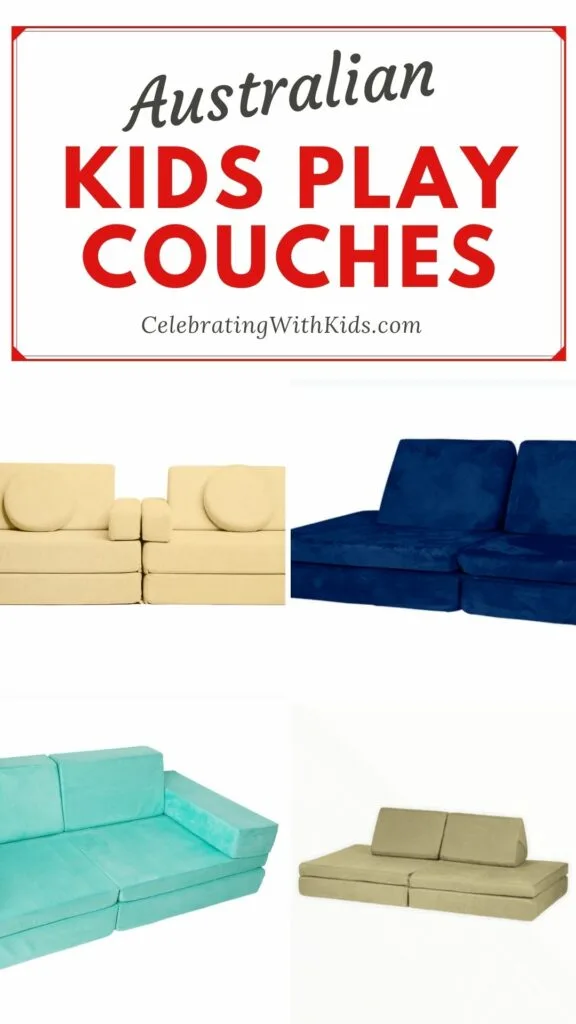 Nugget Couch Alternatives for Australia
Whether you want to save money or buy Australian, there are options for baby couches from Australia, too.
You can see our complete Nugget alternative comparison here.
Nook
The Nook is a great option because it has a ton of pieces!
The MyNooK includes:
– 4 Large Base Cushions which Zip-Together in Pairs
– 2 Back Triangles
– 2 Long Rectangular Bolsters
– 2 Circular Round Cushions
– a My NooK Build Poster
It comes in your choice of microsuede, velvet, or outdoor fabric. It also comes in 30 beautiful colors!
The Nook is much more expensive than the Nugget, but it does include all of that!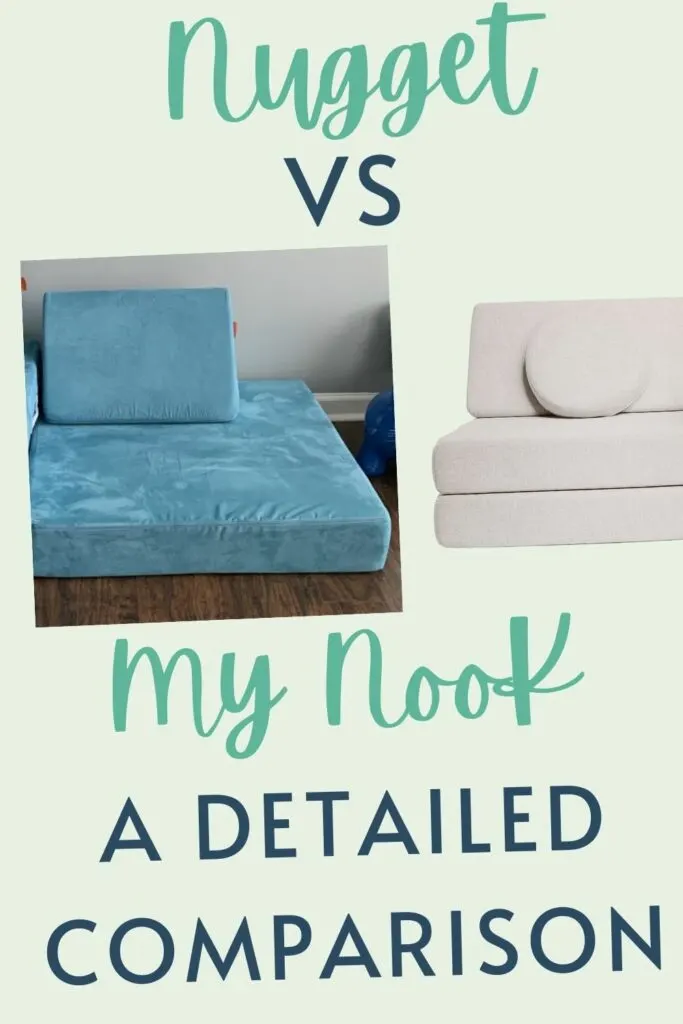 Huddle
The Huddle Play couch is significantly smaller than the Nugget, but it could be a good option if you have a small space.
Check out my full comparison of the Nugget vs the Huddle!
Bodhi
The Bodhi play couch is another great option.
it looks almost identical to a Nugget, plus you can add on wedges or cylinders.
They are quite a bit more expensive than the Nugget, not including the additional shapes!
Whatsie
The Whatsie is a better bang for your buck than some of the other Australian options.
It includes 6 pieces:
The Base: Two connected pieces of foam
The Top: Two thinner, connected pieces of foam
2 x Trapezium Prism Cushions
2 x Rectangular Prism Cushions
While it's more expensive than the Nugget, it's not bad compared to other Aussie options and considering that it includes the extra pieces!
Funsquare
The Funsquare looks almost exactly like a Nugget and is similarly priced to the Whatsie.
There are a lot of cool shape add ons available in addition to the basic couch, at an extra cost.
Possum
The Possum appears to be another Nugget copy, and is about $50 more than the Whatsie or Funsquare. They are currently offering free circle pillows, though that appears to be a limited time offer.
Any other Nugget alternatives for Australia?!
Want more Nugget-y content?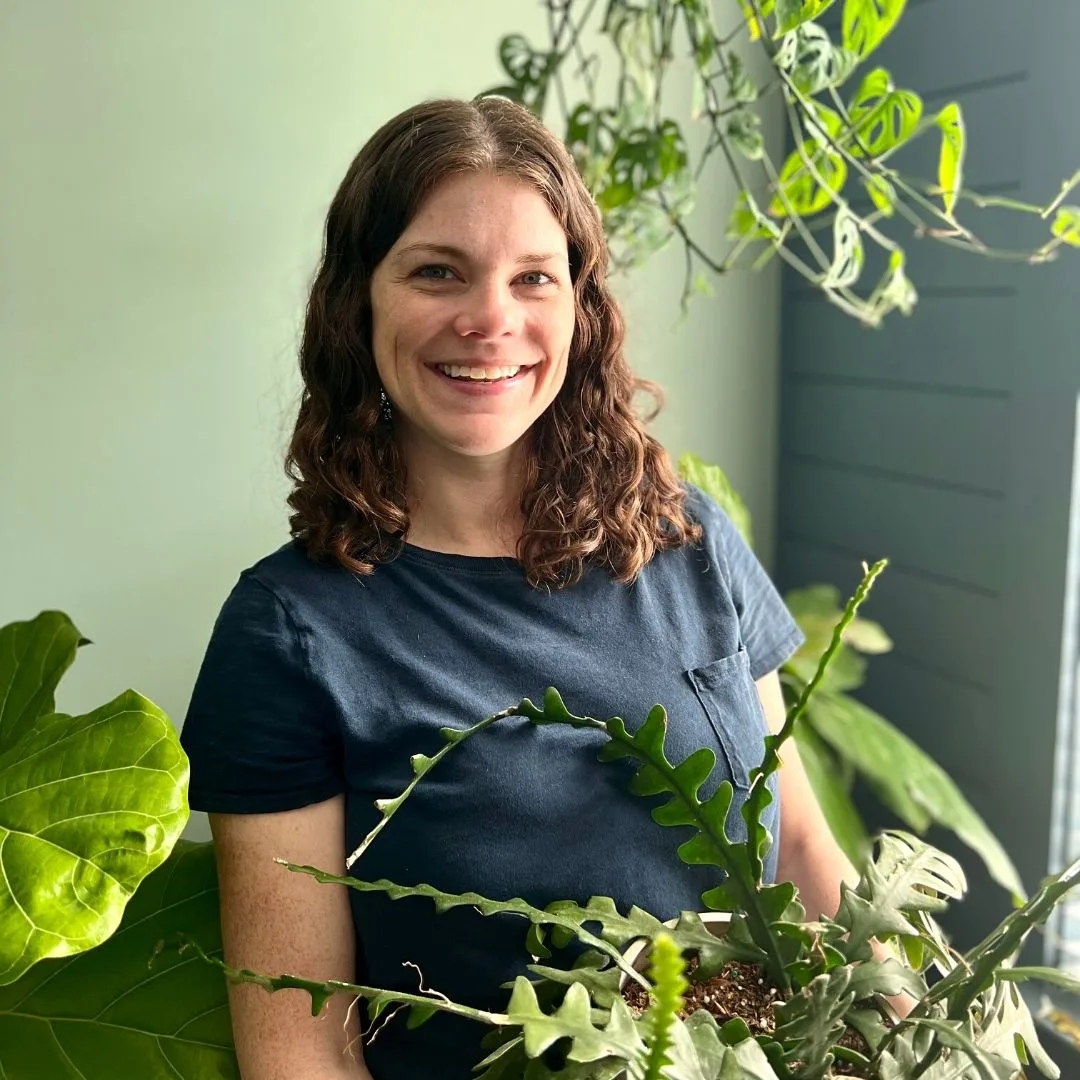 Hey there, I'm Morgan, the creative mind behind CelebratingWithKids.com! As a parent of two lively little ones, I've made it my mission to turn ordinary days into extraordinary adventures, sharing playful activities, thoughtful toy reviews, and delightful printables to help families celebrate every moment together. 🎉👨‍👩‍👧‍👦🎈