Decide to buy a Nugget kid's couch and waiting for a sale? Don't hold your breath!
So, you decided to buy a Nugget kid's couch! Hooray! We love ours!
But, you want to wait for a sale.
You love coupons, discounts. You love a deal.
Bad news buddy.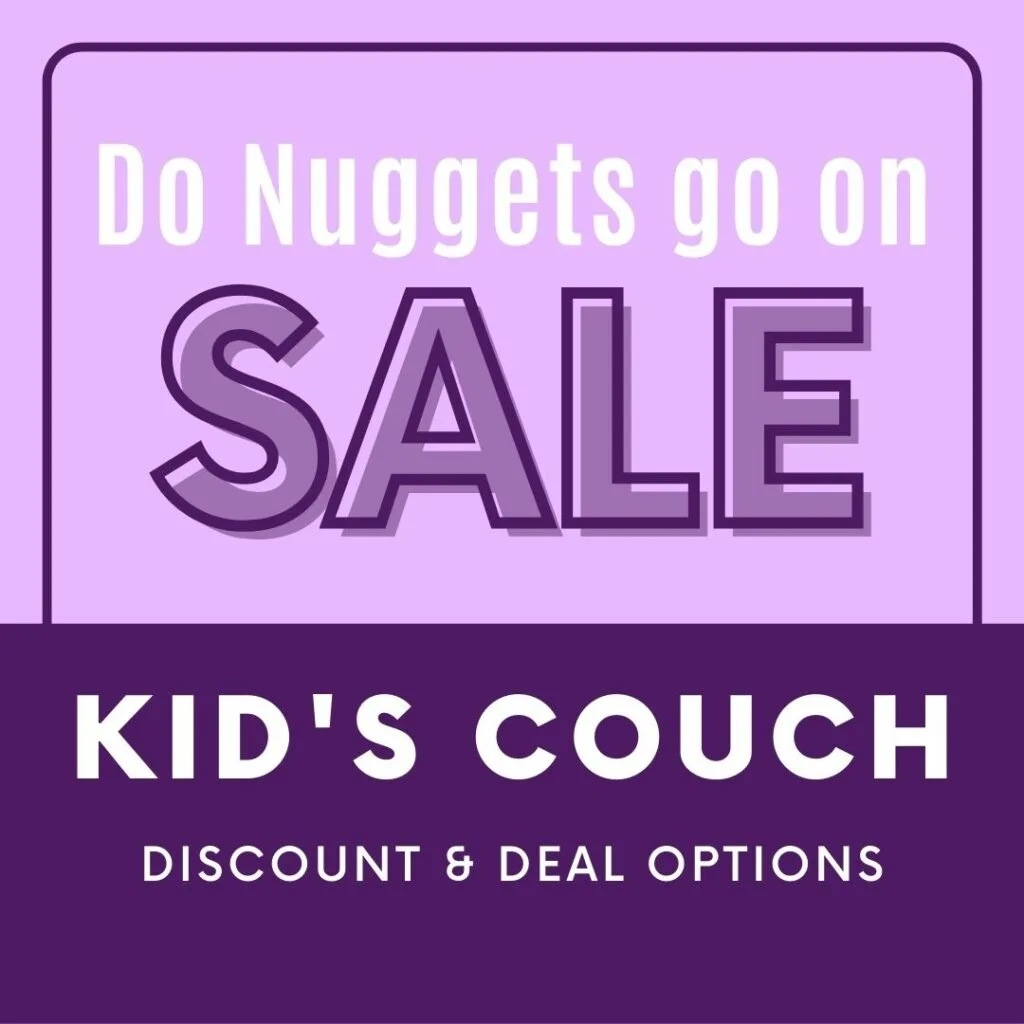 Do nugget couches go on sale?
No, Nugget does not have sales. Ever. Ever. Ever.
It used to be, prior to 2019, if you bought more than one you could get $25 off each additional one.
With quarantine came a boom in interest, and a big waitlist, and no more discounts.
Will Nugget couches have a Black Friday sale?
No, Nugget Comfort never has sales or coupon codes or discounts. And, if you wait until Black Friday, you will not be guaranteed delivery by Christmas!
If you need a good deal here are your options:
Buy a Nugget used on Facebook Marketplace – be sure to check the condition and that it's from a smoke-free (or pet-free) home.
Here's instructions on how to wash a Nugget cover.
2. Pay with Affirm with 4 interest-free payments of $58. This is an option offered by Nugget, and not something I've tried, but I do think it's a popular choice.
Sadly, that's it! There are no other deals to be had!
Here are the best Nugget alternatives!