The next big thing coming from Nugget is outdoor covers!
They have teased them by sharing this Instagram video and with a recent email.
Outdoor covers will be joining the single brushed and double brushed micro suede cover options.
Nook and Cushy Couch, two Nugget alternatives, both have the option of outdoor covers.
They already released a waterproof liner earlier this year.
And, with summer right around the bend, it seems like a great business venture.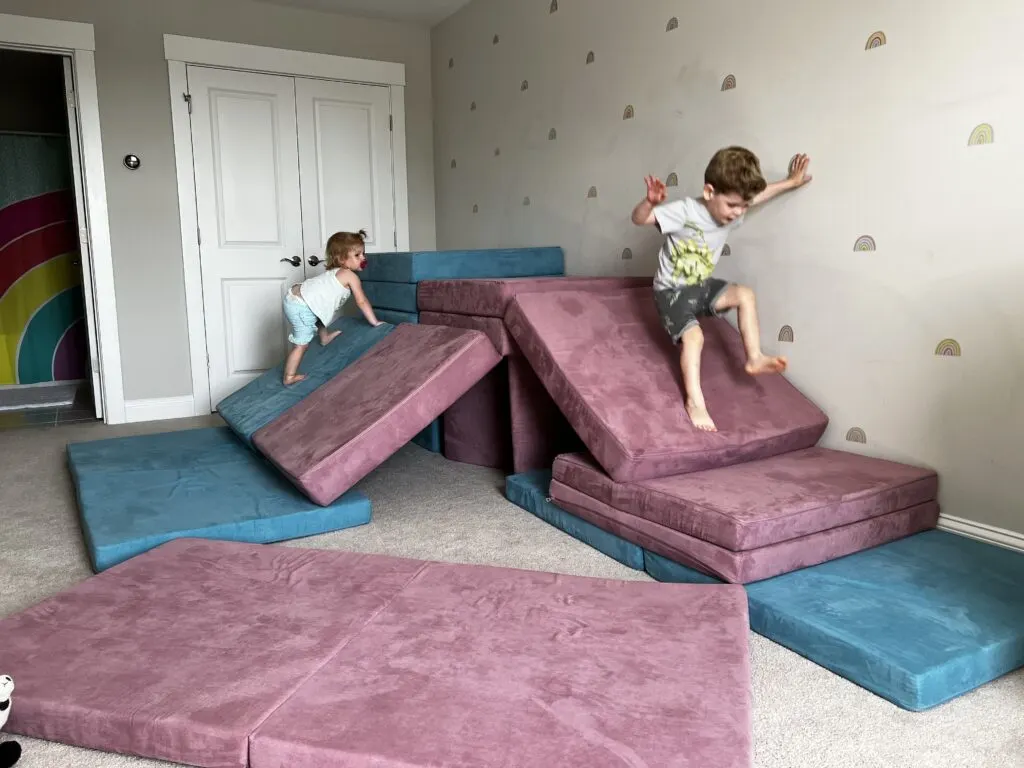 Why would you want outdoor covers for Nuggets?
Movie nights on a projector screen
Camping
Outdoor builds
For general protectiveness indoors if your kids are messy
Outdoor Nugget details
Available starting June 7
Only one color – a gray called Hopscotch
$399 total price
Double covers for outdoor protection
What are your thoughts on the Nugget outdoor covers?