Want to make a special commemorative Christmas ornament this year? Here are a ton of ideas for homemade baby's first ornaments!
Christmas is a magical time of year. But, it is especially magical when you have small kids or even a newborn.
My first was born in October and I was so, so excited for his first Christmas.
Then, I kind of realized he couldn't do much. It takes a few years before they "get" or get excited about Christmas.
Check out all of my Christmas activities for babies! There are a few crafts for baby's first Christmas on that list!
However, babies can still be involved in Christmas – and you should definitely commemorate their first Christmas!
One of the easiest Christmas crafts for infants is to make is a DIY baby Christmas ornament.
I am a sucker for handprints and footprints at that ideas and they are easy to turn into DIY baby ornaments.
But, there are a few other easy DIY baby's first Christmas ornaments.
Be sure to check out my Christmas painting ideas for babies and toddlers!
I suggest that you make a few of these baby first Christmas craft ideas! These keepsake ornaments make great Christmas gifts – for grandparents, aunts and uncles, or god parents.
I have gotten into making photo ornaments each year and tying them on top as gift toppers for grandparent gifts!
Anyways, here are some great homemade ornaments for baby's first Christmas!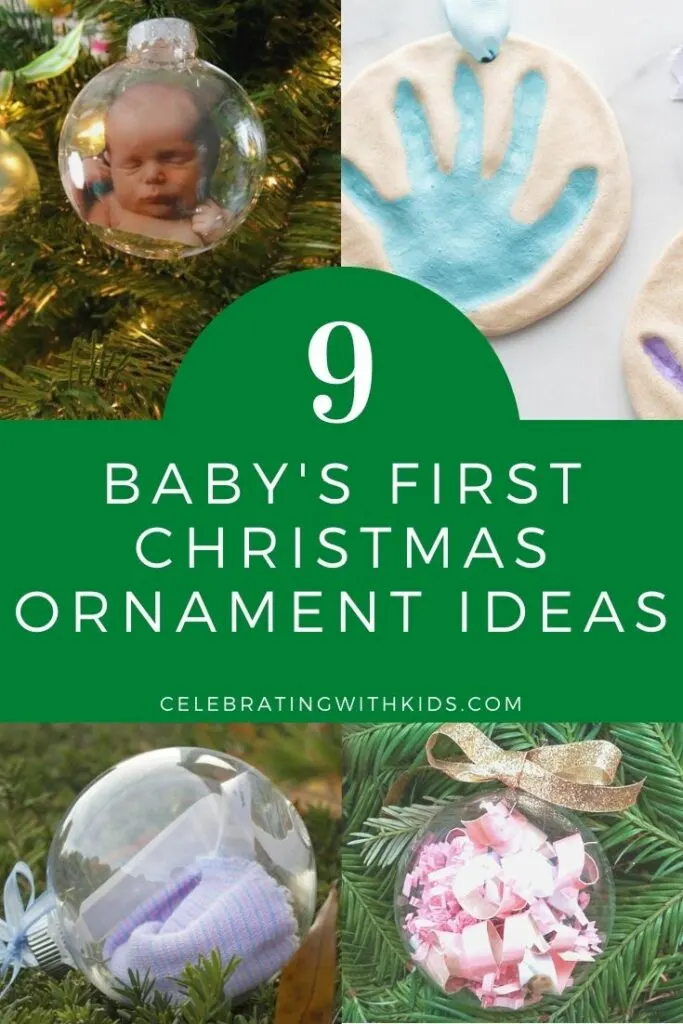 Homemade Baby's First Christmas Ornament Ideas
Make your baby's first Christmas one to remember with these homemade baby's first Christmas ornament ideas!
What's your favorite homemade baby's first Christmas ornament?