Planning to move and wondering how to transport your Nugget kids couch? Here's what we learned when we moved!
If you are planning to move, you are probably stressed out.
Packing – especially kids stuff – is super stressful and time consuming.
If you have a Nugget – or two – you might be stressed about how to get them to your new home undamaged.
We moved when our son was 1.5 and I was -seriously- 37 weeks pregnant. In August. In South Carolina.
It was a miserable experience.
Anyways, we had 2 Nuggets at the time – one we had had for about a year and one that had arrived literally the week before we moved.
I was able to leave the new Nugget in the box and let the movers handle it, but the unwrapped Nugget I was not letting them anywhere near.
However, I was lucky to have been doing a local move. If you are moving further, you might not have a choice about it.
I've combined my experience with stories I have heard from other movers to give you the guide on how to move a Nugget!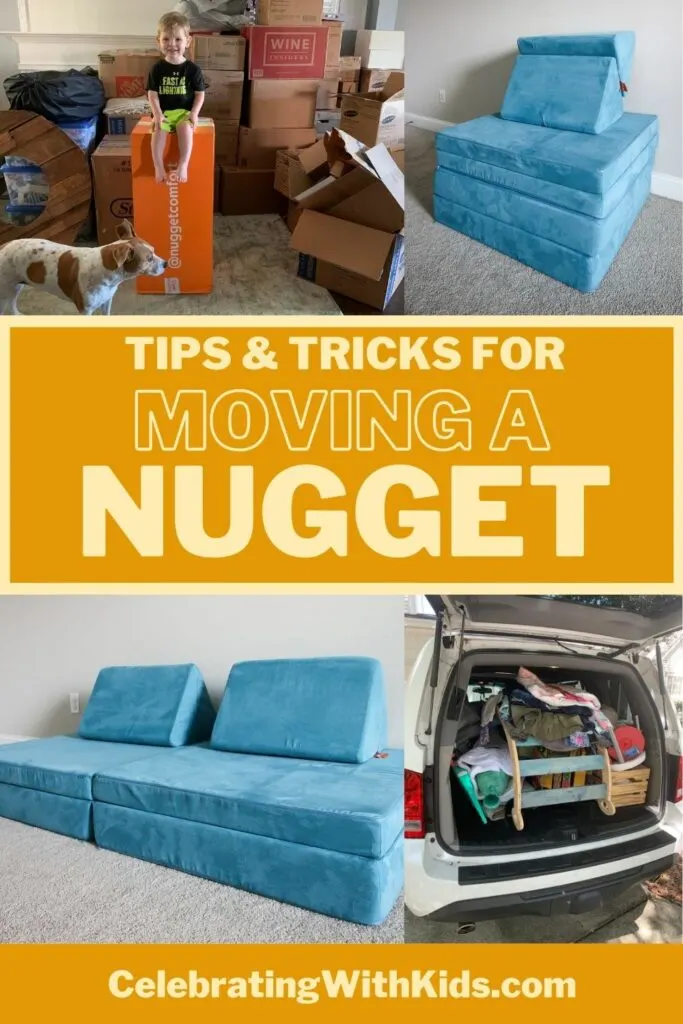 How to move a Nugget
Here are a few options for how to move your Nugget kids couch.
Leave it int he box
OK This is unlikely but if you can leave the Nugget in the box, do it. Nugget says to take it out within 15 days of receiving it so don't leave it for too long, but this is obviously best.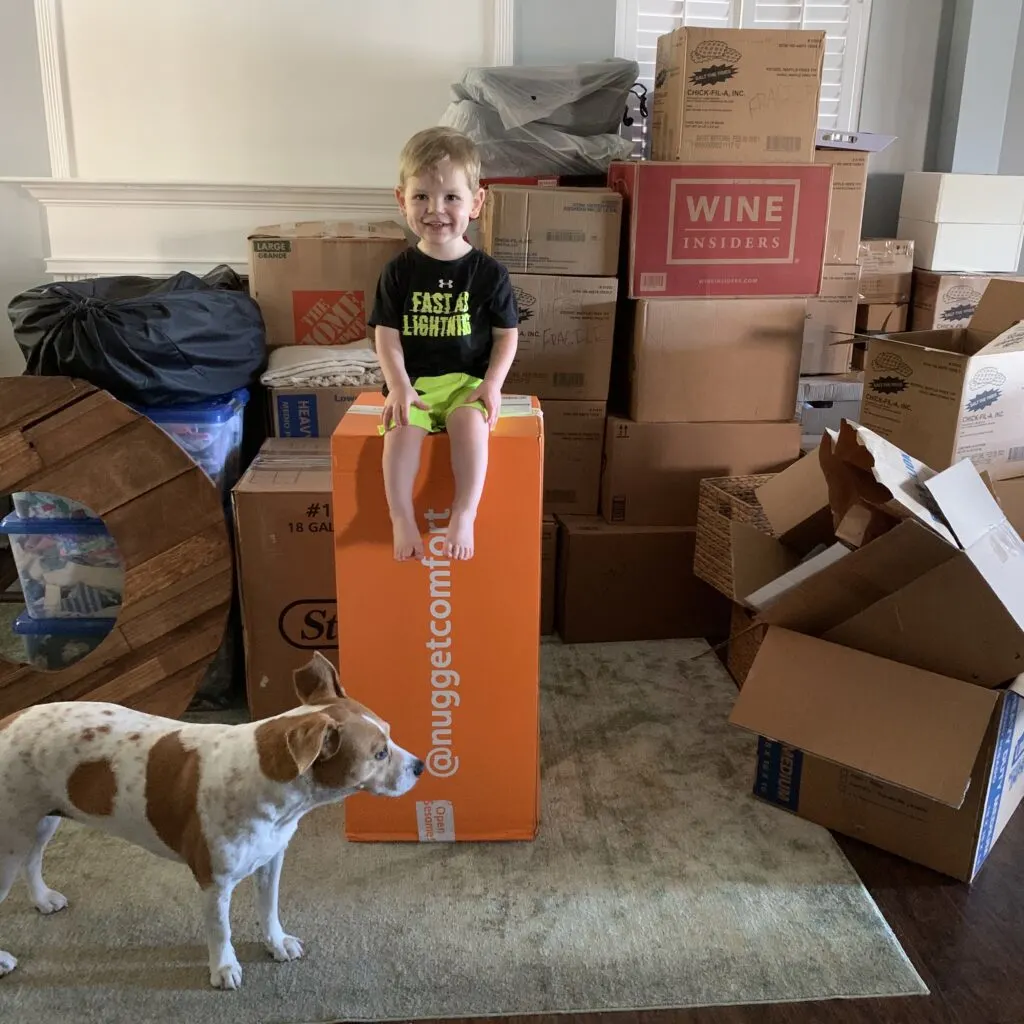 Move it in the car
The best way to move a Nugget that's out of the box is in your car. Move it yourself, carefully.
Clearly, this works best for short distance moves where you have car space.
You can move your Nugget unwrapped in the car or cover it with a sheet or blanket if messy things will be nearby.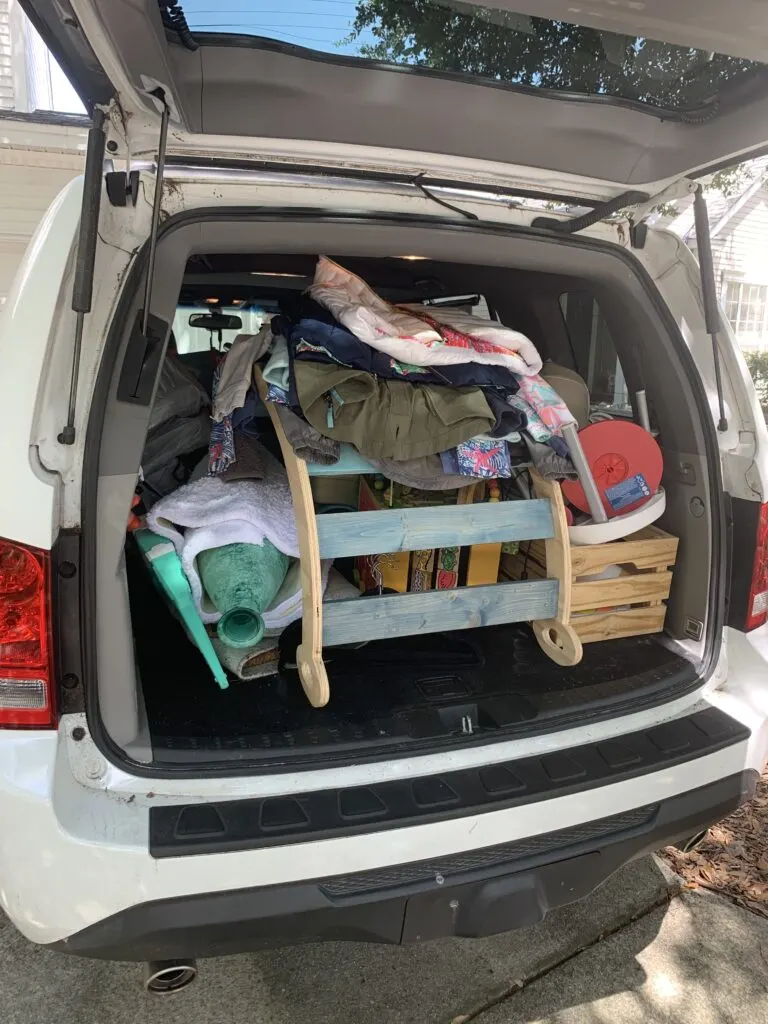 Pack it into the truck
If you can't move your Nugget yourself, you will have to pack it into the truck. Here's what to prepare for.
The biggest risks to your Nugget are rips and moisture.
The best way to protect them is with vacuum seal bags.
Thick pieces: lay flat, vacuum seal in these bags, roll, and place in a box.
Thin pieces: roll first, THEN vacuum seal in these bags
Triangle piece: vacuum seal in these bags, 2 should fit in 1 bag
Alternatively, pack them into mattress boxes. Placing them in a mattress bag can work too to help keep out moisture, but may be less durable to wear and rips than a bag. Do both to be extra careful!
Moving companies will probably wrap them in plastic wrap. This is OK for keeping them clean but probably won't keep them dry if they get super wet! I'd say its fine for short moves, I'd box it for longer moves!
Any Nugget moving tips?