Want to justify buying a Nugget comfort kids couch by having it pull double duty? Let's talk about if you can use a Nugget as a bed and all the factors to consider!
Nuggets are awesome! They can serve a ton of purposes – couch, fort, slide, stairs, obstacle course – and yes, bed!
A common question that a lot of potential future Nugget owners ask is – can I use a Nugget as a bed? Let's talk about it!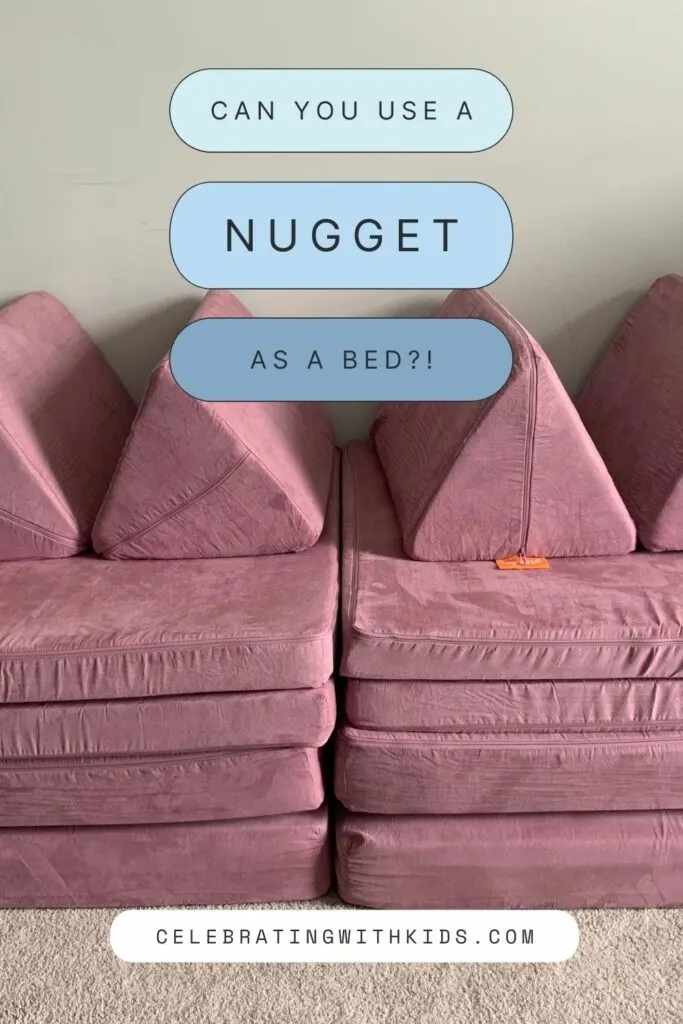 Can I use a Nugget as a bed?
Yes, you can use a Nugget as a bed. This would traditionally be done by stacking the thick foam piece and then the thin, softer foam piece on top of it. If you have 2 Nuggets, stack them in the order of thick thin thick thin for best support.
A Nugget bed is really low to the ground – so it's more like a floor bed. Good for small kids!
Does a Nugget make a comfortable bed?
I don't find them particularly comfortable to lay on. The foam – even on the thin piece – is a bit firm for my taste. However, it might be OK for one night or for a kid.
It's also important to note that a Nugget is only 33 inches wide by 66 inches long. A standard twin mattress is 38 inches by 75 inches.
66 inches is 5'6″, so anyone taller than that WILL hang off the top or bottom.
Are Nugget couches comfortable to sleep on? Not to me!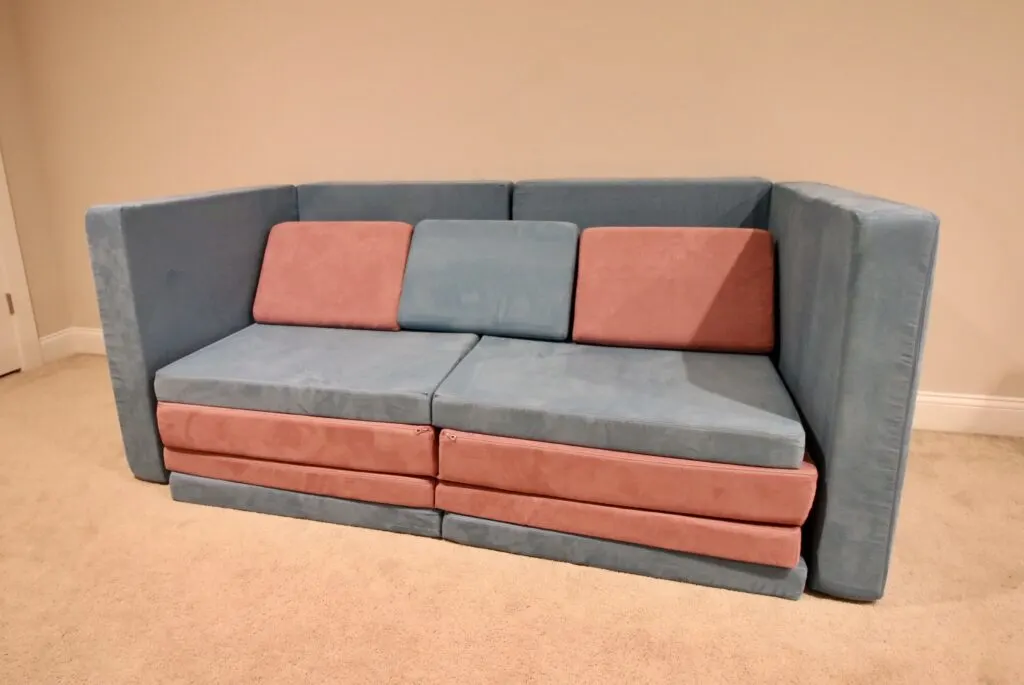 What size sheets fit a Nugget?
No standard sheets fit a Nugget perfectly, but twin sheets WILL fit. They will just be a bit loose and baggy!
What about waterproofing?
Whether you have kids who might have accidents or adults who drool, you really don't want moisture getting on your foam. It molds really easily!
If you plan to sleep in a Nugget regularly, you'll want waterproof liners.
In conclusion
You absolutely CAN sleep on a Nugget. However, I would not suggest adults sleep on it regularly, or that anyone who has trouble getting up and down off the floor sleep on it at all!
Want more Nugget-y content?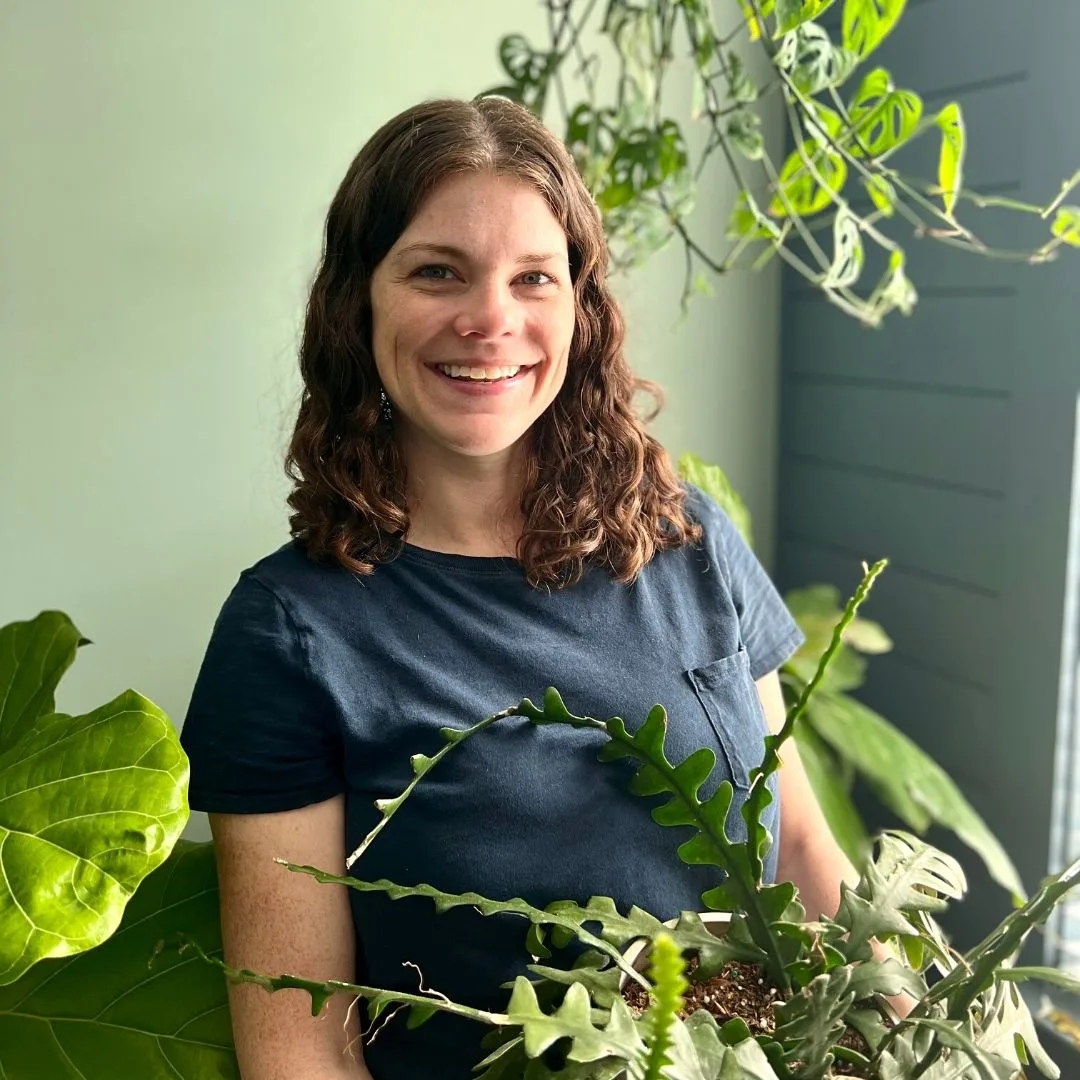 Hey there, I'm Morgan, the creative mind behind CelebratingWithKids.com! As a parent of two lively little ones, I've made it my mission to turn ordinary days into extraordinary adventures, sharing playful activities, thoughtful toy reviews, and delightful printables to help families celebrate every moment together. 🎉👨‍👩‍👧‍👦🎈