Looking for Nugget couch configuration ideas? Here are some of our favorite single Nugget couch builds!
We are obsessed with our Nugget comfort couches! They are our favorite place to play, hang out, build, and play rough and tumble with our two kids.
We actually have 2 Nuggets, but we do a lot of builds that are just one!
Here are our favorite Nugget configuration ideas!
Be sure to check out our Nugget obstacle course ideas!
FREE Nugget configurations printable poster
Click here to get our free printable PDF poster of these Nugget build ideas!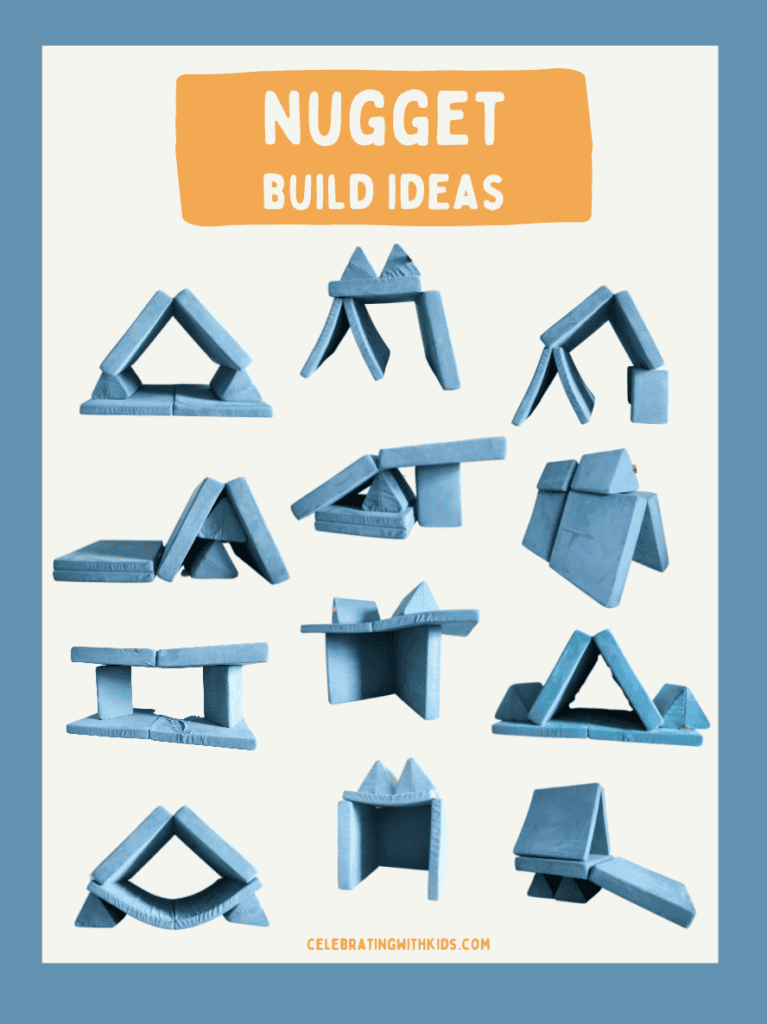 Nugget couch configuration ideas
The couch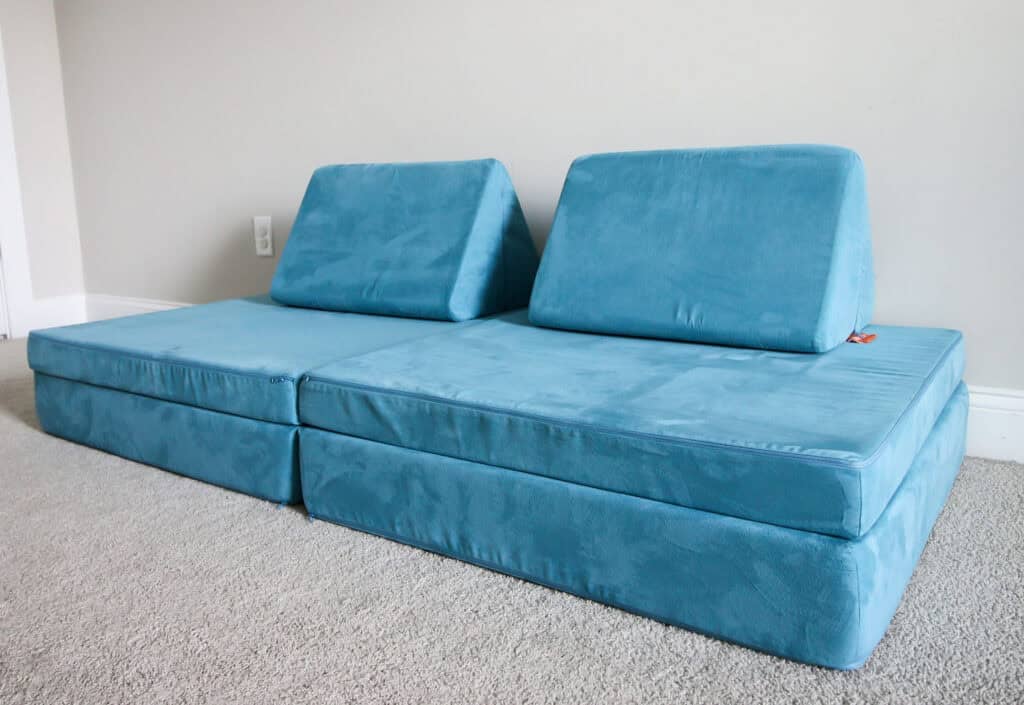 The classic couch – as seen on the box! To be fair, it's much more comfy with two nuggets, but this is fine for kids.
The stack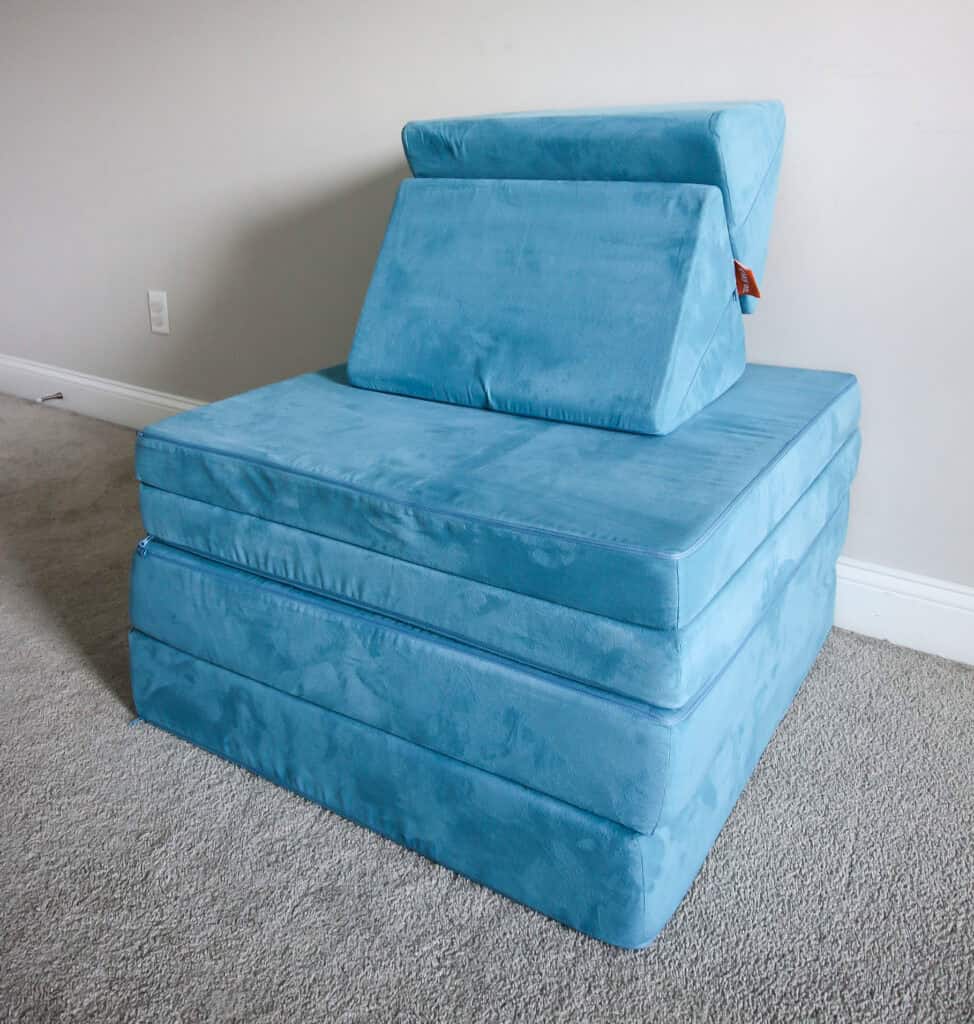 This is the easiest way to store a nugget when not in use!
The lounge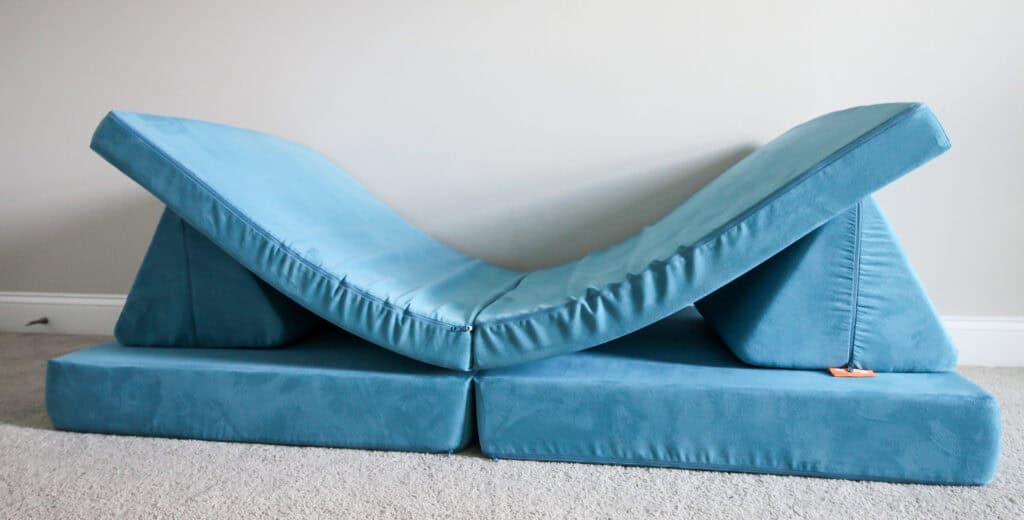 Head up, feet up, the perfect place to read a book!
We also love this for obstacle courses where you climb up, roll down, climb up, jump off!
The house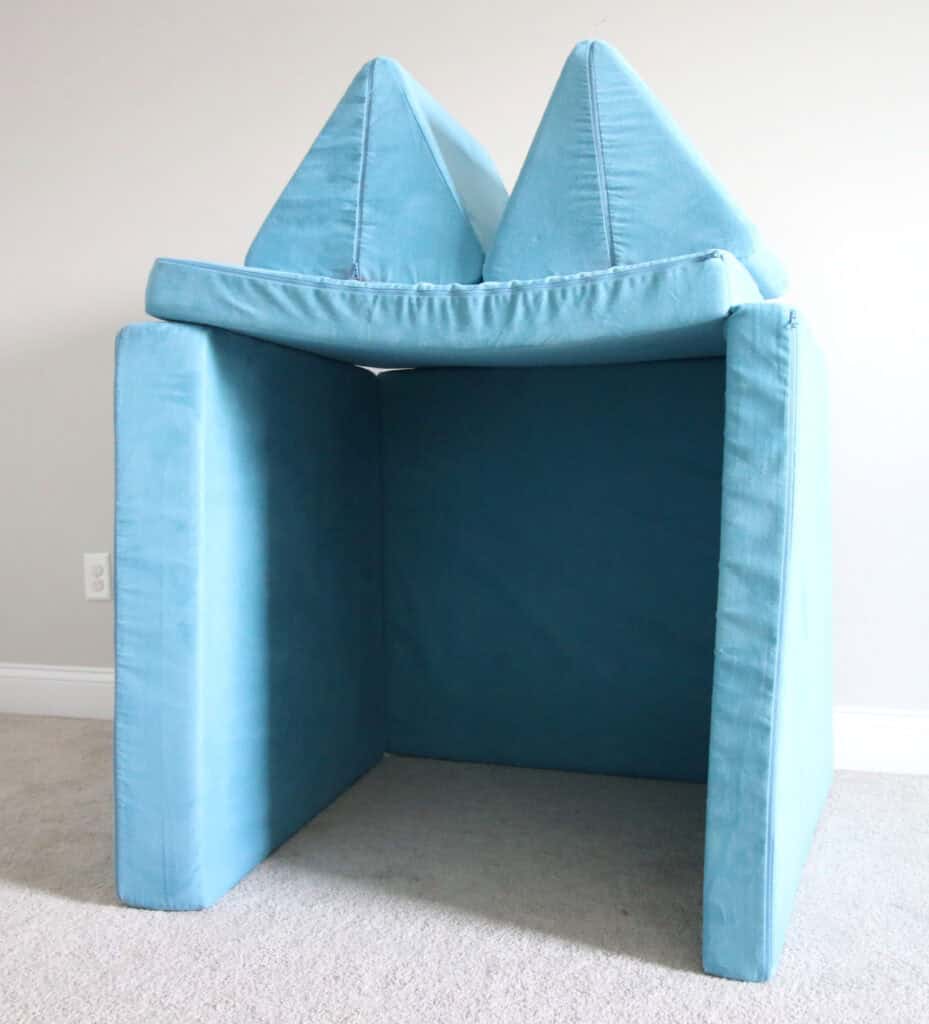 A simple but sweet little fort set up. Surprisingly sturdy! Put the triangles wherever you like.
The Christmas tree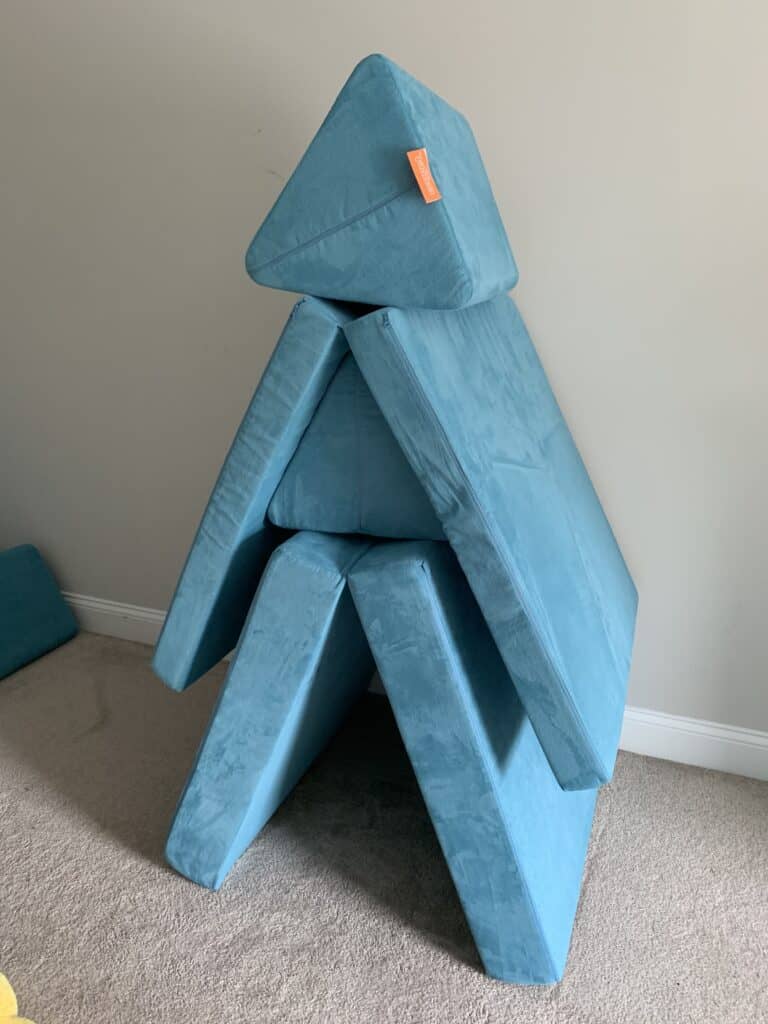 This is a popular build to decorate with felt cut outs or lights for Christmas card photos or with Elf on the Shelf!
The car port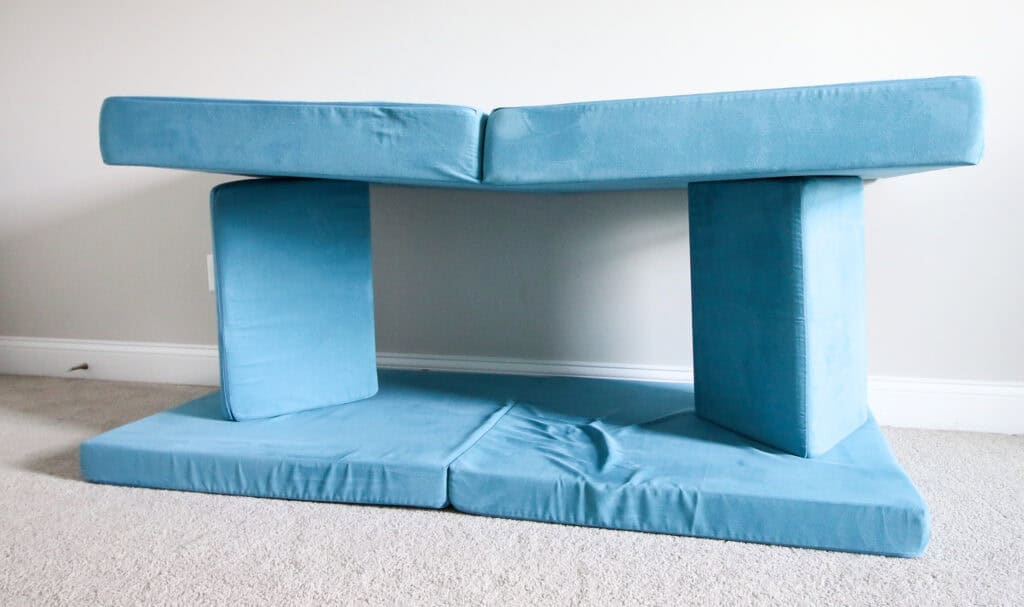 This is about as big of a fort that you can build with just one nugget. Not bad!
The tent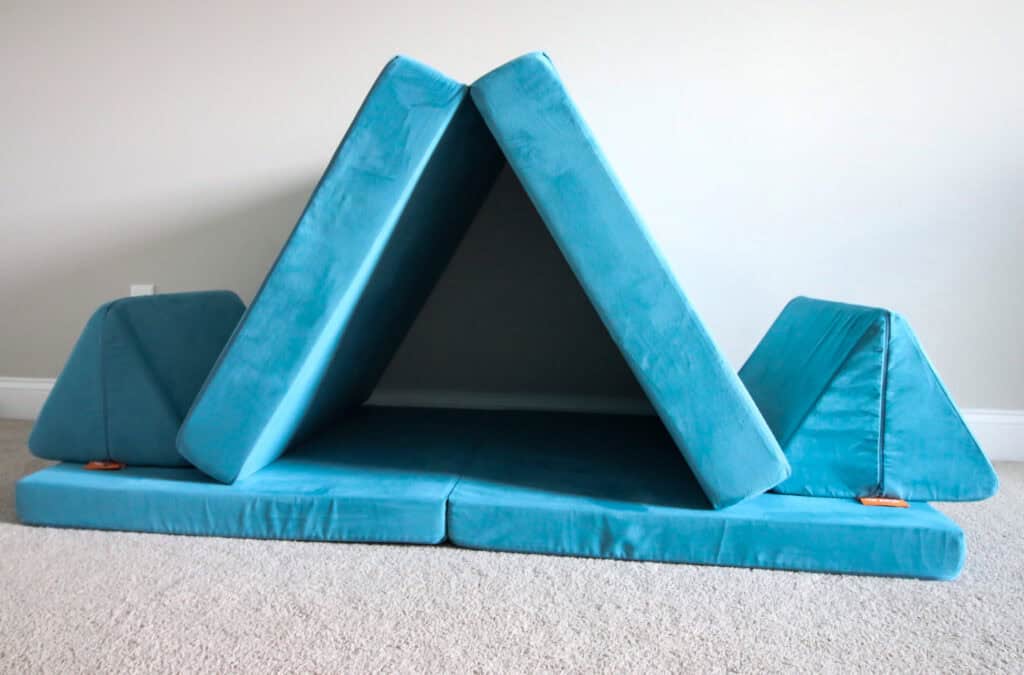 You can't beat the stability of this build, with the bottom mat making it extra cozy.
The pyramid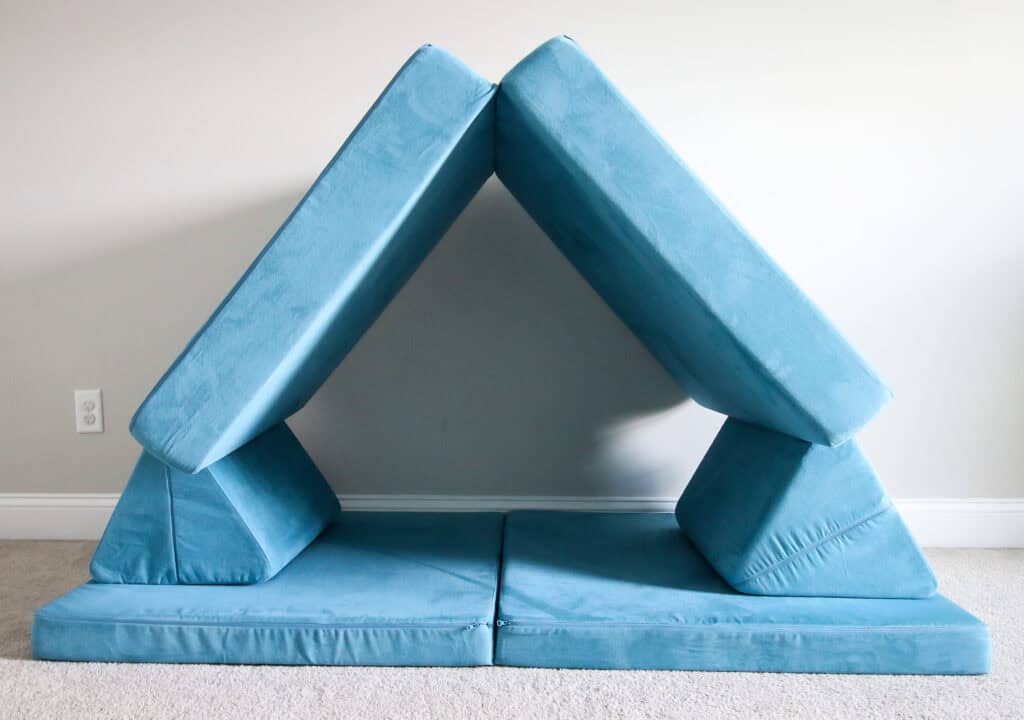 This build is great because it's raised for a bit more headroom inside the fort.
The diamond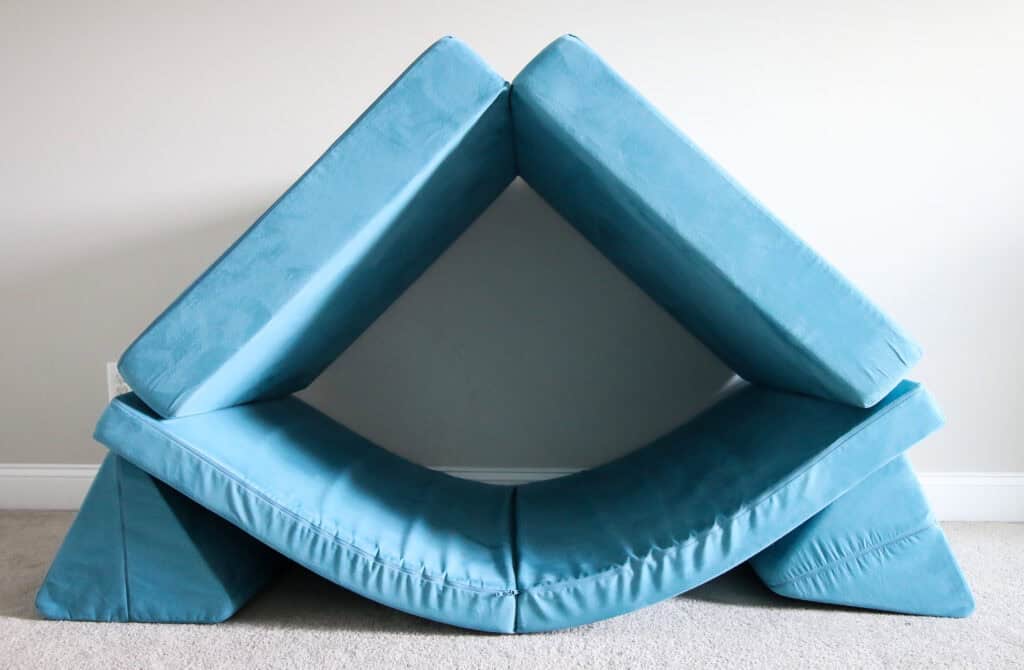 This lounge-fort combo is a great place to curl up and read a book!
The ramp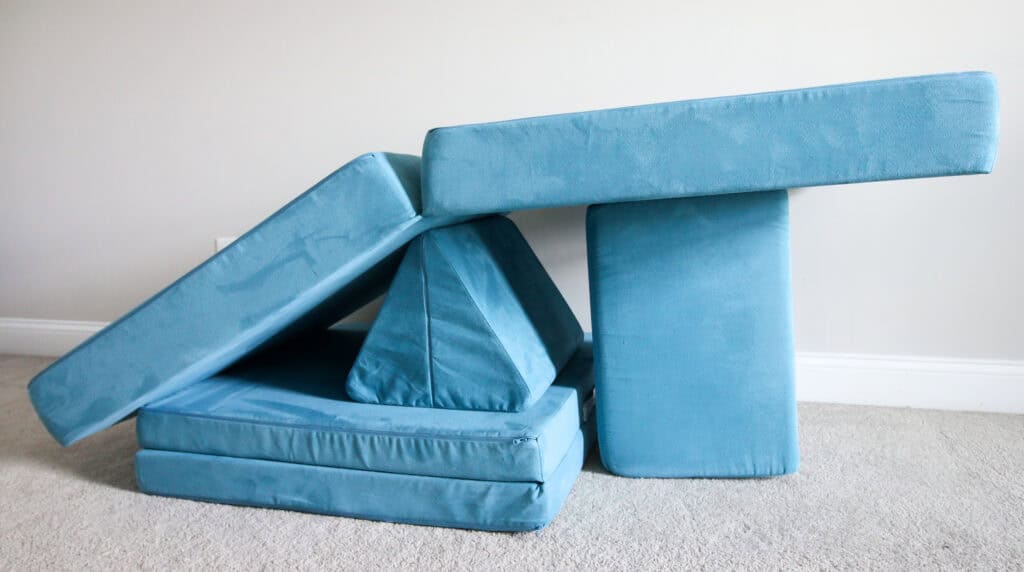 Climb on up! This isn't the sturdiest build but is made a lot better if it rests on the seat of a chair or couch, too.
The mountain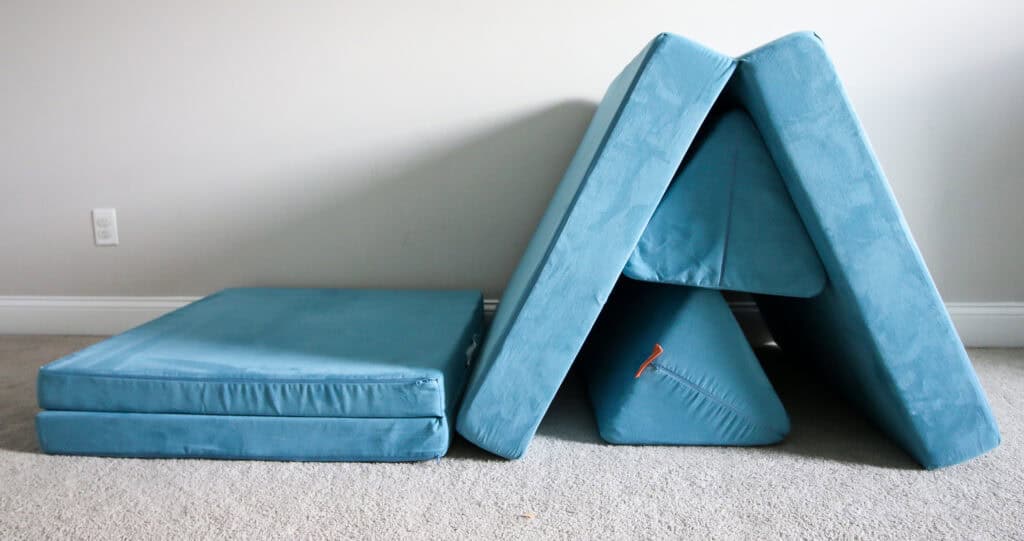 A sturdier climbing build, also great for including in obstacle courses!
The tunnel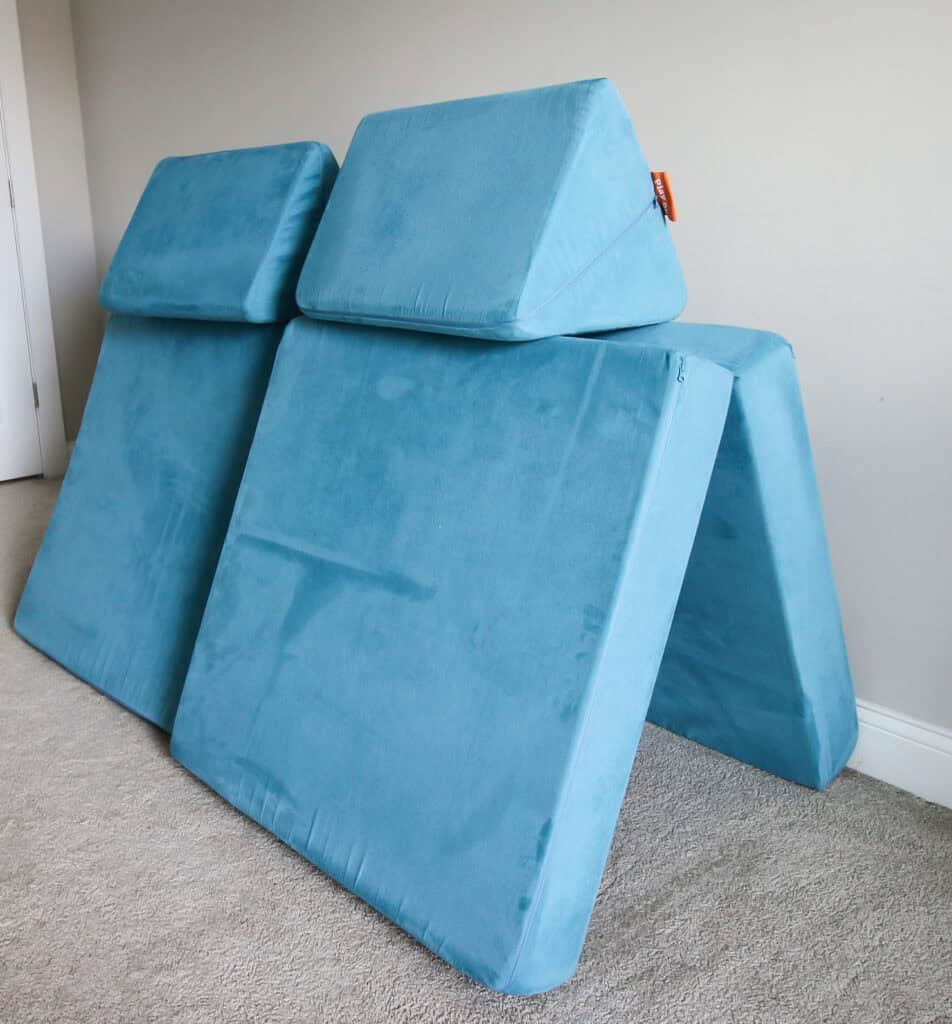 A favorite of our cat (lol), you can't beat a Nugget tunnel!
Up and in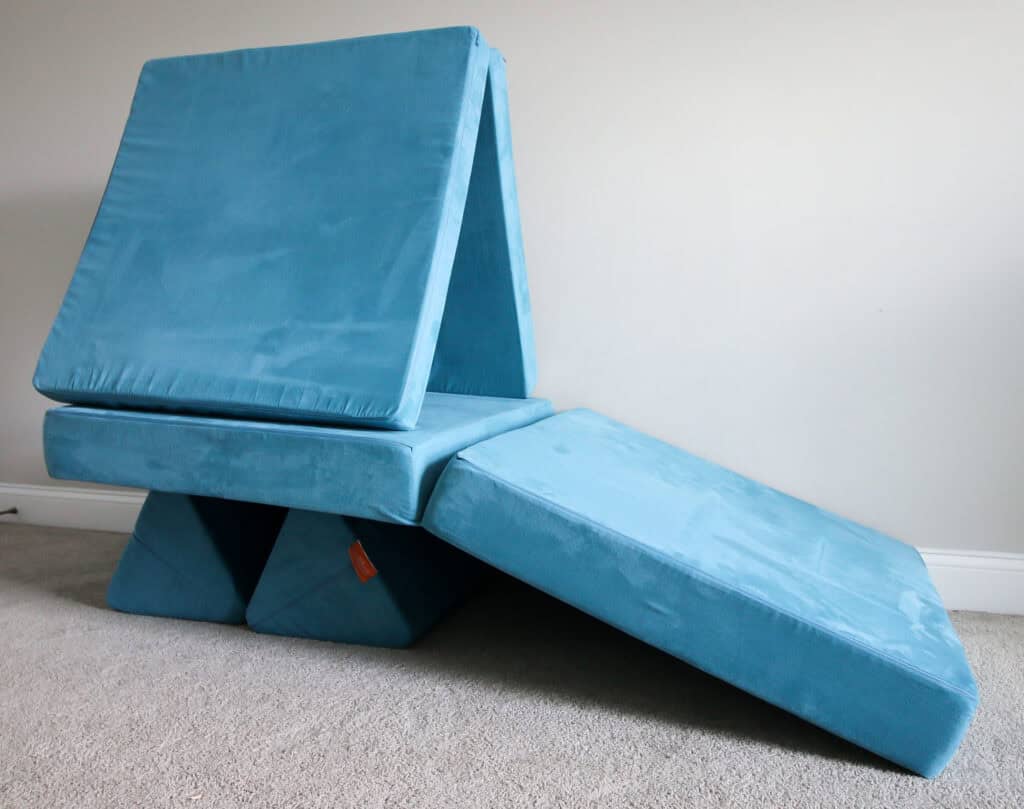 Kids love sitting on top and throwing balls down the ramp!
The double cave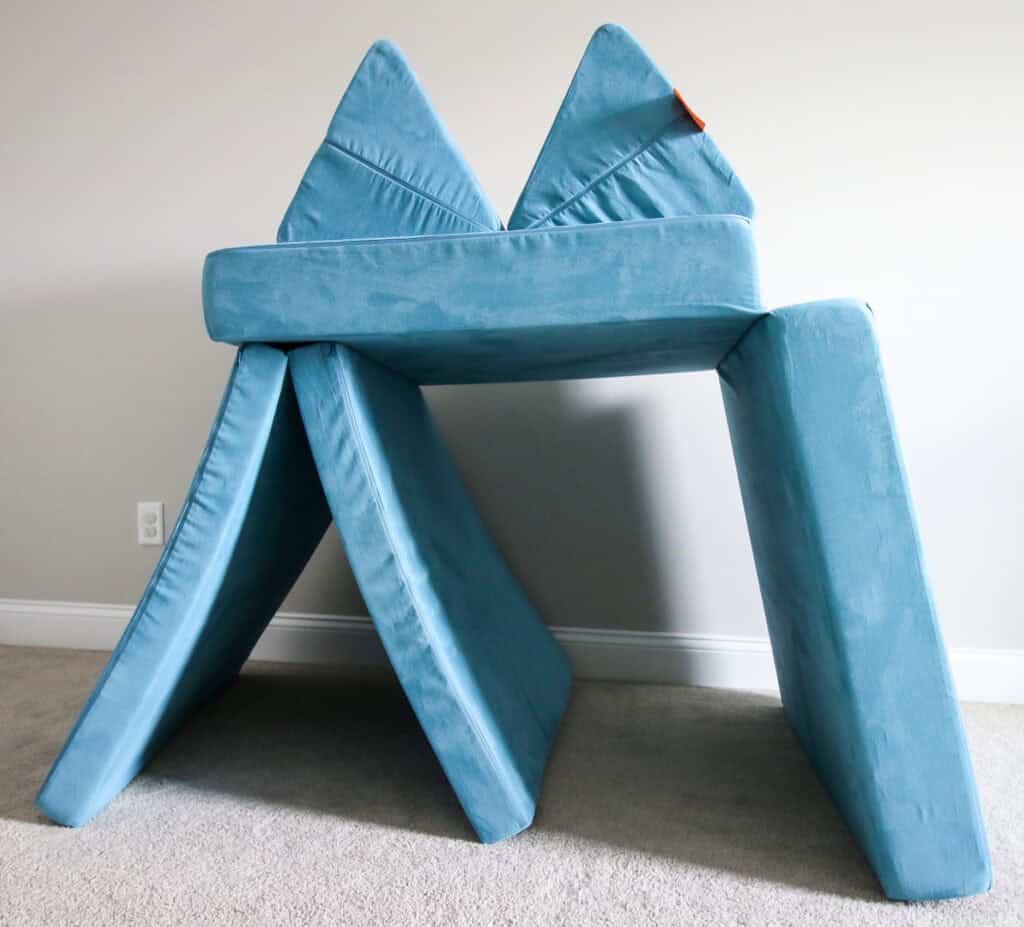 Two kids? No problem. With this build they each get their own room. Not bad for one Nugget!
The lean to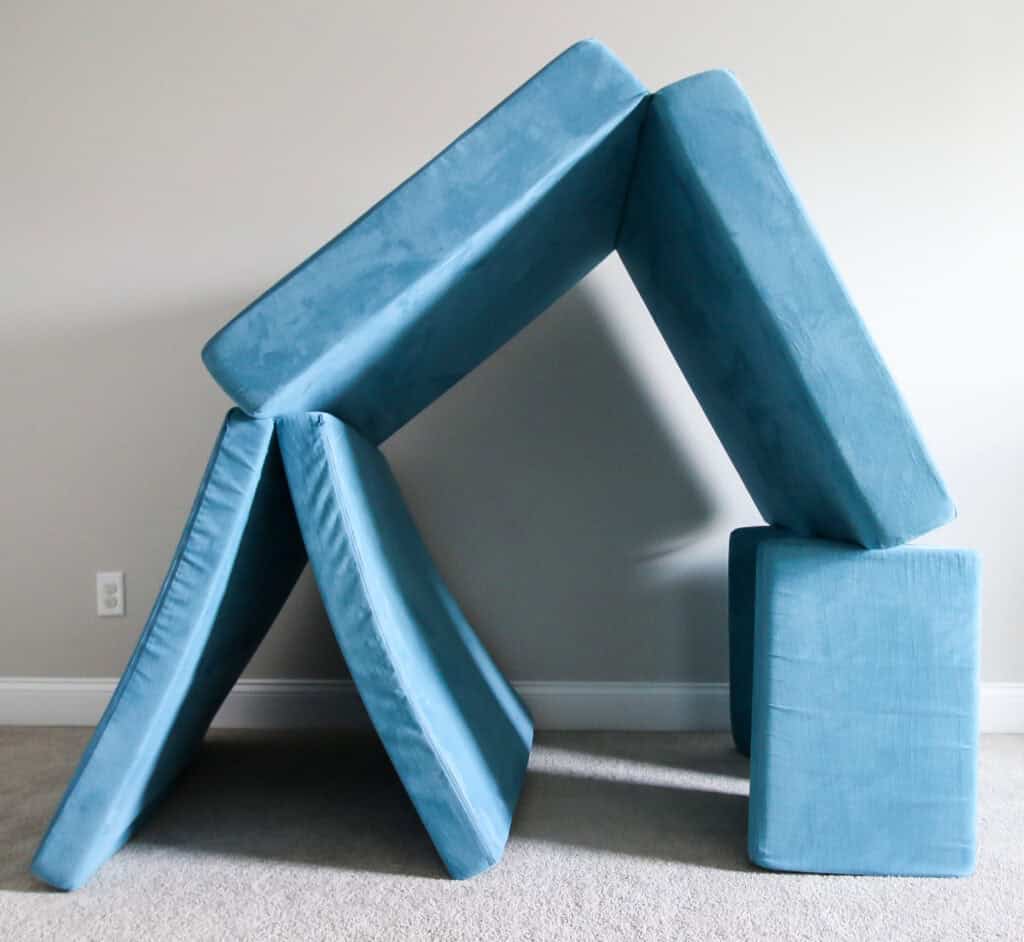 Another 2 room, 1 nugget build. A little less stable, but a lot more headroom for kid #2!
What's your favorite Nugget building ideas?