Want to build a Nugget dinosaur? Here's how to to it!
Today I'm excited to share a really fun build idea with you – a dinosaur! Or, a monster. A dragon? Whatever your kids want it to be!
It's not really a climbing build, it's just for dramatic effect.
You can see a full video tour of this build on my Instagram.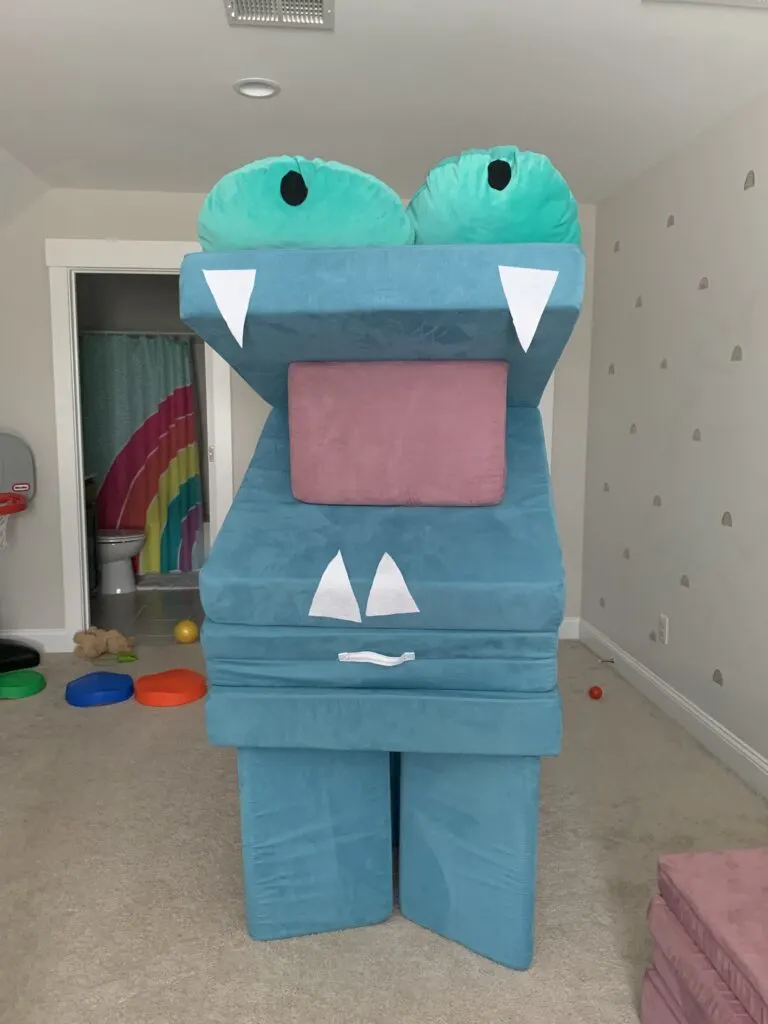 You need 2 nuggets to build this. You can use 2 additional triangles from another nugget or a pillow pack to help prop open the head pieces.
Here are my favorite 2 Nugget build ideas!
OR you can instead use pillows – bed pillows, couch pillows, even XL stuffed animals – in their place!
I used Mainstay squishy pillows for the eye balls but any round pillow will work.
I cut felt for the eye balls and teeth. Just rub it to create a bit of static electricity and it should stick!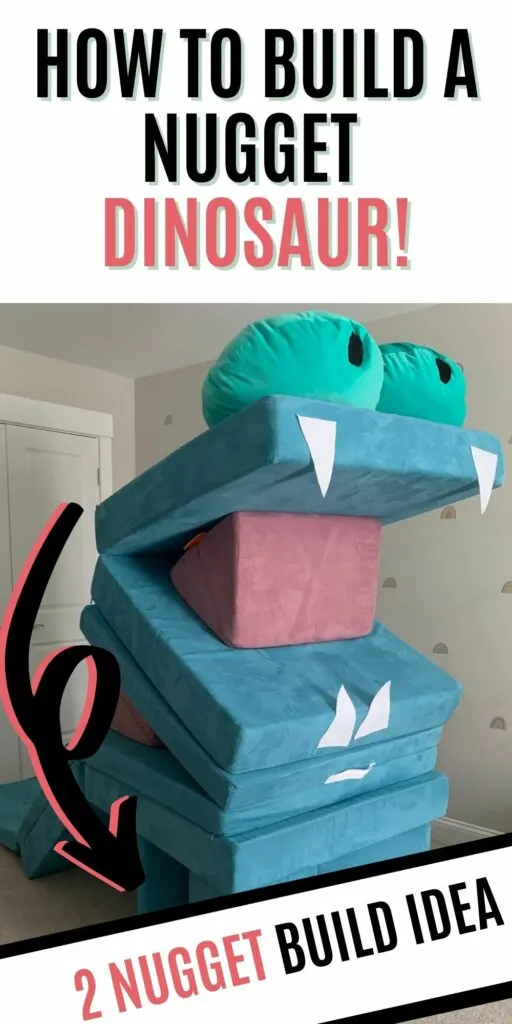 How to build a Nugget dinosaur
What you need:
2 Nuggets
a pillow pack, 2 extra triangle pillows, OR 2 big fluffy pillows of any kind
Felt – I used black and white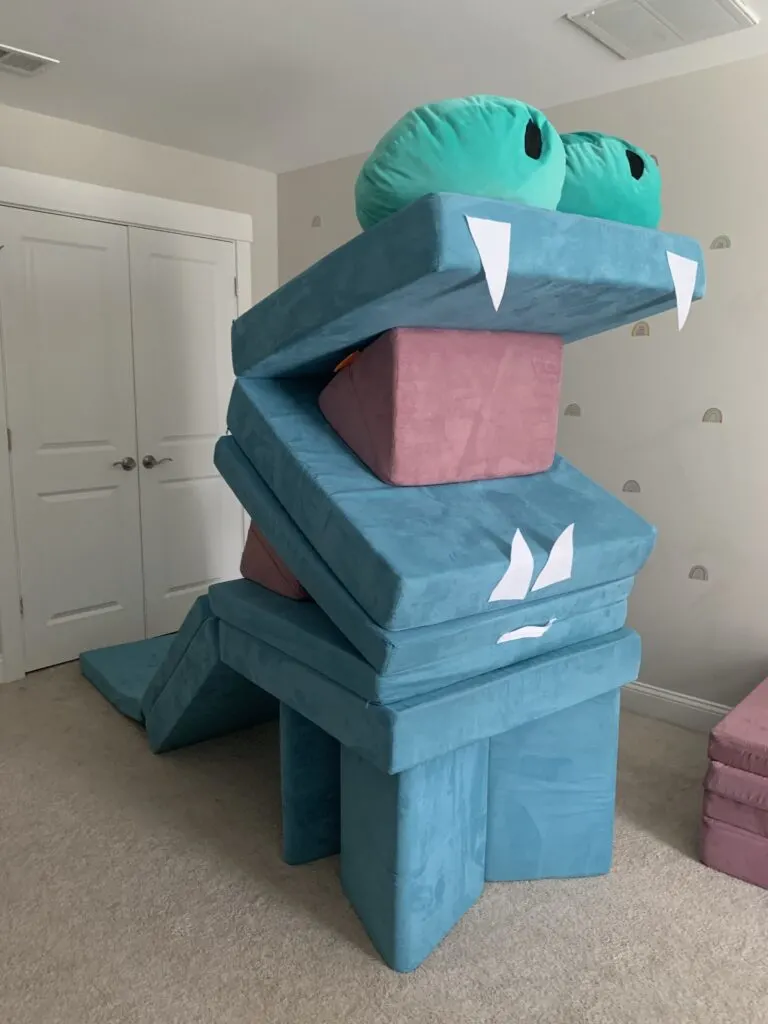 What to do:
Set up 4 triangles vertically
Place a firm piece on top with second half angled down
Layer a thin piece over the second half and flat on the ground to make a tail
Add a folded thin piece with a triangle/any pillow
Add a thick folded piece with a triangle/any pillow
Add 2 round pillows for eyes
Add felt for teeth and eyeballs