Shopping for squishmallows?! Here are the best places to find them!
Squishmallows are a super popular, super squishy pillow stuffed animal.
The fabric is velvety soft and a bit stretchy and the insides are super soft! They are very comfy and adorable.
Kids love these squishy pillows and they also make great crash pads (the large ones) and ball pit fillers (the smaller ones). What are squishmallows?
Squishmallows are egg-shaped stuffed animals. The fabric is ultra soft and the filling is super plush and… squishy!
They come in a huge variety of sizes (3.5 inch to 24 inch!) and are very popular.
Also, Squishmallows come in lots of varieties that are very appealing to the eye for young kids. You know that they are going to see them and want one.
You can also get new ones constantly, as they put out seasonal and holiday Squishmallows each year.
Why is it so hard to find Squishmallows?
Squishmallows themselves aren't really hard to find – they are everywhere. However, it can be hard to find a specific one.
This is by design. The manufacturers want them to be unique and collectible, so there's a huge variety and not necessarily a ton of each of the designs.
So, while you're sure to find Squishmallows around, you just might have to look harder if there is a specific one you are hoping to find for your child.
There are tons of Squishmallow retailers – they are sold at normal, every day stores all around town.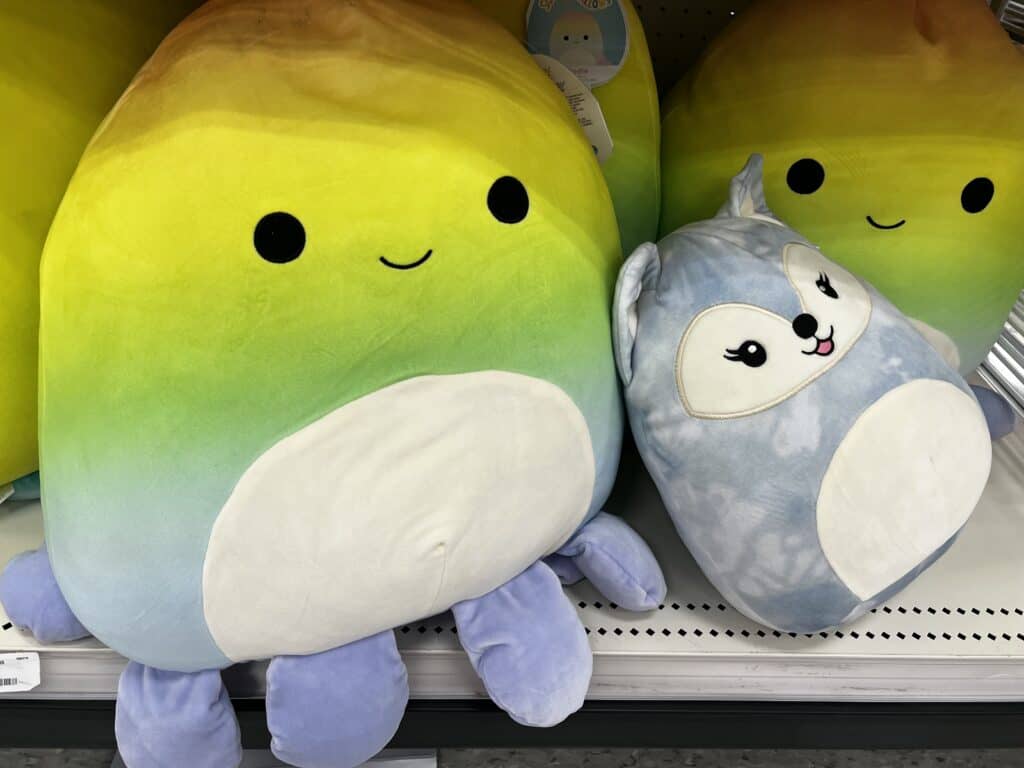 Where can I find Squishmallows?
Wondering what stores sell squishmallows? You can see a full list of Squishmallow retailers near you here.
Stores that sell Squishmallows include:
Costco (usually the cheapest price for XL ones!)
Walgreens
CVS
Cracker Barrel
ALDI
Claire's
Five below
Kroger's
Ralphs
Hot Topic
GameStop
Hallmark
Michaels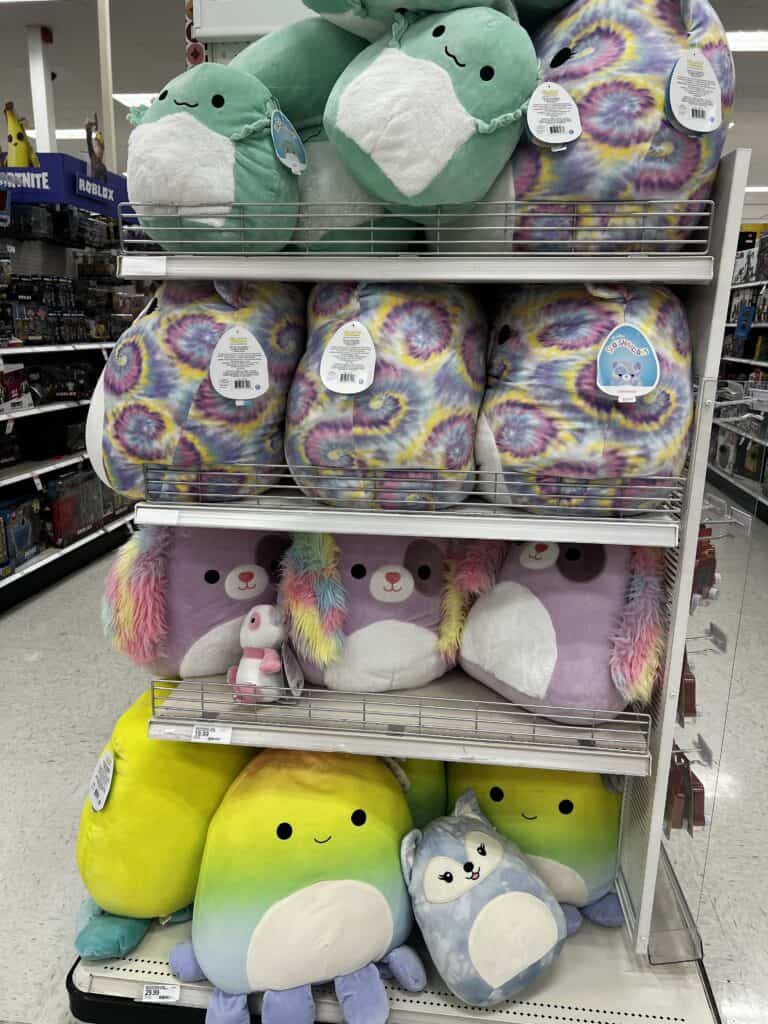 Are Squishmallows worth it?
I think that Squishmallows are super soft and cuddly, so yes! However, I would only buy them on sale or at Costco prices.
You won't find me paying $40 for a stuffed animal! If you are not flush with disposable income, you might choose to buy a smaller Squishmallow or go with a different toy.
But, if you have the ability, Squishmallows are different than regular stuffed animals and are worth an upgraded price.
Squishmallows are also worth it if your child is really into them and has earned a special present. Also, if there is one that specifically speaks to you and is designed with your child in mind, it's worth it to buy.
Where have you seen squishmallows?