Here at CelebratingWithKids, we love sharing toys that make our kids happy. And, Squishmallows are a toy that make so many kids happy!
Squishmallows are a super popular, super soft pillow-like stuffed animal.
They come in a ton of different animals and characters and are considered collectible.
If your kid is obsessed with Squishmallows, then you know how big the frenzy is!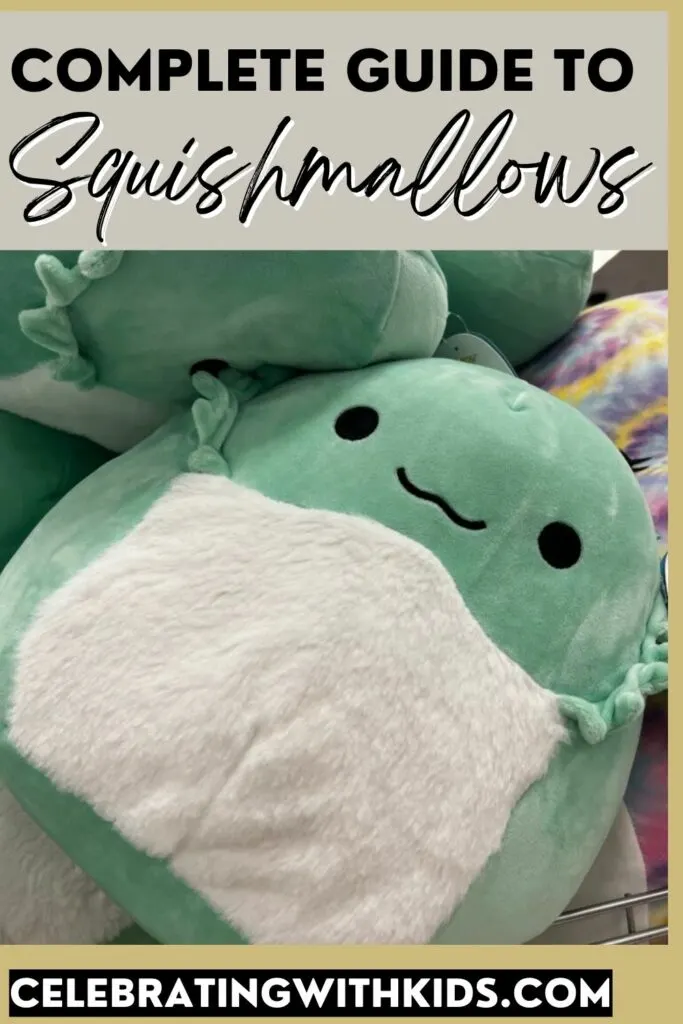 Whether you are new to the world of Squishmallows or a seasoned collector, we are here to help you find squishmallows, keep them clean, and answer all of your squishmallow questions!
Where to get Squishmallows
Squishmallows are super popular kids toys and it feels like they are sold everywhere these days!
Here are my favorite places to get squishmallows!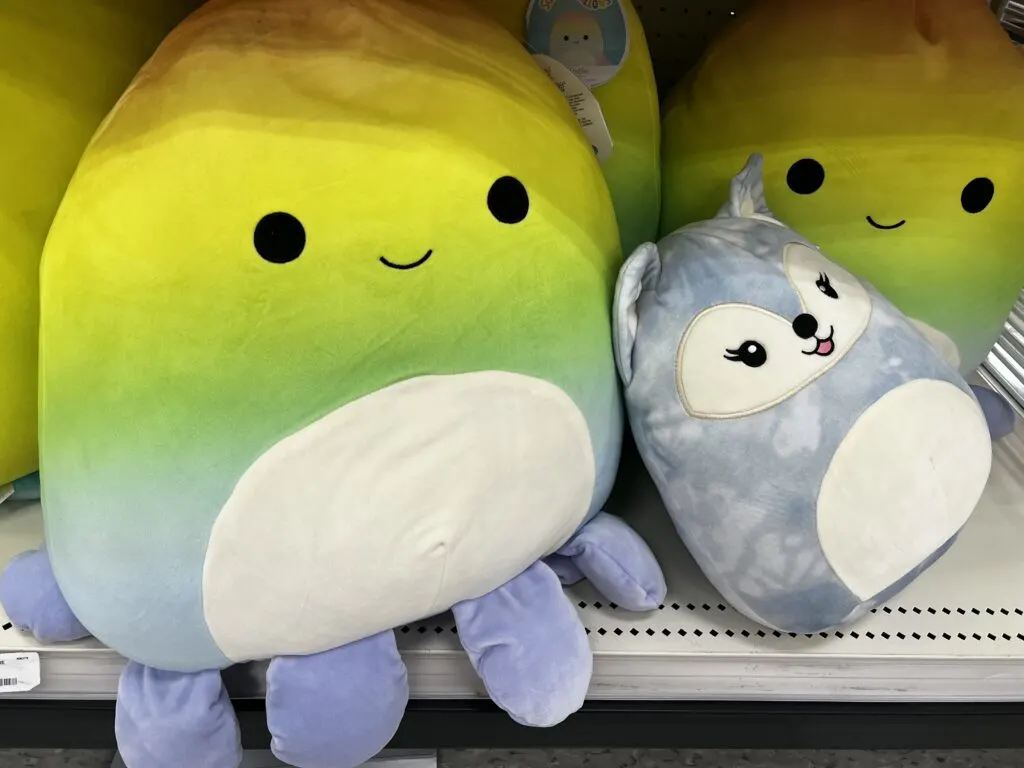 How to care for Squishmallows
Once you have a Squishmallow collection, you want your kids to be able to play with them without fear of getting them dirty or messing them up.
Luckily, Squishmallows are easy to clean once you know what you are doing!
Here is our complete guide on how to wash squishmallows.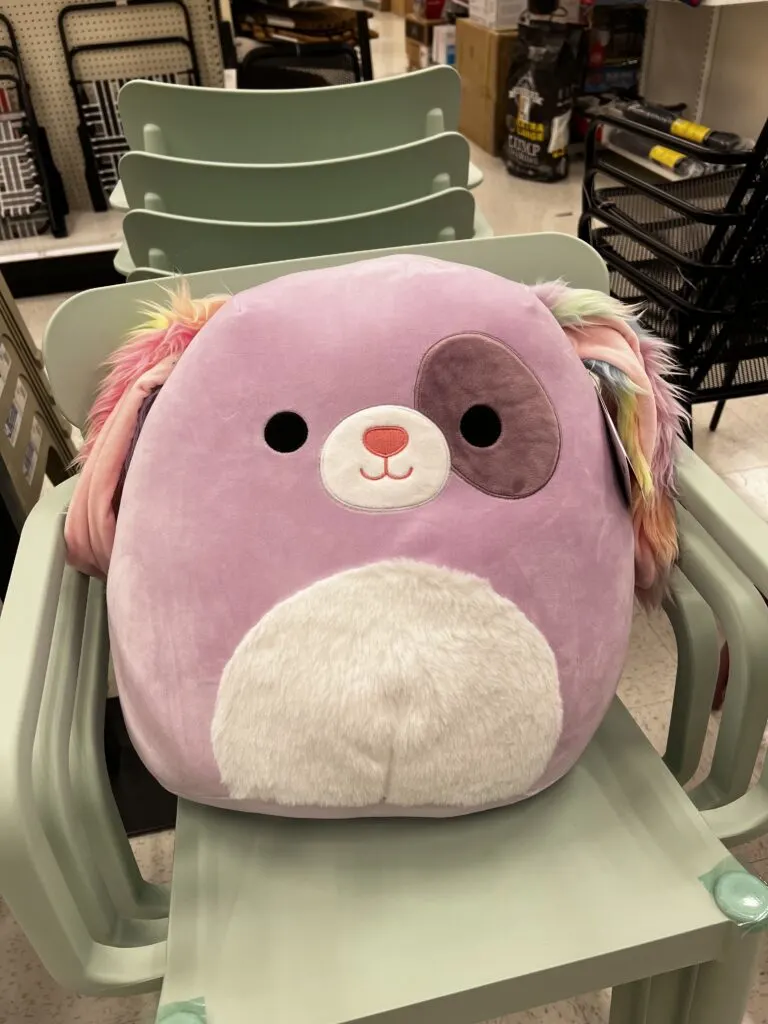 Squishmallow FAQs
Here are some frequently asked questions about Squishmallows: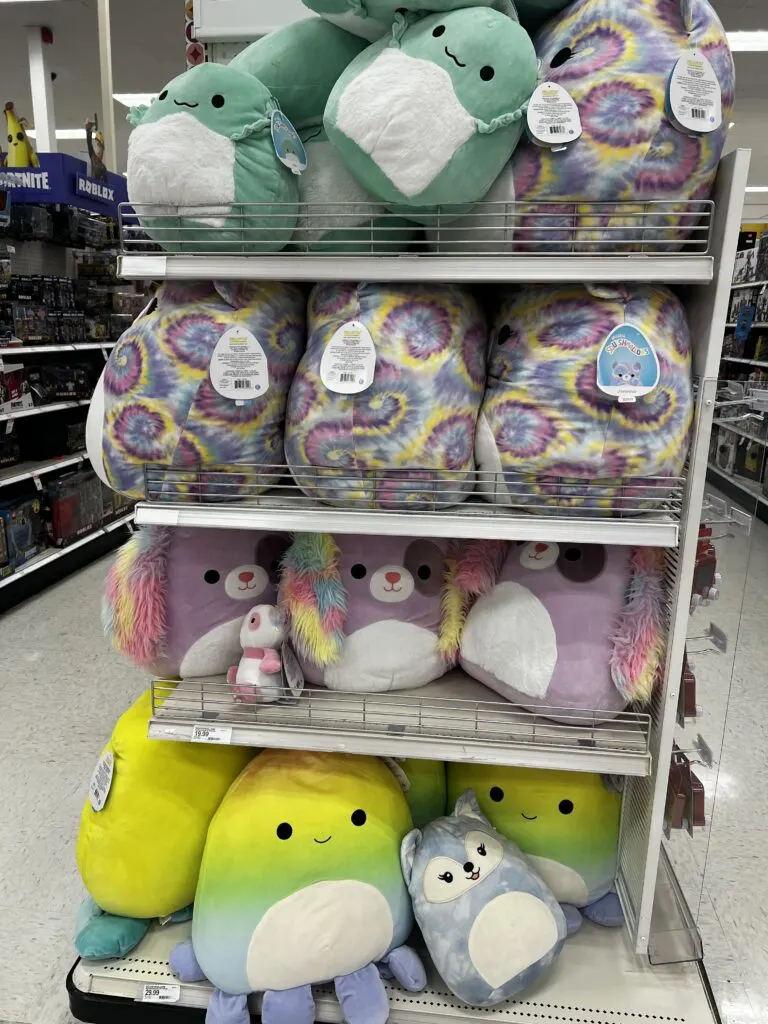 Shop Squishmallows!
Shop Squishmallows at some of my favorite stores!
Squishmallows on Amazon

Squishmallows at Walmart

Squishmallows at Target

Squishmallows at 5Below