Looking for pillows like squishmallows? Here are tons of ideas for pillows you can use with that similar squishy feeling!
People LOVE squishmallows because they are as soft and squishy as a marshmallow.
They are great for laying on, snuggling, and collecting.
So, it makes sense if you want a pillow that feels the same way!
There are several pillows that are actual sleeping pillows that have a similar feel to the Squishmallow. Let's get into it!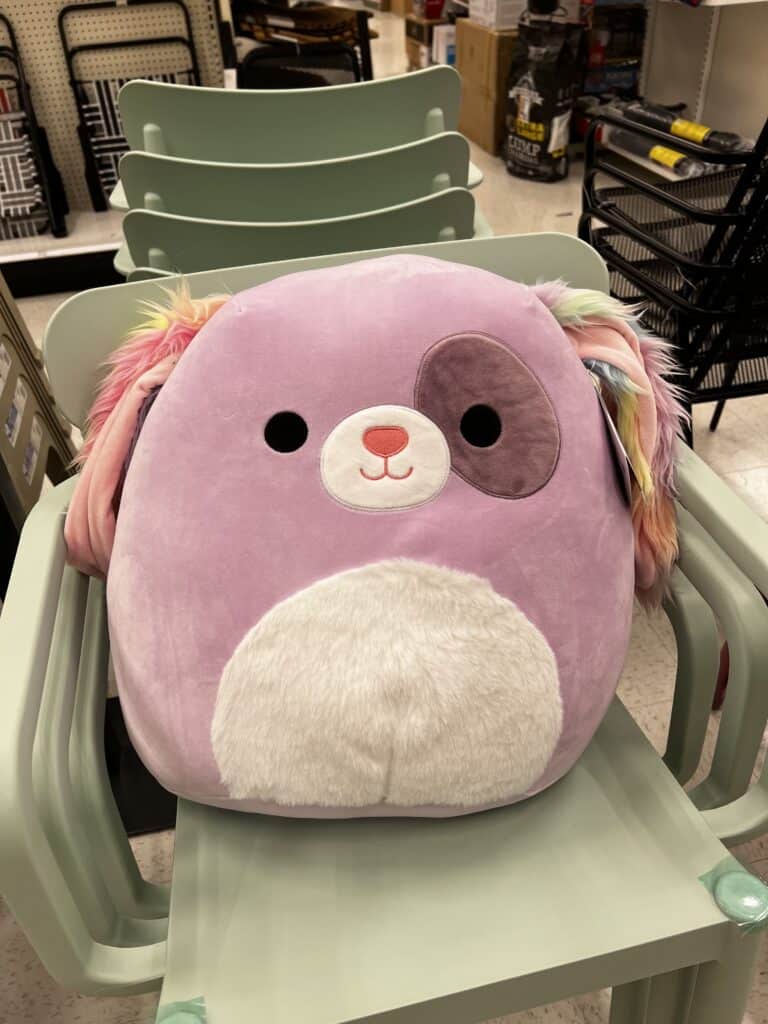 Can Squishmallows be used as pillows?
You can definitely use a squishmallow as a pillow. Just keep in mind that without a pillowcase, you will want to wash the whole pillow more regularly.
Here's how to wash a squishmallow!
What are Squishmallow pillows filled with?
Squishmallow pillows are filled with polyester fiber, nothing fancy. It's just pillowy soft and, paired with the soft stretch fabric cover, makes for a very soft pillow.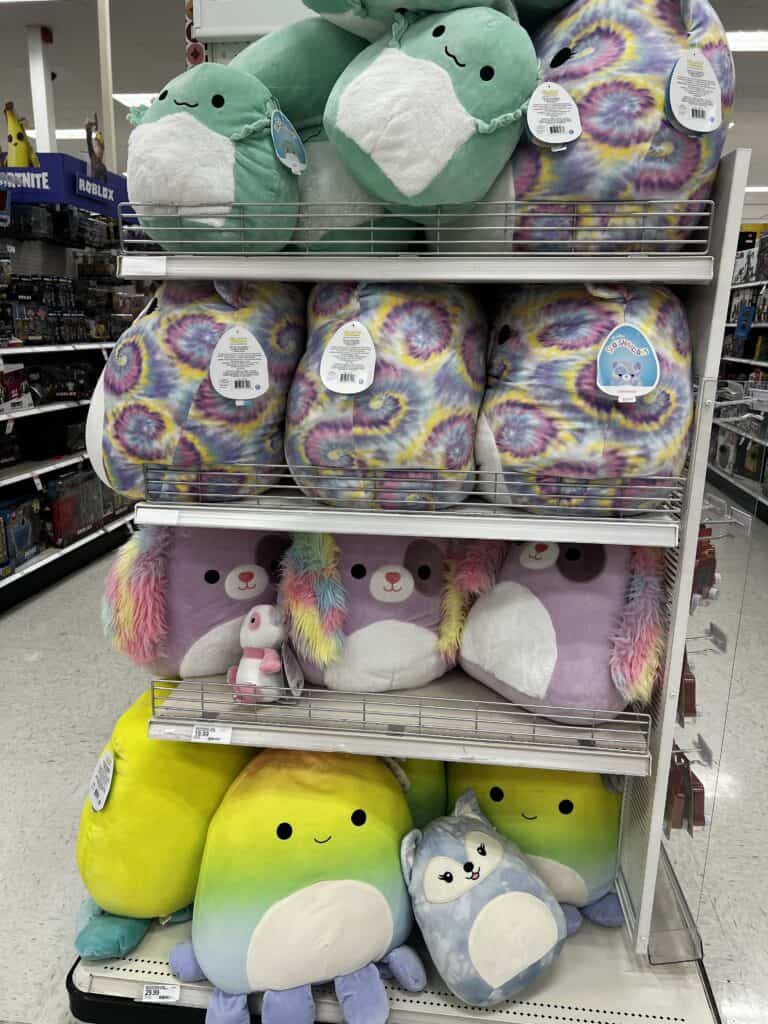 What size are Squishmallow pillows?
Squishmallows come in sizes ranging from 3.5 inch to 24 inch.
All of the sizes include:
3.5-inch (keychain)
5-inch
7-inch
8-inch
11-inch
12-inch
13-inch
16-inch
20-inch
24-inch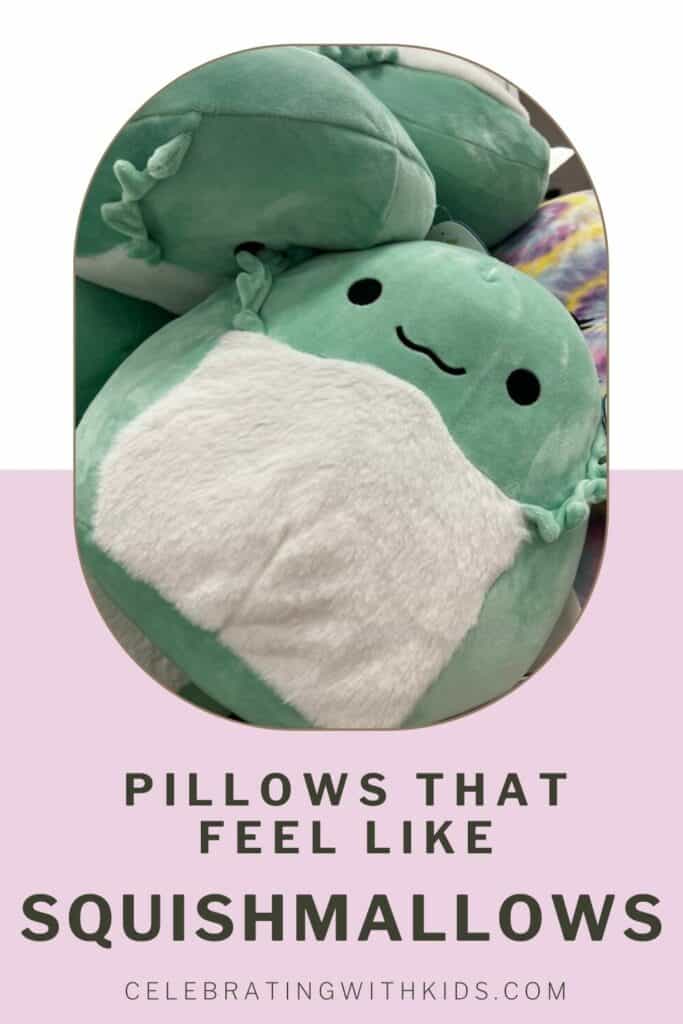 Pillows like squishmallows
Here are some pillows with a similar feel to squishmallows:
Mainstay squishy pillow
I love these pillows from Walmart. We have 4 in our playroom – they are great for lounging and snuggling. They are circle and about 24″ in diameter and make a great pillow!
Ikea
The king sized faux down pillows from Ikea have a polyester fill similar to squishmallows. Put them in a jersey cotton pillow case for extra softness!
Buffy Cloud Pillows
The Buffy Cloud Pillow isn't cheap, but it is said to feel very similar to a squishmallow!
Mushy Pillows
Mushy pillows are a cheaper brand that is said to feel just as soft as a squishmallow!
What's your favorite pillow?!