Looking for Thanksgiving craft ideas? Here are the best thankful crafts for kids!
Thanksgiving is almost here and while many people are rushing ahead to Christmas, I am trying to pause and sit a minute with Thanksgiving.
Thanksgiving is a great way to practice gratitude and teach your kids about thankfulness.
A great way to teach lessons to kids is through fun crafts! So, I am excited to round up some awesome thankful Thanksgiving crafts for you today.
Whether you are looking for crafts and activities for your own home or preschool thankful crafts, I hope that these ideas will inspire you to celebrate this holiday between now and Thanksgiving day!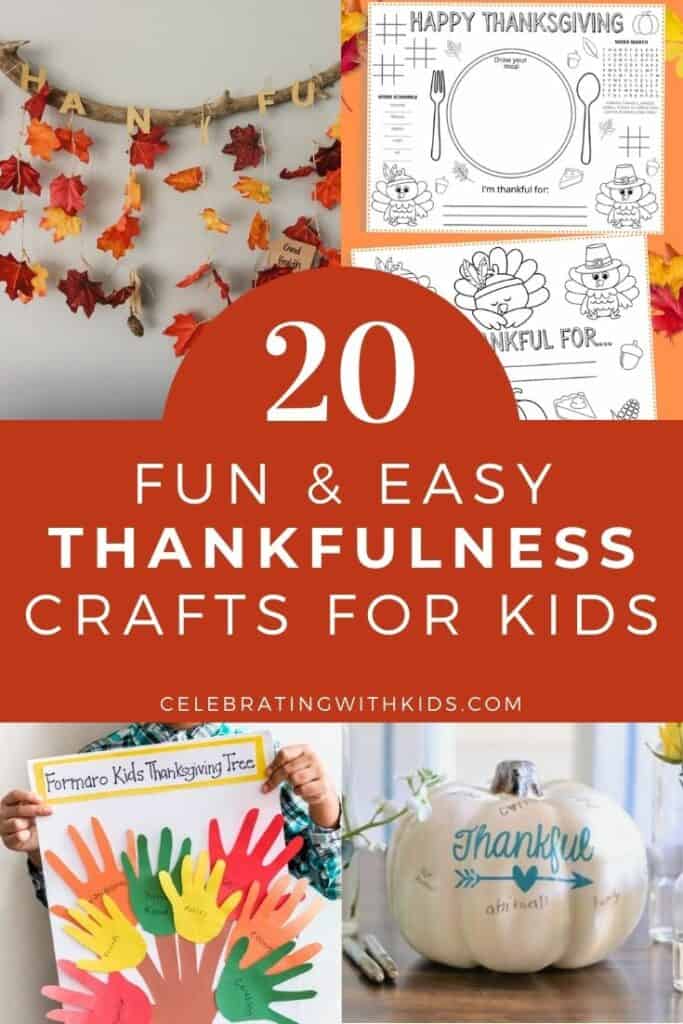 Thankful crafts for Thanksgiving
Want to focus on gratitude and thankfulness this season? Here are some thankfulness craft ideas for kids!
What are your favorite thankful craft ideas?