Want to get crafty with your kids this holiday season? Here are a ton of ideas for Santa crafts for Christmas with preschoolers and toddlers!
Christmas is an exciting time, and I like to make it even more exciting for my kids by turning it into a whole month of crafts, fun snacks, and special activities.
One of the things that my kids get most excited for is Santa!
So, let's put those two ideas together and talk about some awesome Santa crafts for toddlers and kids!
Santa is an icon of the holiday and there are lots of easy crafts that are perfect for even 1 and 2 year olds.
I have a 1 year old and a 3 year old this holiday season, and I just modify crafts to make them slightly simpler for my baby. Or, I just let her go wild and don't worry too much about the final results!
My newly 3 year old however is meticulous and likes his crafts to match the instructions or the picture on the box, when there is one.
Anyways, I love crafting as a way to make memories and to make easy gifts to hand out to grandparents and aunts and uncles!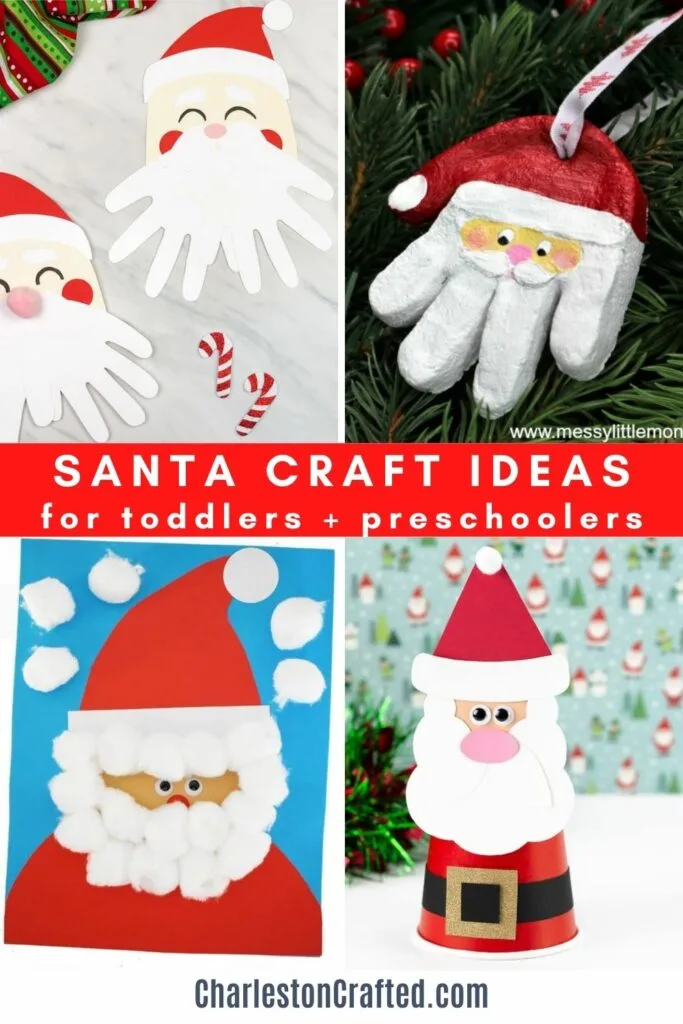 Here are some of my favorite Santa crafts for kids!
Santa Crafts for preschoolers + toddlers
Here are a ton of ideas for fun and easy Santa Claus themed crafts to do with preschoolers and toddlers!
What are your favorite Santa craft ideas?