Want to make toys yourself? Here are a ton of ideas for homemade toys for kids and toddlers that you can start making today!
Kids accumulate a lot of toys (that's why I push for giving kids experiences as gifts!)
If you're sick of buying plastic junk – or just want to make something with your own hands, DIY toys are a great idea for a gift for kids of any age!
Handmade kids toys ideas
Handmade kids toys generally fall into one of a few categories:
Wooden toys
Sewn toys
Dolls, doll furniture, doll clothes, doll accessories
Busy board and activity type toys
Puzzles & games
Be sure to check out my list of 26 DIY wooden toys for kids, too!
Handmade toys as gifts
Handmade toys are a great gift idea for toddlers and kids. Gifts that are made with love by family members and friends will carry special meaning and memories for decades to come!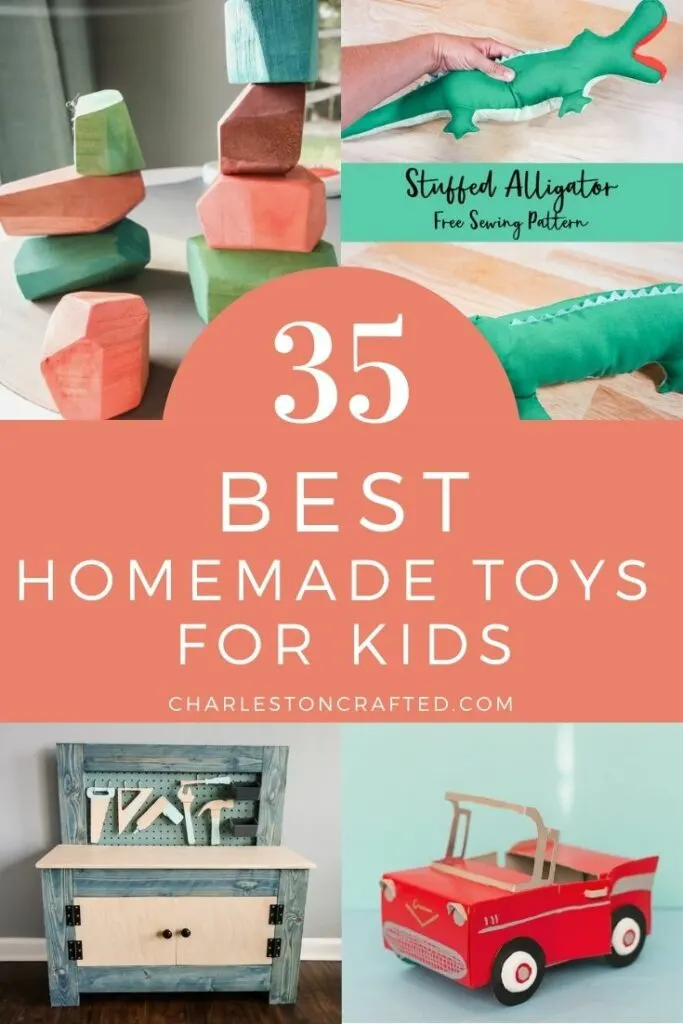 Homemade toys for kids
I have rounded up a ton of easy toys to make! I hope that these DIY toy ideas inspire you to get crafting!
Homemade toys for kids
Here are a TON of ideas for homemade toys that you can make for your kids or for gifts!
What are your favorite homemade toy ideas?!