Considering getting a Sandcastle Nugget? Here is everything you need to know about this beautiful color!
Looking for a warm, cozy neutral color for your next Nugget?
This popular color was retired and then brought back in 2021 – it's that good!
Let's talk about the Sandcastle color and how it might work in your home!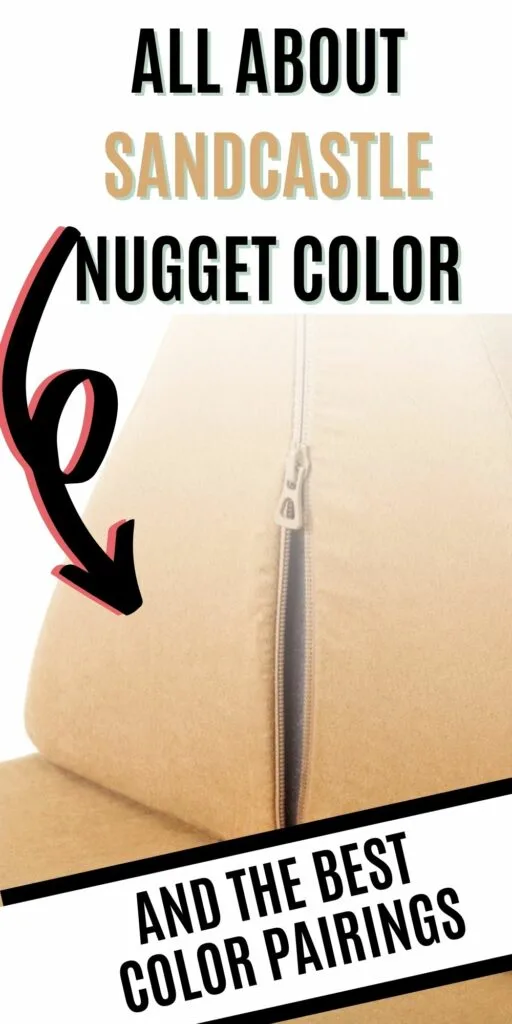 What color is Sandcastle?
Sandcastle is a sandy, golden neutral. It's a very warm toned camel color – a dark beige or light golden brown.
If it's any help, when I grab the color in the stock photos, the code I get is #D7AA76.
What material is Sandcastle?
Sandcastle comes in the single brushed microsuede, not the double brushed.
What colors does Sandcastle pair well with?
This depends on the vibe you are going for! Here are some awesome vibes: