Just received your Nugget? The big orange box is so much fun! Here are some creative ideas for re-using it!
Just got a new Nugget? Welcome to the fam 😂
Hop over and check out my Nugget configuration ideas, and print you out a free poster, and then get ready to play!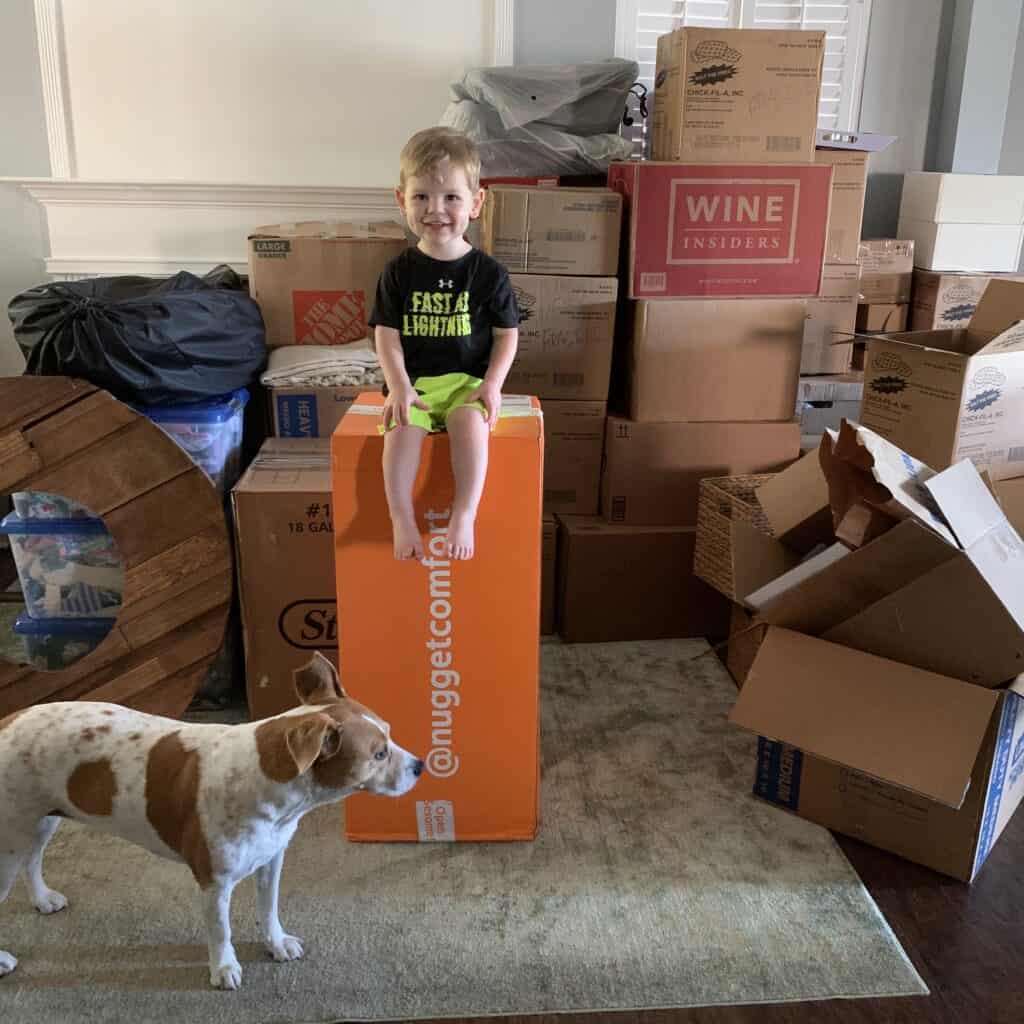 The big orange box pictures
The first thing that you need to do is get a picture of your big orange box! Preferably in front of your front door!
Set your kids on top, or a hunky partner (hello Nugget after dark) , or even a cute dog. Get that pic!
What are the dimensions of the Nugget box?
The big orange box is 15" x 15" x 34"!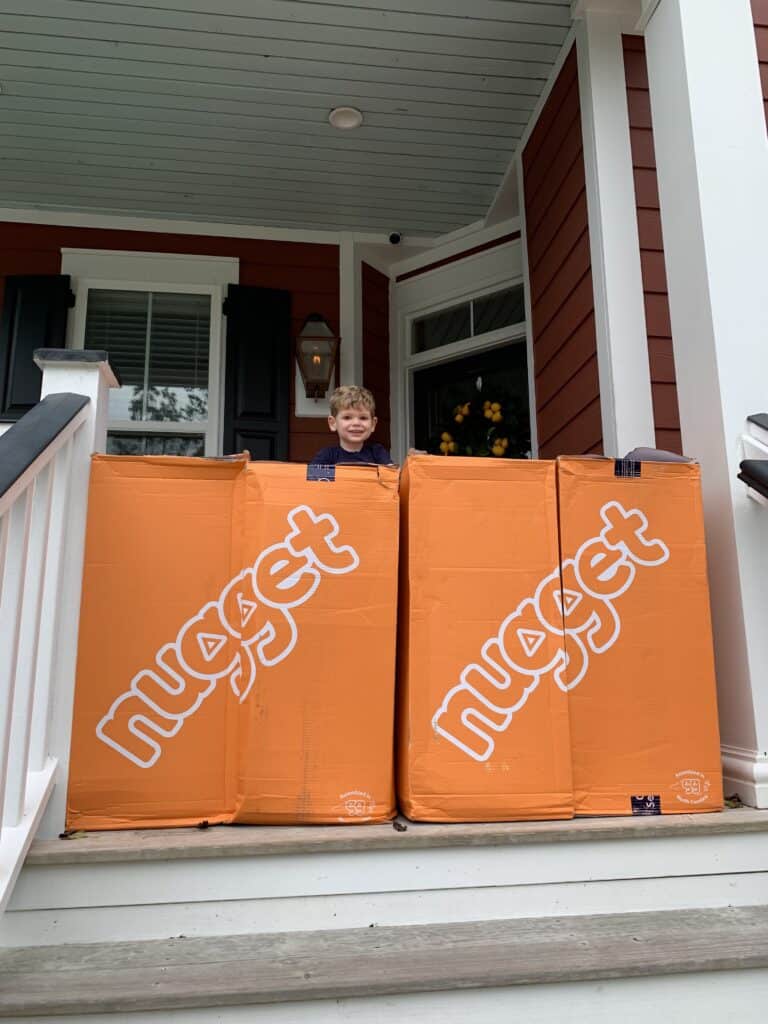 Can I leave my Nugget in the box?
No, leaving your Nugget in the box voids the warranty and you want to inspect it to be sure it's OK before the time frame passes. Plus, they take a long time to fluff up. Here's some ideas for hiding them if you need to!
What to do with your Nugget box
It's super popular to keep a Nugget box and play with it! They are awesome boxes after all.
You could just… play with it. but, if you are extra, here are some extra ideas.
Make it into a rocket ship
Make it into a doll house
Transform it into a boat
Open both ends and use it as a tunnel
Cut it open, lay it flat, and paint on it
Save it and prank your spouse that you bought another one
Sell it on Mercari (LOL so sketchy but people do!)
When you're done, be sure to break down your big orange box and recycle it!