The Nugget Comfort might be a kid's toy, but after the sun goes down, the parents have fun with it too! Here's a peek into the world of Nugget After Dark!
Have you heard whispers of Nugget After Dark and wonder what it's all about? Look no further because we are about to dive into it!
Whether you're just curious or you're looking for specific ideas, here's what you need to know about Nugget After Dark.
What is a Nugget?
Nugget Comfort is a kid's play couch. It has 4 pieces – 2 rectangle cushions and 2 triangular wedge pillows.
Nuggets are insanely popular kid's toys. They really took off during the pandemic when people were suddenly stuck with their kids in their house 24/7.
Nuggets quickly sold out and the company has had a hard time catching up ever since.
Nuggets were actually originally designed for college kids to have furniture – better than a futon – that would be easy to move from apartment to apartment.
With that in mind, Nugget After Dark isn't quite as far off from the founders' original intentions.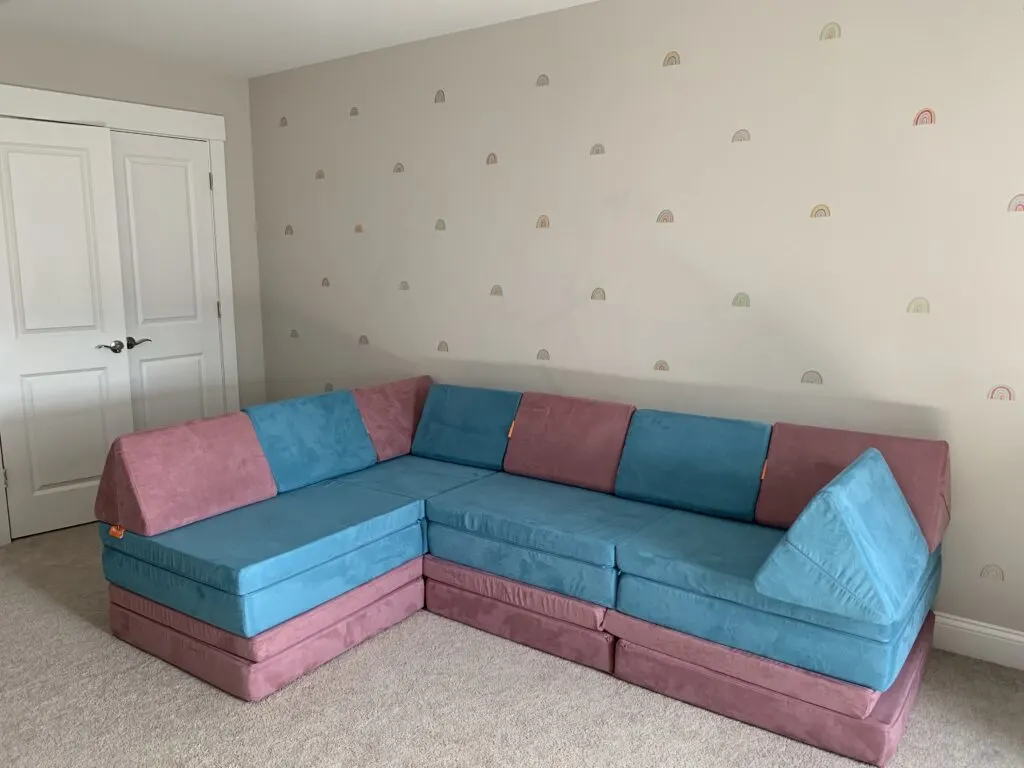 What is Nugget After Dark?
Nugget After Dark refers to adults having sex on a Nugget couch after their kids have gone to bed.
Click here to see 7 Nugget After Dark configuration ideas!
For this to make more sense, let's back it up.
Nugget Facebook Groups
Like I said, people who are into their nuggets are REALLY into Nuggets.
Of course, there are some people that just buy the toy and move on. Their kids love it and they would never consider doing anything else with the couch.
These obsessed people have led to several huge facebook groups dedicated to Nuggets. For example, the "Nugget Comfort Chatter & BST" group have over 70,000 members!
That's a lot of Nuggets.
Many of the members of these groups actually own Nuggets. But others join the group months before buying a Nugget, just looking at ideas and getting excited!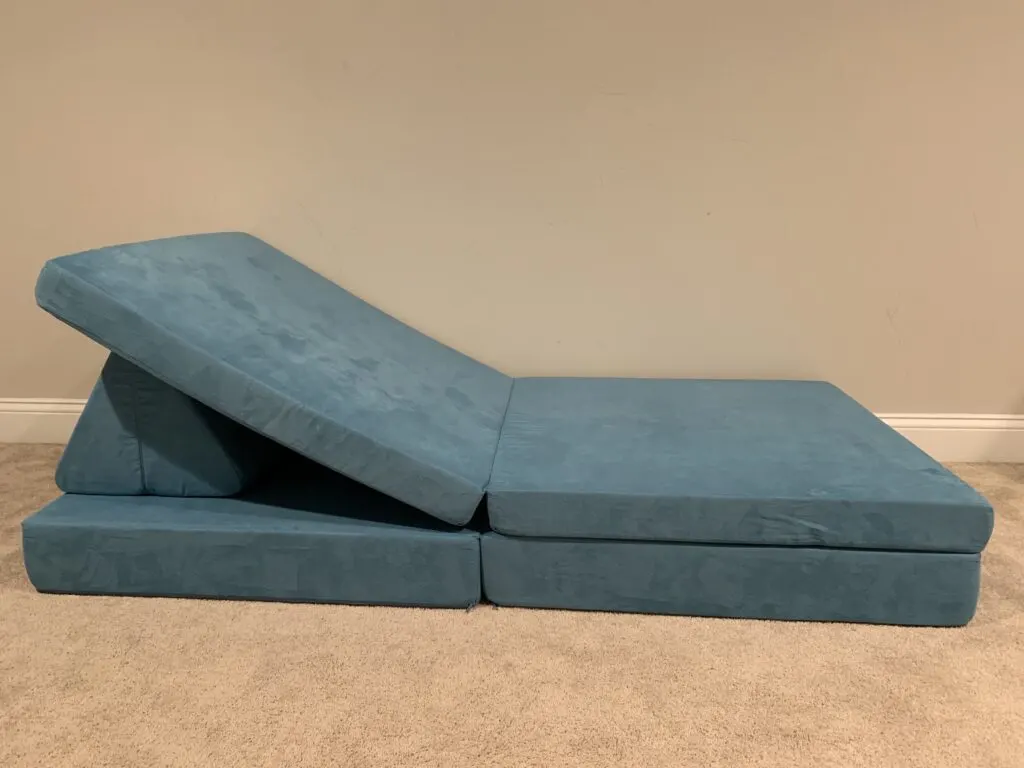 Some people in the group have 6 or more Nuggets and share pictures of them stacked in huge piles. Beware: joining one of these groups will instantly make you feel like you need to order a few more, no matter how many you have!
The groups originated to help with re-selling of Nuggets and coming up with Nugget configuration ideas for your kids.
However, they quickly spiraled, as facebook mom groups do, into more general parenting, playroom, and toy discussion.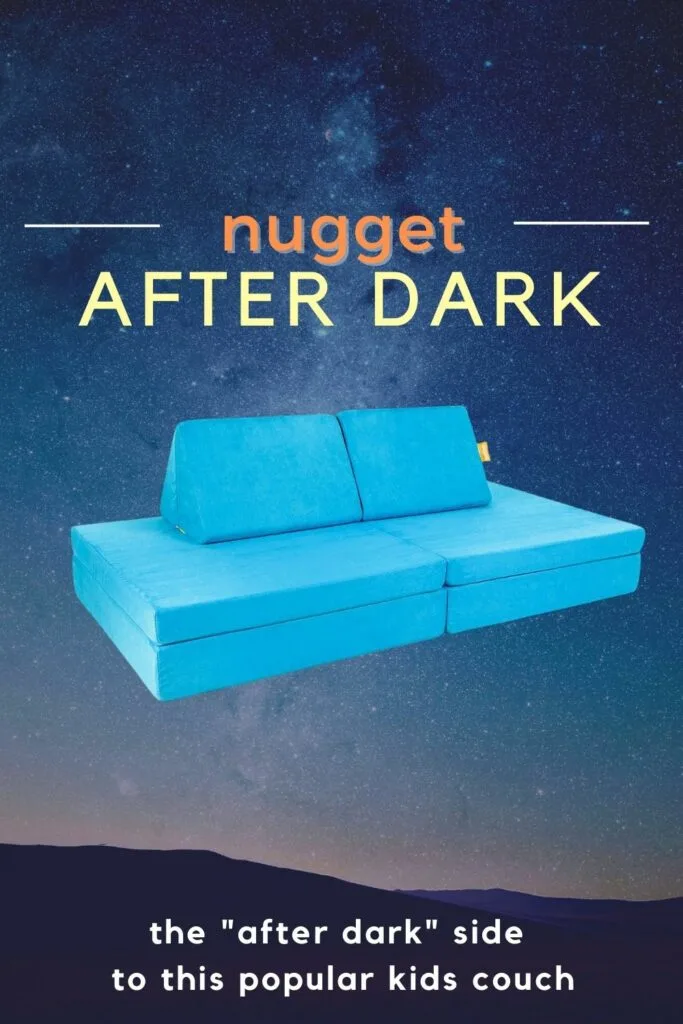 Where did Nugget After Dark originate?
Nugget After Dark as a phrase originated when people were doing a lot of re-selling of Nugget couches on Facebook Marketplace.
Whether people were selling a used foam couch or just the cover, they'd specify "no Nugget after dark" to make it clear that there were no… suspicious stains on the cover and that it had been used primarily by children.
As you can imagine, knowing that a Nugget was used for such purposes would scare off most buyers.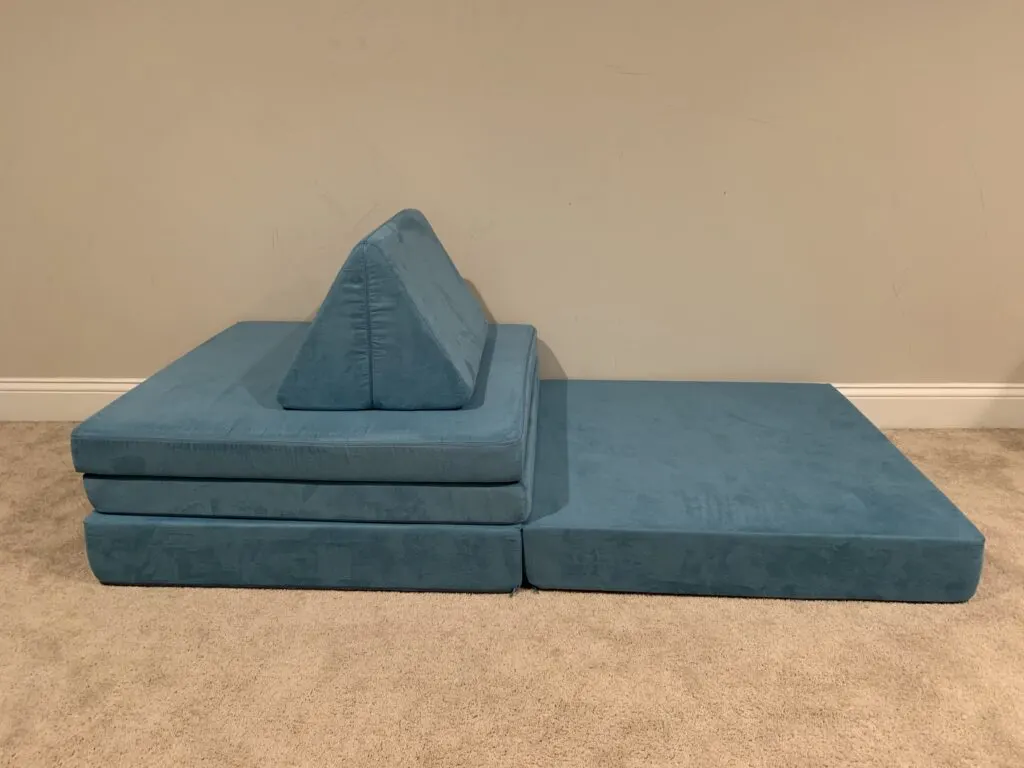 What is Nugget After Dark now?
Nugget After Dark eventually spun off to be its own Facebook Group. While social media has made it sound like it's just a place for people to brag about turning their kids couch into a sex couch, it was originally meant to be a safe space to discuss sex candidly.
You won't find screenshots or photos of this locked down, top secret (well, secret's out now) group.
This Facebook group went private and then appears to be either gone or hidden on Facebook, after it went viral – in a bit of a scandalous way – on TikTok.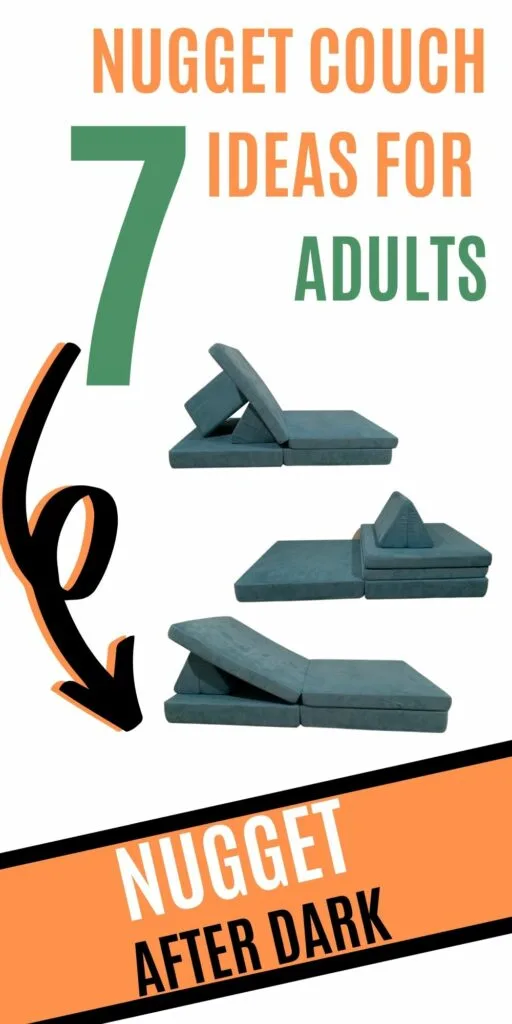 Nugget After Dark on TikTok
Nugget After Dark really came to light after a TikTok went viral where a woman made fun of Nugget After Dark, calling it "a group where they just talk about banging all over their children's furniture."
It spiraled into TONS of responses and the birth of "NuggetTok" – a ton of Nugget-based content on TikTok.
The poster was comparing Nugget in general to a cult and she's not entirely wrong! People who are obsessed are OBSESSED! Hence the birth of Nugget After Dark!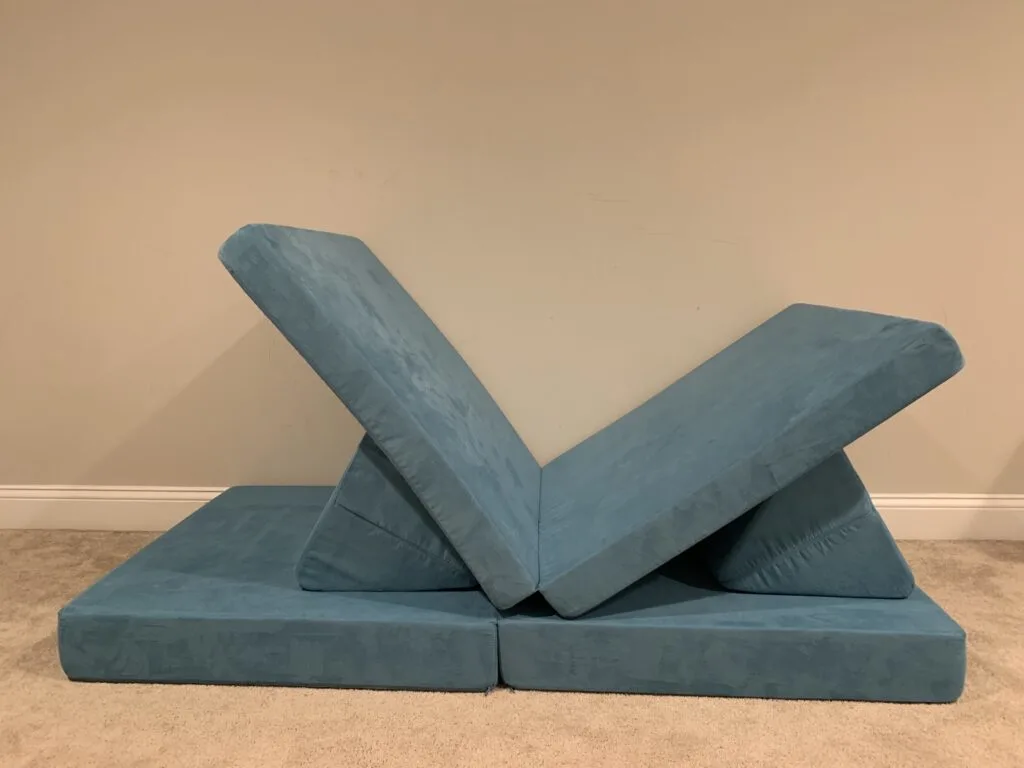 Nugget After Dark: The Parody
It's also become popular on the Nugget facebook parenting groups to post pictures of yourself doing something lame on the Nugget at night and say something like "my version of Nugget after dark."
This could be napping, folding laundry, or a cute pet sleeping on the couch.
This is much more relatable to me, but go-you to those moms in the group!
So, what do you think of Nugget After Dark?