Deciding between a pikler triangle and a pikler arch? Let's talk through the differences – from someone who has both!
Shopping for a BIG toy for your kids? You might be considering wooden climbing structures!
The most popular of those climbers are piklers. Piklers usually consist of a triangle, a ramp, or an arch rocker.
Let's talk about these two and which might be right for you!
Pikler Triangle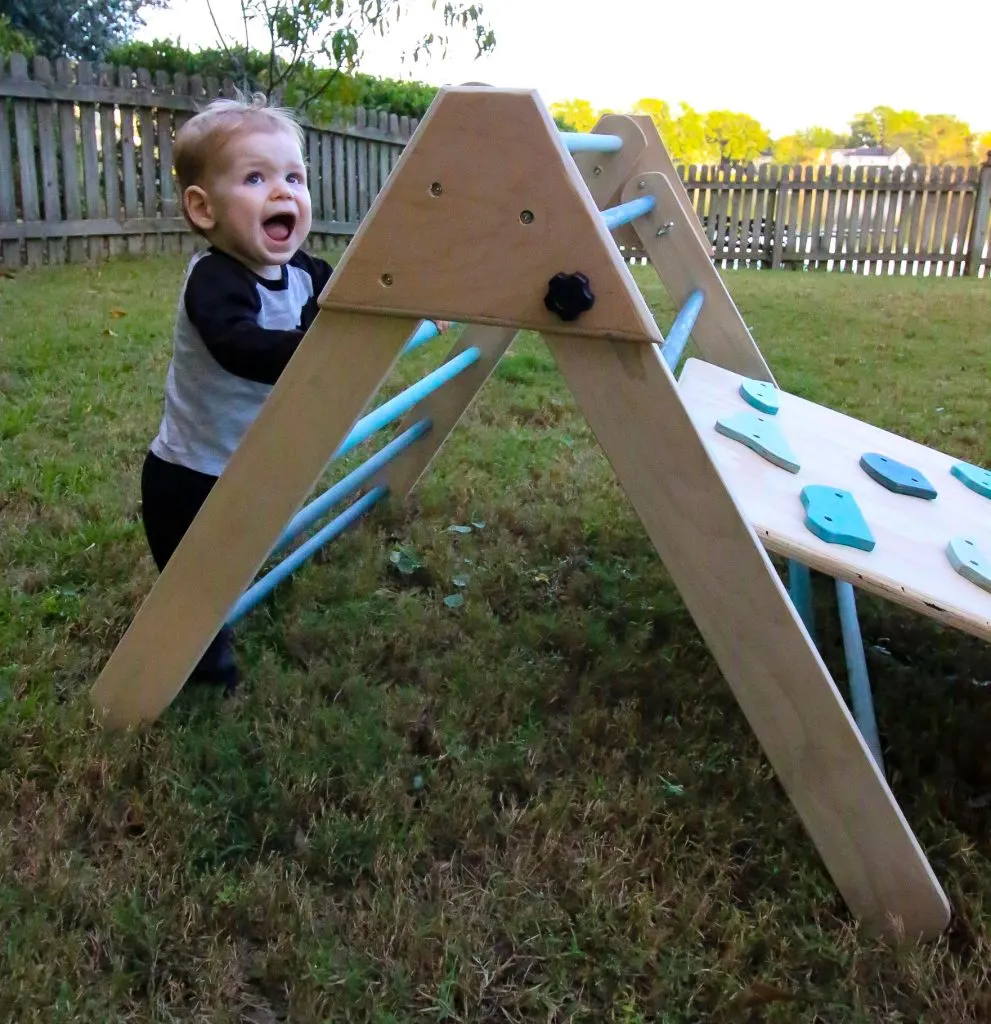 A traditional Pikler triangle is a large wood triangle with slatted, ladder sides. It might fold or it it might be set in it's shape. It can have a base to be a true triangle or just be shaped like an upside down V.
Pros
Pikler triangles are great climbing ladders for kids and can be paired with a climbing ramp and slide or climbing wall for lots of open ended play.
These are the most traditional Piklers. They are easiest to find, easiest to build, and are therefore usually the cheapest option.
Cons
If the triangle does not fold, it takes up a ton of floor space. Even if they fold, they don't put away easy.
The dowels are very expensive to buy and that makes the triangles expensive to build or buy already made.
Dowels have a lower weight limit and will bend and potentially snap if used by a big kid or adult.
Shopping for a Pikler triangle? We recommend the Piccalio brand! Check out our full Piccalio Pikler Triangle review!
Pikler Arch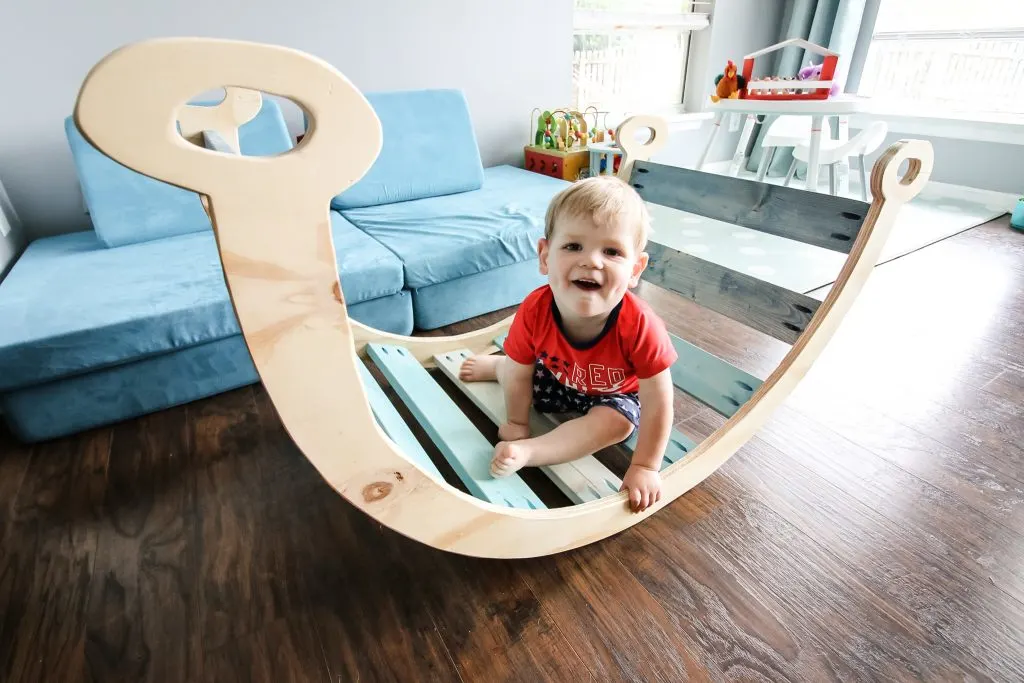 Climbing arches are half circle or arch shaped instead of triangles. They are almost like wooden climbing bridges!
Arches can be flipped upside down and used as a rocker.
Pros
These arches are EXTREMELY sturdy. So sturdy that adults can sit on them without issue.
Flipping them upside down they make a really fun rocker.
Put a blanket over them and they are a very roomy cave for a toddler (or cat).
Cons
They are extremely bulky and hard to store if you don't have a big space.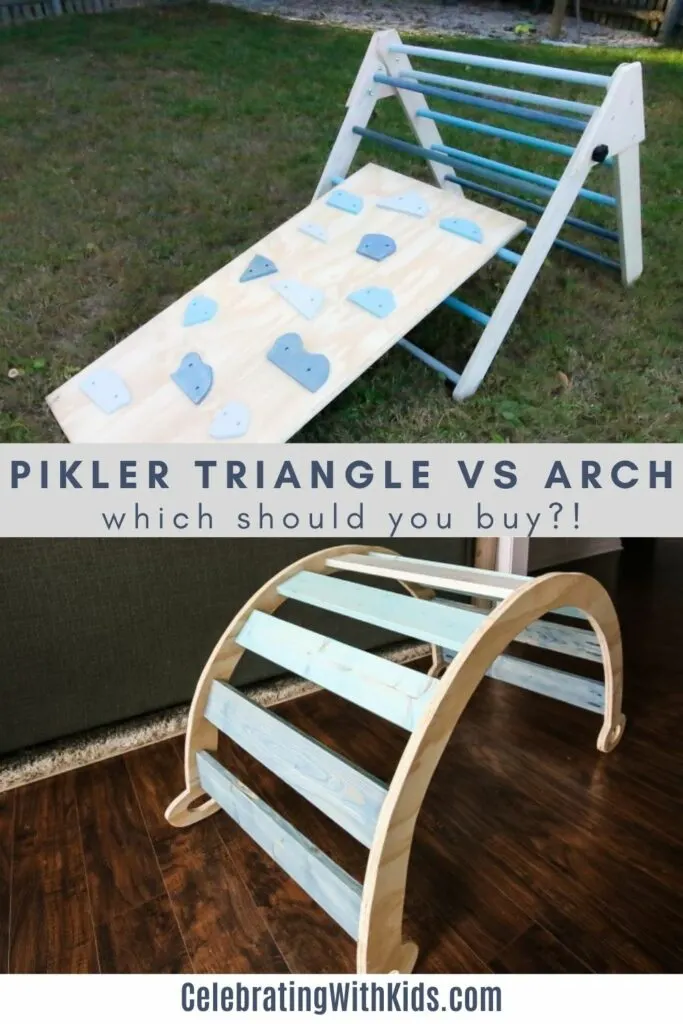 Pikler triangle vs arch: which should you buy?!
My pick might surprise you – if you can only have one, I'd get the rocking arch! It works for all ages and is multi purpose. I think it's a much better value and a more fun toy!
Have tons of space? I suggest a multi-set with both a climbing triangle AND arch. We love the Goodevas Climbing Set 4in1 which has a triangle, arch, ramp/slide, and rope ladder!