Considering getting a Pikler triangle but not sure if it's right for your kids? Let's talk about what age a pikler triangle is good for!
Pikler triangles are a super popular toy or gift for small toddlers and kids. But, they are expensive!
If you are considering investing in one, you might be wondering how much use you will really get out of it.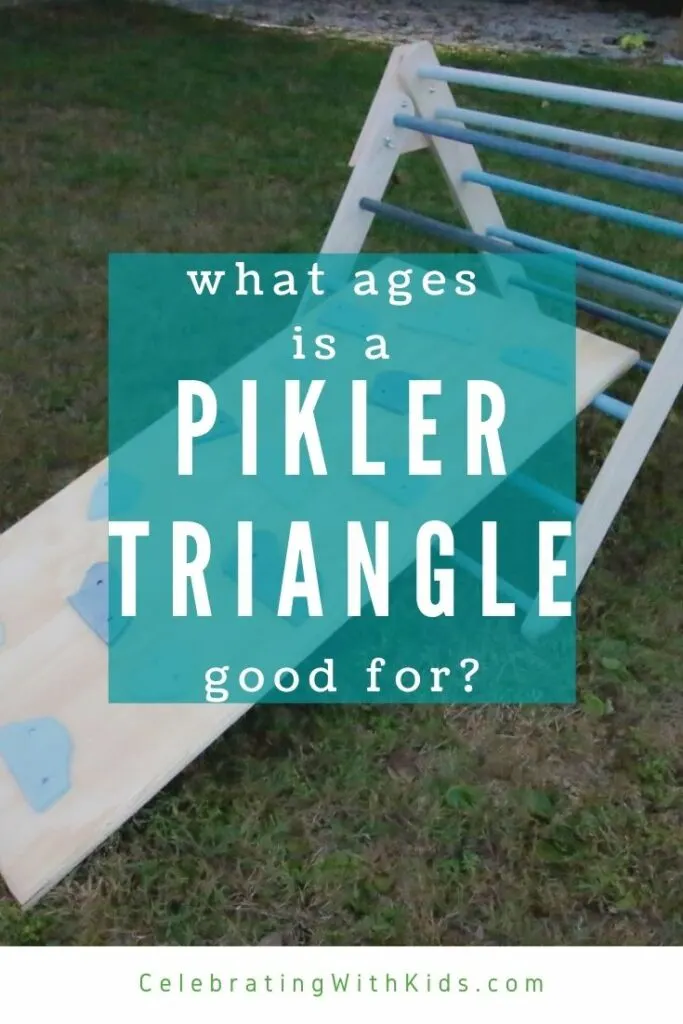 What age is a Pikler triangle good for?
Pikler triangles are designed for kids age 6 months to 4 years.
We built our Pikler triangle for our first child's first birthday. I will say that he didn't really have interest in it and definitely didn't climb above the first rung on his own!
He really started to show interest in it after he was about 18 months old.
As far as a max age goes, it's really more of a weight limit than anything else. The dowel rungs will bend and can snap under too much weight.
If you purchase your climbing triangle, pay special attention to their specific weight limits.
My friend's kindergartener climbed on ours and the dowels bent so much I had to ask him to get off I was afraid it was going to snap!
Also, older, larger kids are more likely to be bored with it. Consider an indoor jungle gym instead!