Considering buying or building a Pikler Triangle? Let's talk about them and see why they are such an incredibly popular kid's toy!
One of the things that I get the most questions about in our playroom is our pikler set up! We have a pikler triangle and ramp and wooden climbing arch combination.
These are traditional Montessori wooden toys that have grown extremely popular in recent years.
What is a Pikler Triangle?
A Pikler Triangle is a wooden climbing triangle climber designed for babies and toddlers to climb up and over like a triangular ladder.
There are actually four types of Pikler triangles for you to consider!
What are the benefits of a Pikler triangle?
Pikler triangles help to encourage babies and toddlers to climb in a safe environment. They help encourage kids to develop their gross motor skills. Read my full list of Pikler triangle benefits!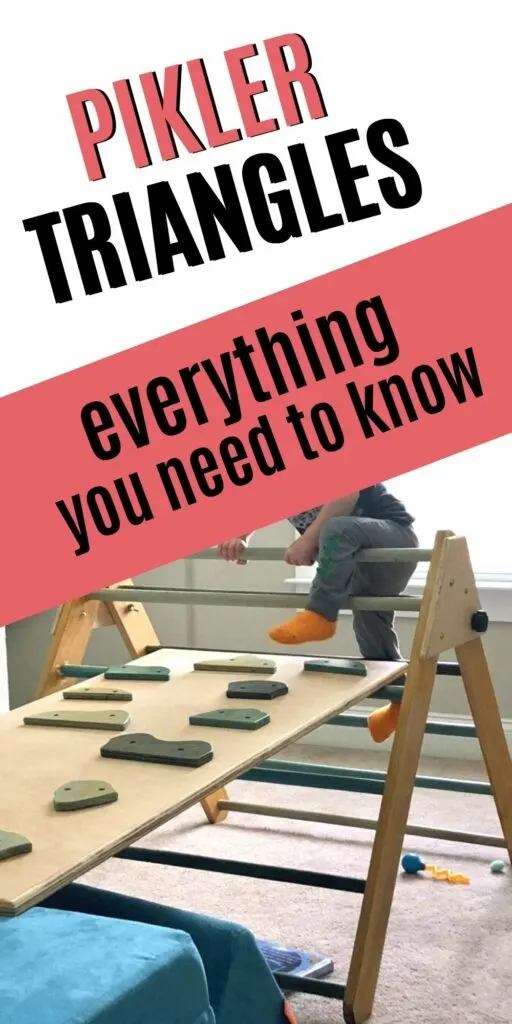 Is a Pikler Triangle safe?
Pikler triangles are designed to give your child a safe place to climb.
The truth is that babies and toddlers want to start climbing around 10 months old. They will climb the couch or the coffee table or whatever they can find.
Having a designated baby climbing triangle is a way to set up a safe climbing environment. You can add a play mat or soft rug underneath and always supervise them when using it.
Injuries could happen, but I have found saying "we don't climb on the dog, climb on your triangle" works well especially after 18 months old.
You can read all about Pikler triangle safety here!
Where can I buy a Pikler triangle?
The most popular pikler triangle seems to be the Wiwiurka toys version. They have great, high quality climbing toys. Lily and River is another popular brand for climbing furniture.
We personally recommend the Piccalio brand! Check out our full Piccalio Pikler Triangle review!
If you want a larger set, check out the Goodevas Climbing Set 4in1 which includes a climbing triangle, arch, ramp, and rope ladder! It's huge but awesome!
There are also lots of options on Etsy. Be sure to read reviews!
My best tip for getting a great pikler triangle is to build your own or reach out to a local woodworker to build one!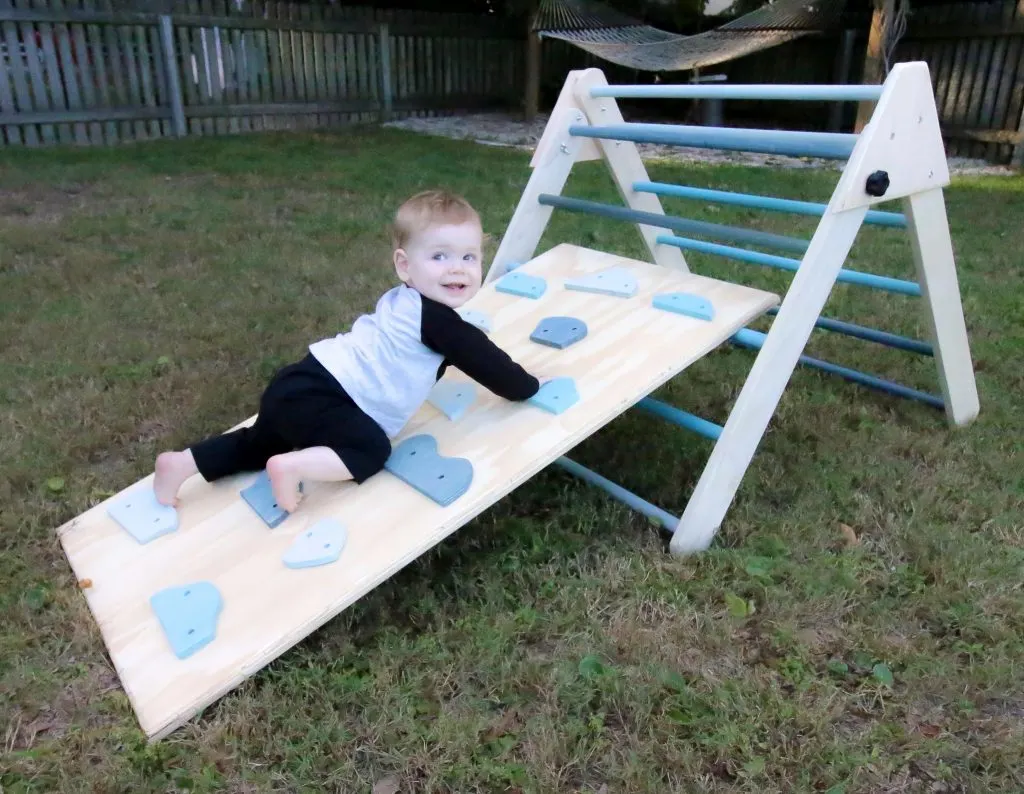 What to look out for when buying a Pikler triangle
There are a few things to look out for with pikler triangles.
First, look at the height. Taller triangles – 32″ or taller – are better for bigger kids.
Then, look at dowel diameter. Thicker dowels can hold heavier kids.
Consider if it folds. Folding triangles are best if you will need to put the triangle pikler away when not in use.
Decide if you want a painted or natural wood pikler.
Finally, be careful shopping on Etsy. Some of the pikler toys for sale look cheap, but ship from far away and have shipping costs higher than the cost of the build. Be wary of anything that seems too good to be true.
Pikler triangle vs Climbing triangle
If you see something listed as a Climbing Triangle, have no fear. The term Pikler Triangle is trademarked and therefore limited in who can use it. Climbing triangle is the generic term.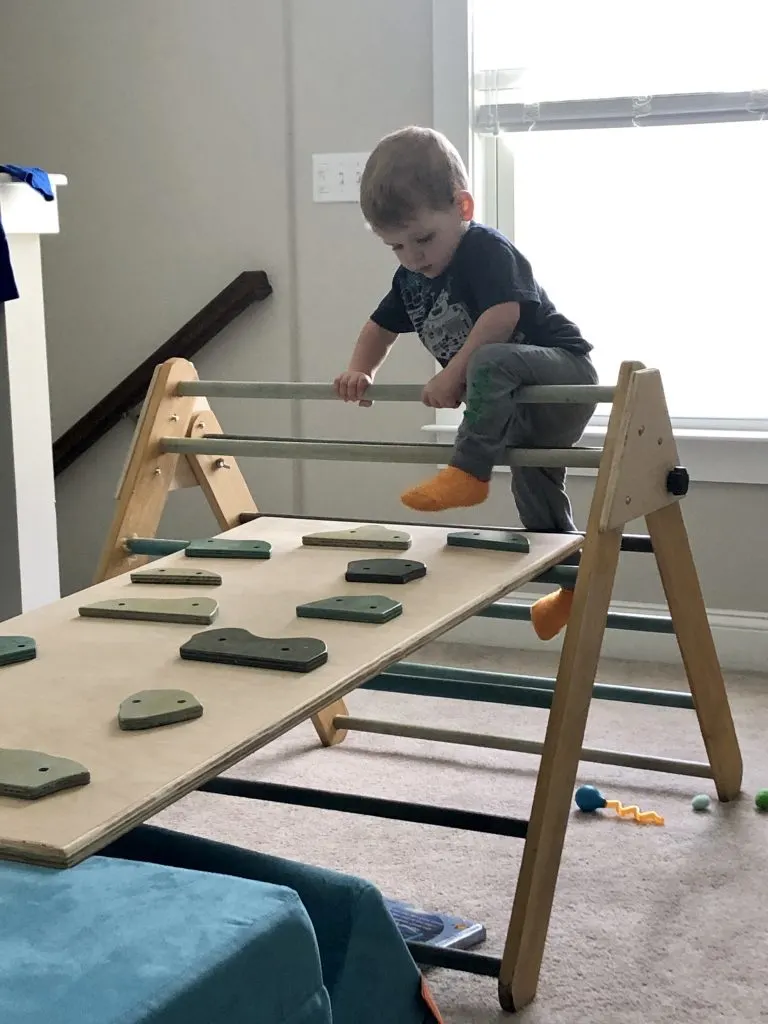 How can I build a Pikler triangle?
Building a Pikler Triangle is easy to do and you really just need a special drill bit to do it. It's easy for parents or grandparents to build!
you will need a forstner bit and to reinforce everything with wood glue.
We built our pikler triangle + climbing arch. Here are the pikler triangle plans and here are the pikler arch plans.
What age is a Pikler triangle best for?
It is said that pikler triangles work for ages 6 months to 6 years. But, let's get real.
We built my son his piklers when he turned 1 for his birthday. He didn't touch them until he was about 18 months old.
My friend's 5 year old tried to climb on them and was too heavy – the bard were bending under his weight.
For this reason, I think the ideal pikler triangle age is 2-3 years old.
Why are Pikler triangles so expensive?
Pikler climbers are expensive because wood is expensive. The pikler ladder is made of dowels, and dowels are even more expensive than regular wood.
If you want to get a cheaper deal, you can look into local woodworkers to see if they can build one for you. This will save on shipping, which is expensive for such a large item!
Is a Pikler triangle worth the investment?
If you have the money to spend and the space to keep a montessori pikler triangle, it is definitely worth the cost. However, if the cost is a hardship for you, skip it. It's not a necessity. Check out my favorite pikler triangle alternatives.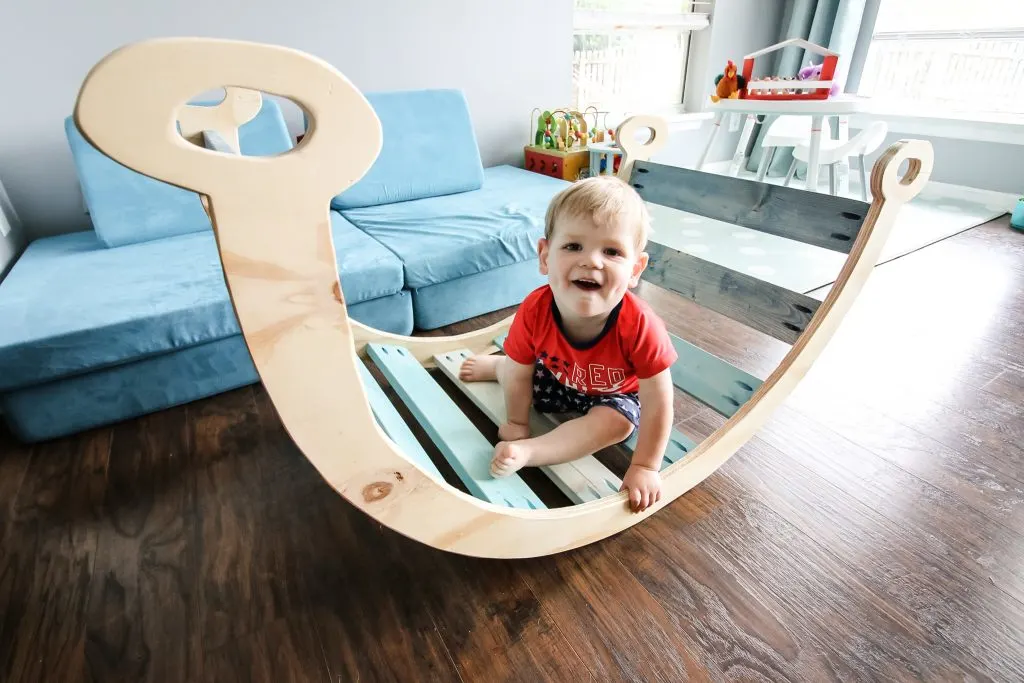 Pikler triangle vs Climbing Arch
The pikler climbing arch is a great alternative to the pikler triangle montessori toy. Because it's made with slats and not dowels, it can support a lot more weight and is great for bigger kids.
Plus, it can be flipped upside down and used as a rocker.
My son likes to throw a blanket over top and use it as a cave for his stuffed animals!
Honestly, if I was just picking one, I'd get the climbing arch over the pikler triangle. It just can't fold so it's much bigger to store.
Pikler triangle alternatives
Pikler triangle not right for you? Here are my 10 favorite pikler triangle alternatives – for big kids, small budgets, and small homes!
You can see my comparison of the Pikler triangle vs a Nugget here!
Do you have any more questions about pikler triangles?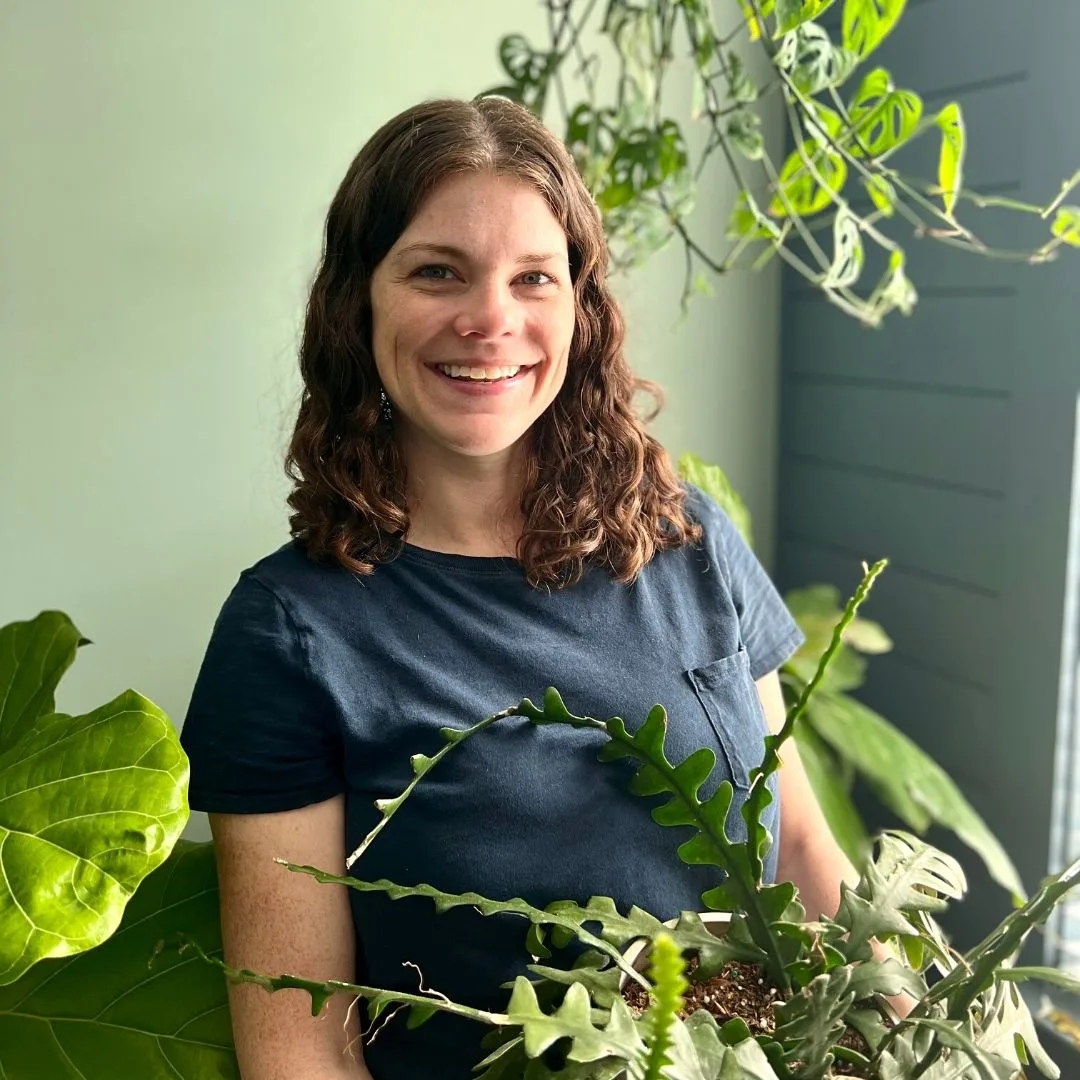 Hey there, I'm Morgan, the creative mind behind CelebratingWithKids.com! As a parent of two lively little ones, I've made it my mission to turn ordinary days into extraordinary adventures, sharing playful activities, thoughtful toy reviews, and delightful printables to help families celebrate every moment together. 🎉👨‍👩‍👧‍👦🎈