Considering a pikler triangle for your toddler or preschooler? There are a few different types! Let's talk about the differences!
Pikler triangles are a super popular climbing toy for toddlers and preschoolers. Pikler triangles have a ton of benefits including giving kids a safe place to climb and building gross motor skills.
Here are all of my favorite climbing toys for toddlers!
But, there is actually more than one choice when it comes to climbing triangles. And, no, I don't mean brand. I mean that there are a few different types of pikler triangles!
Let's talk about each and what they are good for!
Here are the best pikler triangle alternatives!
Sizes of pikler triangles
Pikler triangles come in small, medium, and large sizes.
It's really important that you get the right size to correspond to the age of your kids.
Babies as young as six months old can climb a pikler triangle.
But, the climber that entertains a baby won't entertain a four year old – and it might not be strong enough to support their weight.
Similarly, a baby won't be able to climb a super tall or steep triangle meant for older kids!
Pikler triangle accessories
Pikler triangles can be paired with:
ramps
climbing walls
slides
These are add ons available with most pikler triangle companies and can give your kid lots more options for play!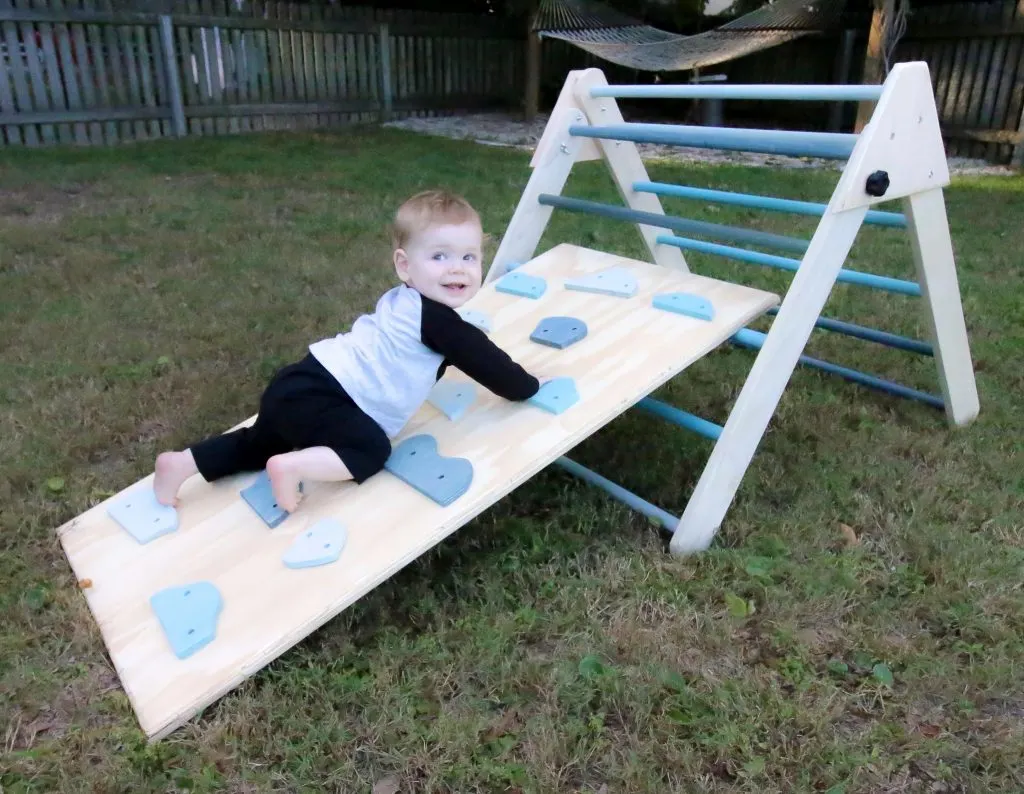 Types of Pikler Triangles
Traditional climbing triangle
A traditional Pikler triangle is a big, wooden triangle that does not fold in any way. It can have a base to be a true triangle or just be shaped like an upside down V.
Pikler triangles are great climbing ladders for kids and can be paired with a climbing ramp and slide or climbing wall for lots of open ended play.
These are the most traditional Piklers. They are easiest to find, easiest to build, and are therefore usually the cheapest option.
The biggest downside is that they just can't fold up to store or put away. Ours is folding and we honestly never fold it, so consider whether you really will or not before spending the extra cash!
Foldable climbing triangle
Folding pikler triangles have a pin mechanism – basically a bolt on either side – that allow you to unscrew it and fold the side in.
They don't fold quite flat but they do fold quite a bit smaller for storage.
These triangles are slightly harder to build, but it's very doable. Here are the plans that we used.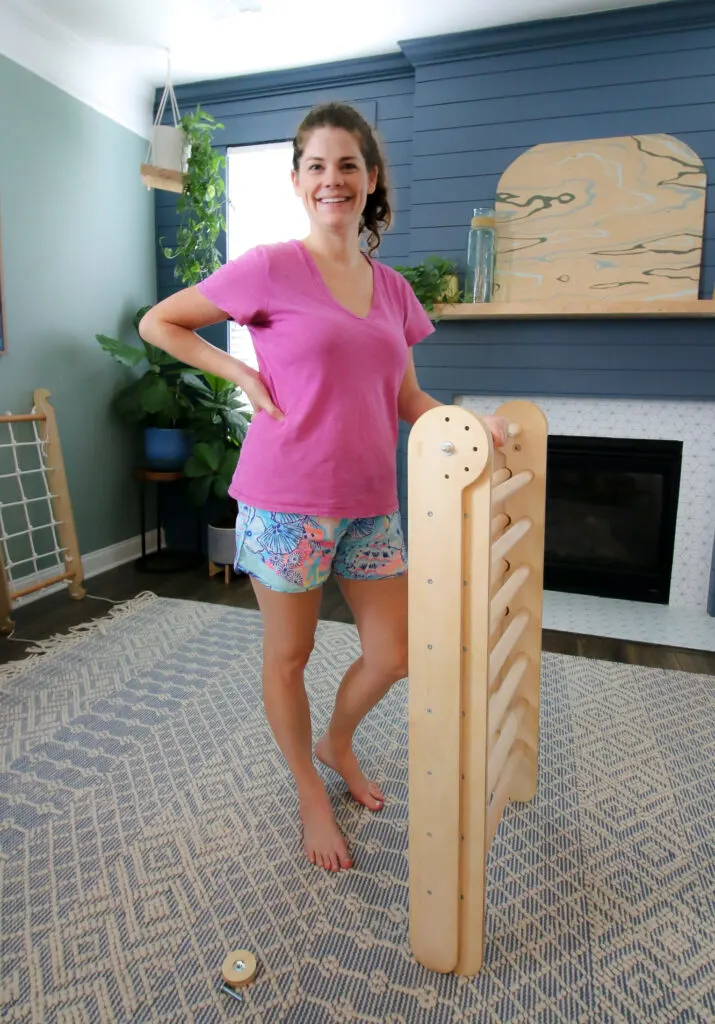 Transformable climbing triangle
Instead of being triangular, transformable pikler climbing triangles are more house shaped. They adjust and lock into place at various angles.
These are great because they can be adjusted to be at steeper or more shallow angles, depending on the age or bravery level of your kids.
It also folds so that it can be relatively flat for storage.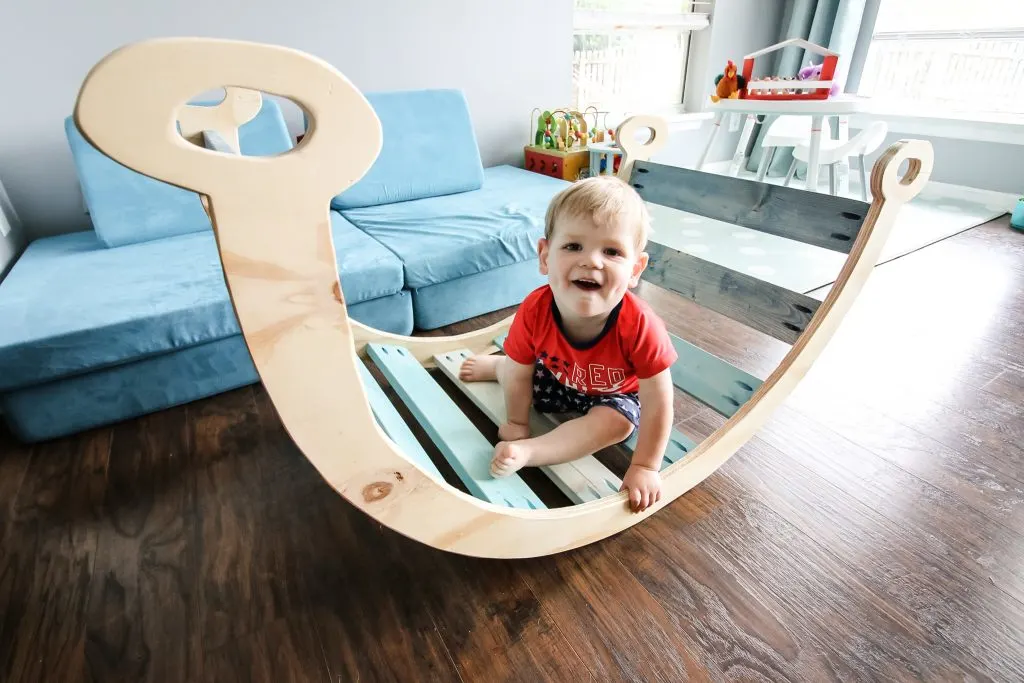 Climbing arch
Climbing arches are half circle or arch shaped instead of triangles. They are almost like wooden climbing bridges!
They are extremely bulky and hard to store. But, they can be climbed or flipped upside down and used as a rocker.
I'll let you in on a secret – we love our arch more than our triangle! It's soooo sturdy and more fun to climb, honestly!
Any questions about the difference pikler triangle models?