Thinking of buying a Nugget kids couch but concerned about the weight limit? Let's talk about the weight limit for the Nugget!
Nuggets are a super awesome indoor climbing toy for kids, but they are a pricey toy!
If you are buying a Nugget for an older kid – or adults! – you might be concerned about the weight limit and damaging or squishing the Nuggets.
Here's my article on what ages the Nugget is good for!
The Nugget was actually invented by UNC Chapel Hill college students with the intent of it being dorm room furniture. So, it's designed to hold the weight of full grown college kids!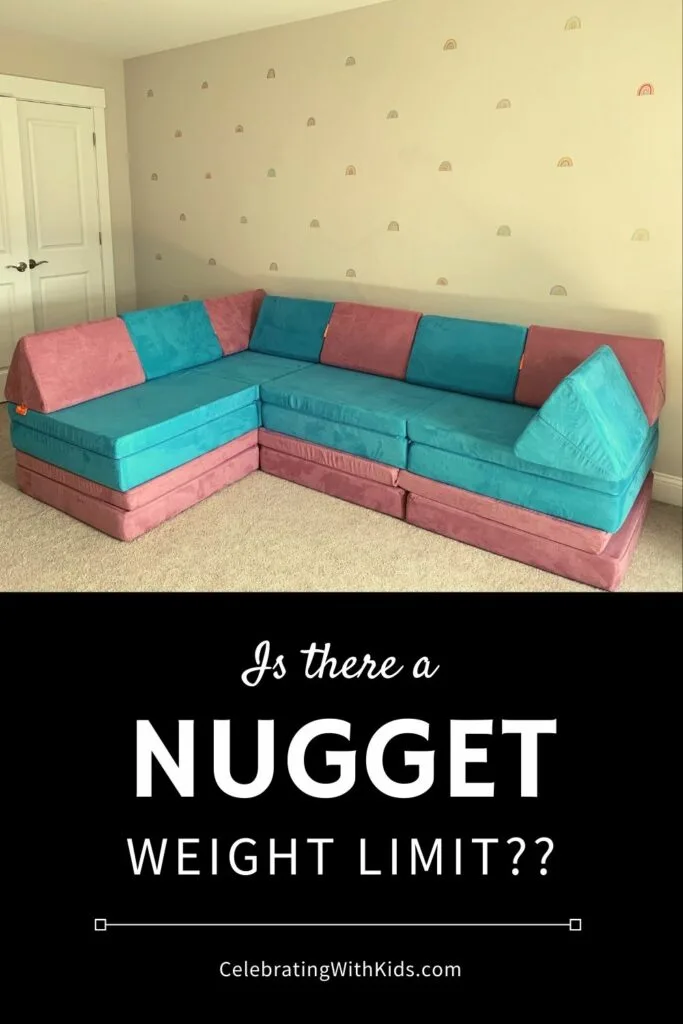 Is there a weight limit for the Nugget?
No, there is no weight limit on the Nugget! The pieces of foam will squash under your weight, but it will expand back into place as soon as you get off of it!
I will say, a lot of Nugget builds have weight limits. Many of the configurations aren't that stable and those definitely won't hold heavier kids or adults.
If you want a super sturdy build that will hold any weight (our whole family of 4 sits on top at once!) I suggest the stair build!