If you are trying to get your kids into the Christmas spirit, start with their food! Here are a ton of Santa themed snacks to make for kids!
I'm so excited for my kids' Christmas this year. They are 1 and 3 years old and for the first time I feel like they are both cognizant and REALLY EXCITED for Christmas.
One thing that I am doing to foster that sense of excitement is to turn December into a whole month of fun holiday activities.
An easy way to do that is my festiv-izing their snacks! There are tons of Christmas snacks to make the season feel a little more special.
Healthy Christmas Treat ideas
Looking for healthy Christmas snack ideas for kids? Instead of basing snacks around cookies and candies, try using:
Babybel cheese (wrap to look like santa)
Fruit (kebabs or cups)
Bananas
Pancakes (fun shapes with cookie cutters)
Fruit cups (decorate to look like santa, reindeer, snowman, etc)
Cheese and crackers (cookie cutter cheese into Christmas shapes)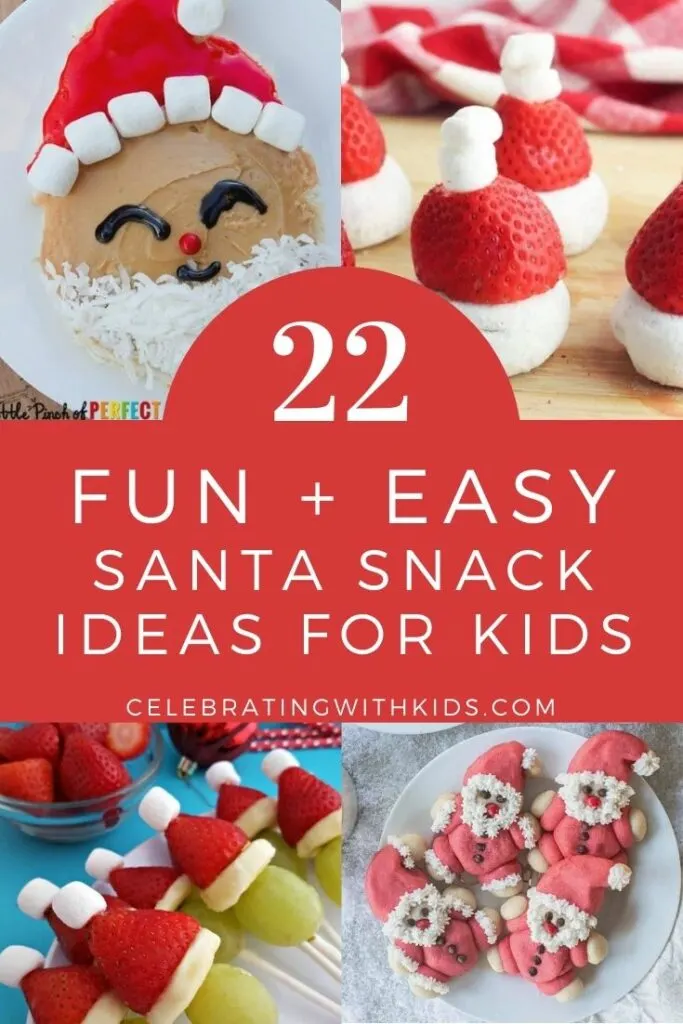 Kids Christmas party food
There's LOTS of cute Christmas party food that kids will love!
Fun & Easy Santa Snacks for Kids
Looking for the perfect Christmas snacks to make for kids?! Here are a ton of SANTA themed Christmas snack ideas!
What's your favorite Christmas themed snack to make?!