Want to set your Nugget comfort kid's couch up like a Christmas tree? Here's how to do it and some great decorating ideas!
Nuggets are a super popular Christmas gift for toddlers and kids. Whether you are trying to surprise your kids with the Nugget as a gift or just want to make your Nugget more festive for the holiday season, the Nugget Christmas tree is a great build!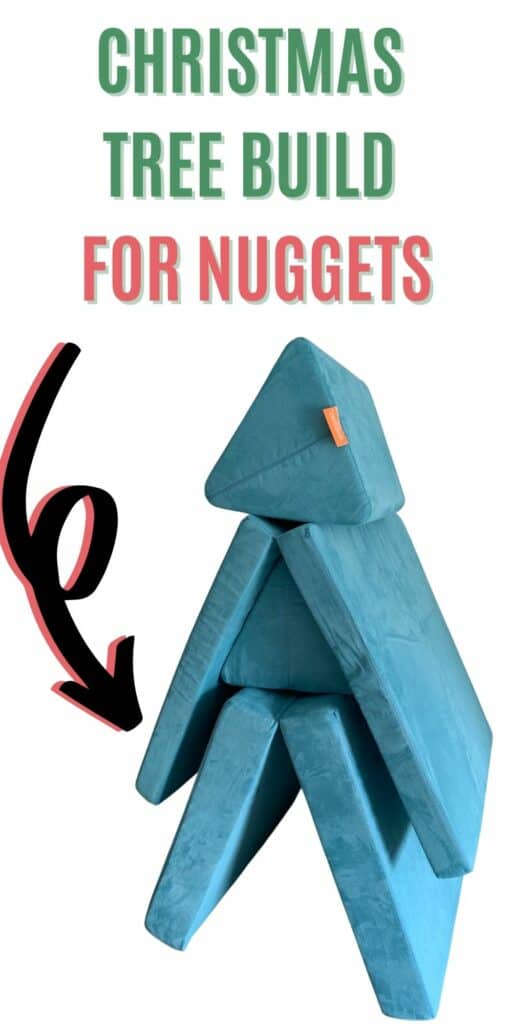 How to make a Nugget Christmas tree
This is a great 1 nugget configuration idea! See more single Nugget configuration ideas.
Make your thick triangle in a tent position.
Place a triangle on top, laying horizontal.
Put the thin triangle as a tent over top.
Top with a horizontal triangle.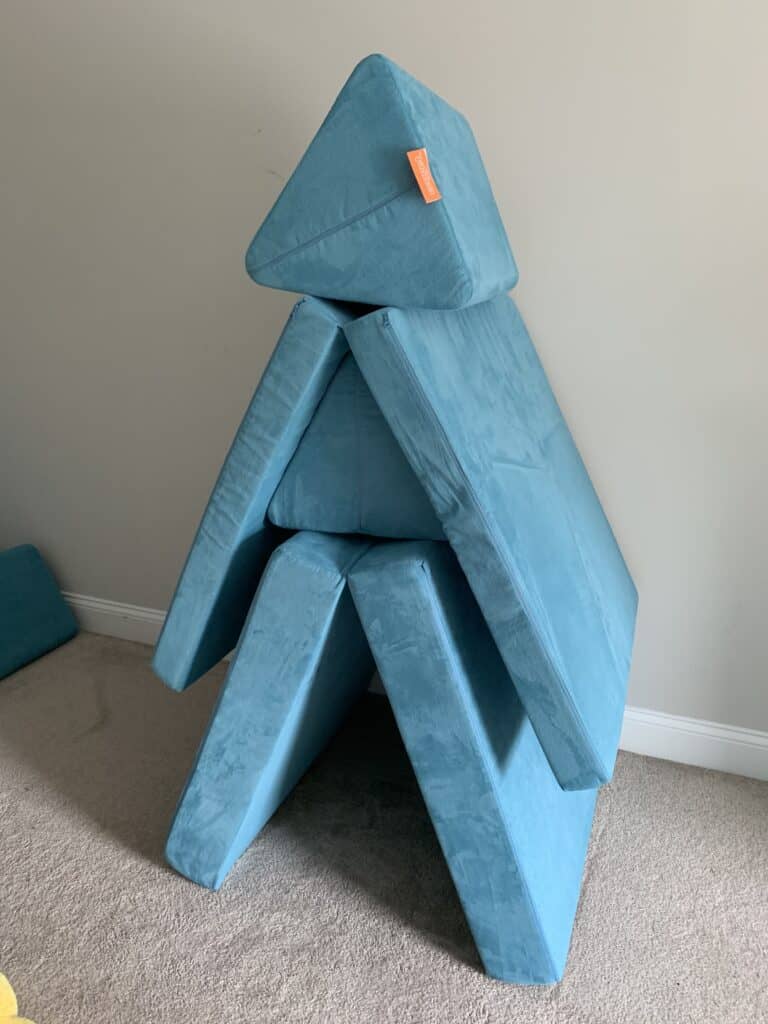 Nugget Christmas tree decoration ideas
Want to decorate your Nugget tree? Here are some ideas: