Gifting your kids a Nugget for Christmas? Here are the best Nugget couch Christmas set up ideas!
The Nugget is an AWESOME gift to give your kids for Christmas.
However, wrapping it can be a bit puzzling.
If you are trying to figure out how to gift the Nugget to your kids, here are some ideas to get you started!
PS – how about printing out our free Nugget configuration ideas poster to go with the Nugget and get them going right away!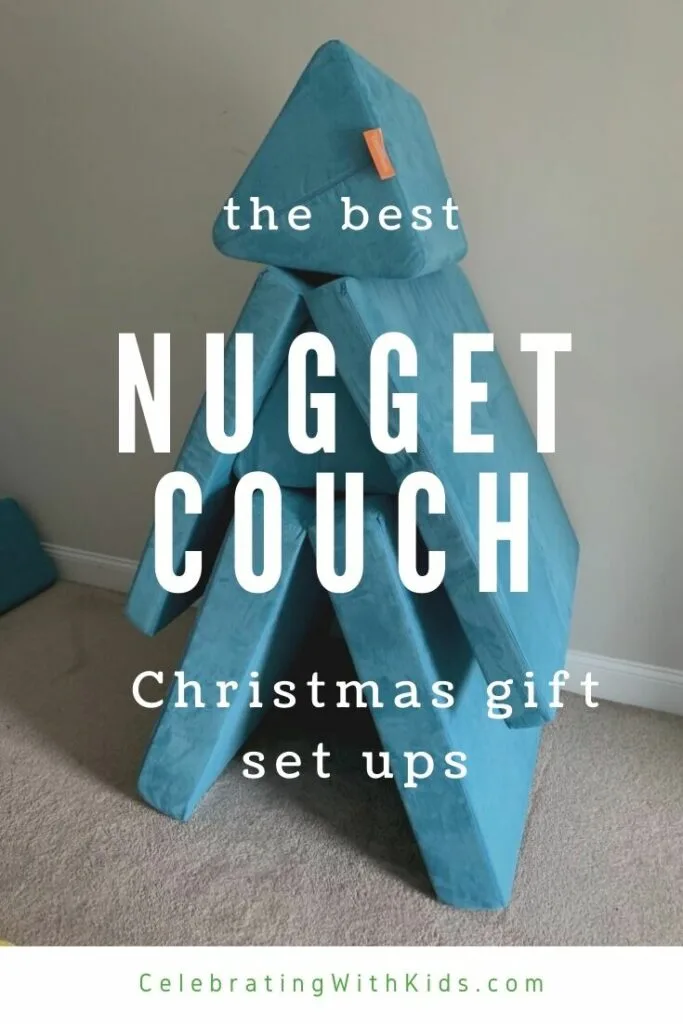 The BEST Nugget couch Christmas set ups
Wrap the box
The EASIEST thing to do is just wrap the box. There are a few problems with this though.
First, you are supposed to take it out of the box ASAP to inspect and let the foam decompress.
Secondly, the Nugget isn't that impressive straight out of the box. It looks sad and wrinkled. Nuggets take a while to fluff up!
Finally, if your kids don't know what the box is, they probably won't have a big reaction.
Wrap the individual pieces
A fun option is to wrap each of the 4 pieces. This would take a LOT of wrapping paper, and would be pretty clear under the tree what it is, but unwrapping is always more fun!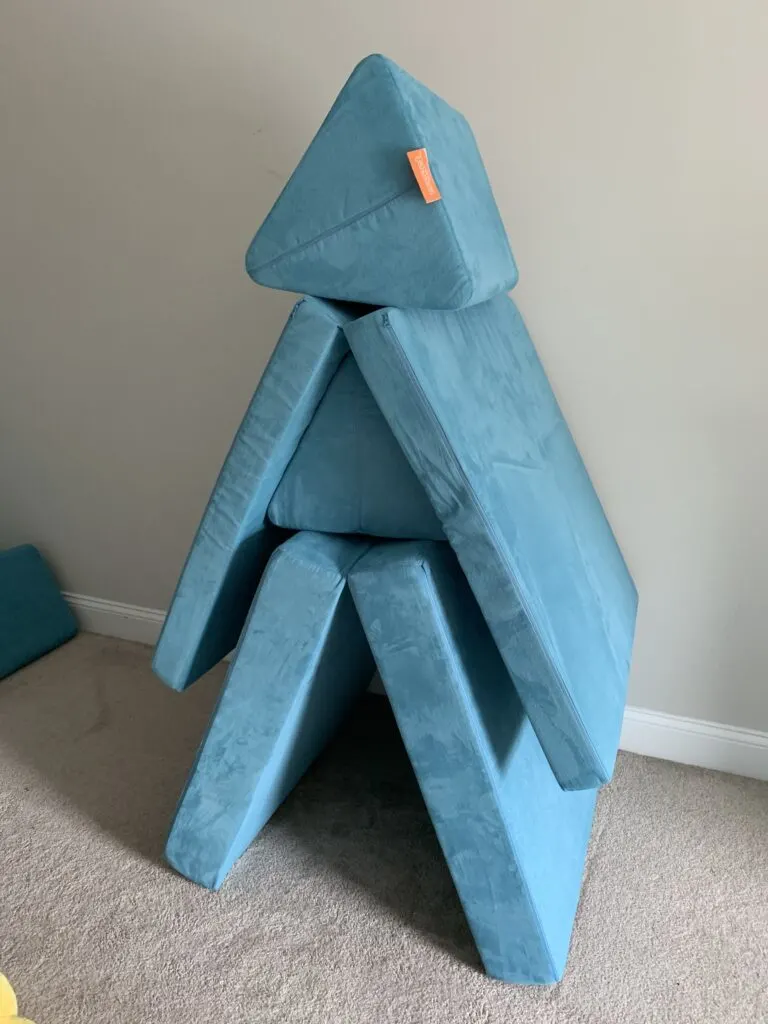 Set it up like a tree
Set it up in a Christmas tree shape, and set that next to the tree! Decorate with a star pillow or felt Christmas lights!
Here is my tutorial on how to do the Christmas tree Nugget build.
Set it up in a build
Set up any other build. This would be an "invitation to play" and excited kids will likely run down and jump and climb on it! This is my personal pick for the most fun way to present a Nugget on Christmas!
Here are a TON of one Nugget build ideas!