Want to order your kids a Nugget as a Christmas gift but not sure when to order? Let's talk about it!
Nuggets are a super popular Christmas gift – duh! They are the perfect "big gift" to give your kids.
But, with shipping wait times and the foam needing to come out of the box, it can be hard to figure out when to order.
Let's talk about it!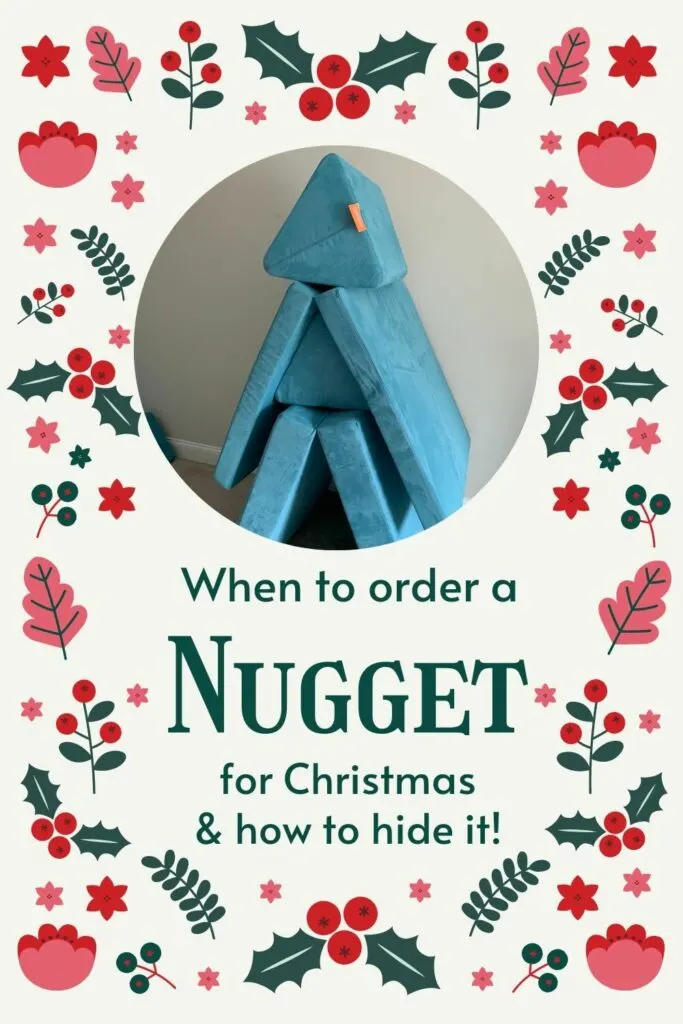 When should I order a Nugget for Christmas?
There are a few things to take into consideration when deciding when to order your Nugget gift:
You obviously need it here before December 24th
You want to get the color that you want
You don't want the foam to be damaged or break the warranty
You don't want it here too early because it's huge and hard to hide
In the past, Nugget ship times have grown tremendously at Christmas. Duh, its a popular shopping time.
Current shipping times are 2-3 weeks, but I would expect them to climb as we get closer to the holidays.
I would order a nugget 6-8 weeks before Christmas.
If it shipped in 3 weeks, you'd have it at the beginning of December.
If it took closer to 6-8…. you'd be cutting it close.
But, remember – colors might retire or sell out. If you are set on a certain color, you might want to order sooner.
Also, they could release a new color before Christmas! We never know 🙂
What do I do with a Nugget before gifting it?
You should take a Nugget out of the packaging as soon as possible when you get it. I've left mine in the box twice for 14 days and they've been fine – but that's when the warranty maxes out.
If you have a friend or family member who would hide them for you, that would be best.
They can go flat under a bed or in the back of a closet, they just need to be out of the box and plastic.
Here's my tips for storing a Nugget.
You can also put it in a twin sized mattress protector if you really want to hide it!