Wondering if a Sam's Club Member's Mark Explorer Sofa will fit in a Nugget cover? Let's talk about the ins and outs!
Nuggets are super popular modular kid's couches and toys – read our full Nugget review!
Sam's Club has their own branded version – read our Sam's Club Member's Mark Explorer Sofa vs Nugget comparison.
These foam kid's couches are very similar but not exactly the same.
Sam's couches are cheaper than Nuggets, but Nuggets have covers in more colors.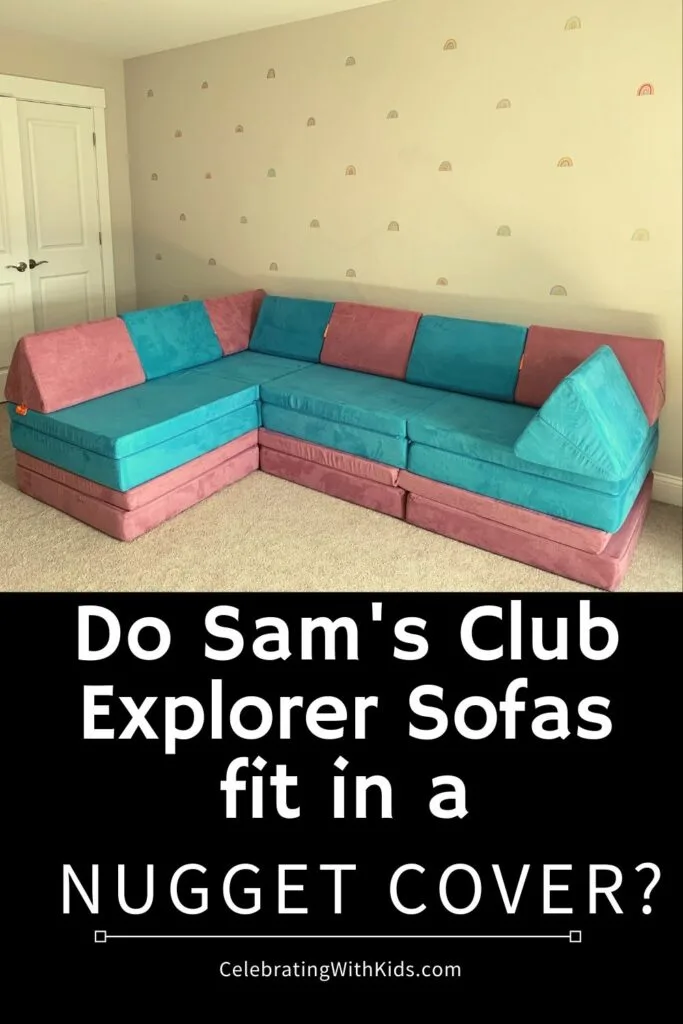 Do Sam's Club Explorer Kids Sofas fit in Nugget Covers?
YES, you can fit a Sam's Explorer kid's couch in a Nugget cover. The rectangles fit perfectly.
The Sam's triangles are more pointy than the rounded Nugget ones, but they still fit the covers. Leave the Sam's original cover on the triangle under the Nugget cover for a tighter fit!