Trying to decide which Picasso tiles to order? Let's compare Picasso Tiles vs Mini Picasso Tiles magnetic tiles!
Shopping for magnetic tiles can be overwhelming. Even if you narrow it down to one brand – say, Picasso Tiles – there are still so many options!
Just before last Christmas I ordered my kids a few new sets of magnetic tiles as gifts. I wasn't paying too much attention to what I was ordering – just wanted to increase their collection so we could build some bigger builds.
Well, once they arrived, I realized that one of the sets of Picasso tiles that I ordered was actually the minis!
So, I thought I'd take a beat to compare regular vs mini Picasso tiles for you so you can see them side by side.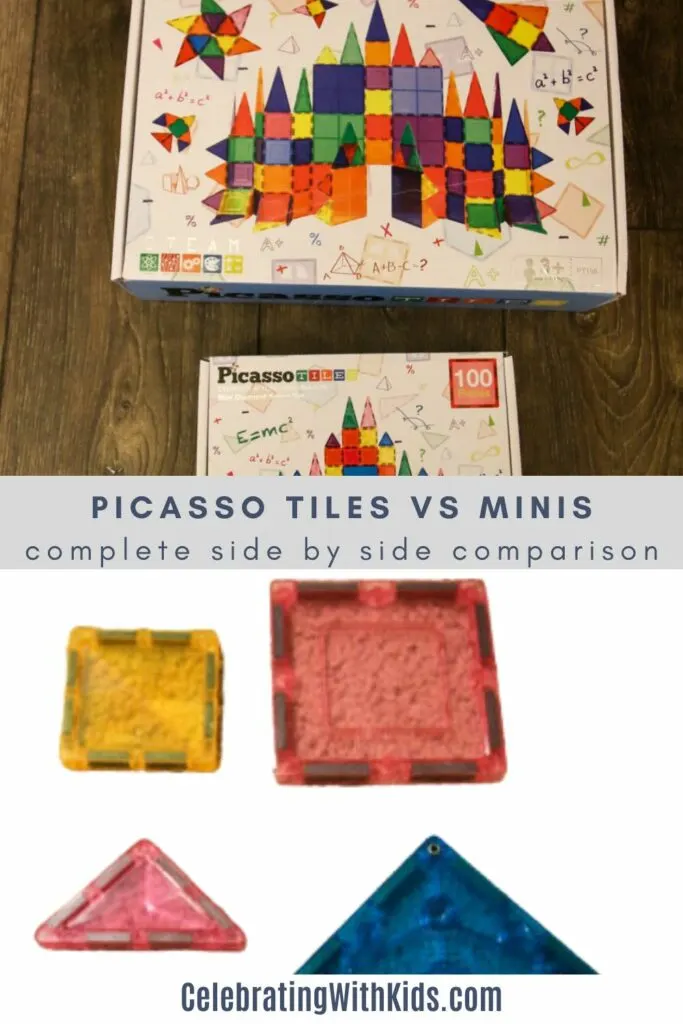 Picasso Tiles vs Mini Picasso Tiles
Picasso Tiles offer both a standard and a mini size.
The vast majority of their tiles are the standard size. The set that is mini is called Mini Diamonds and I've only seen them on Amazon and on their website.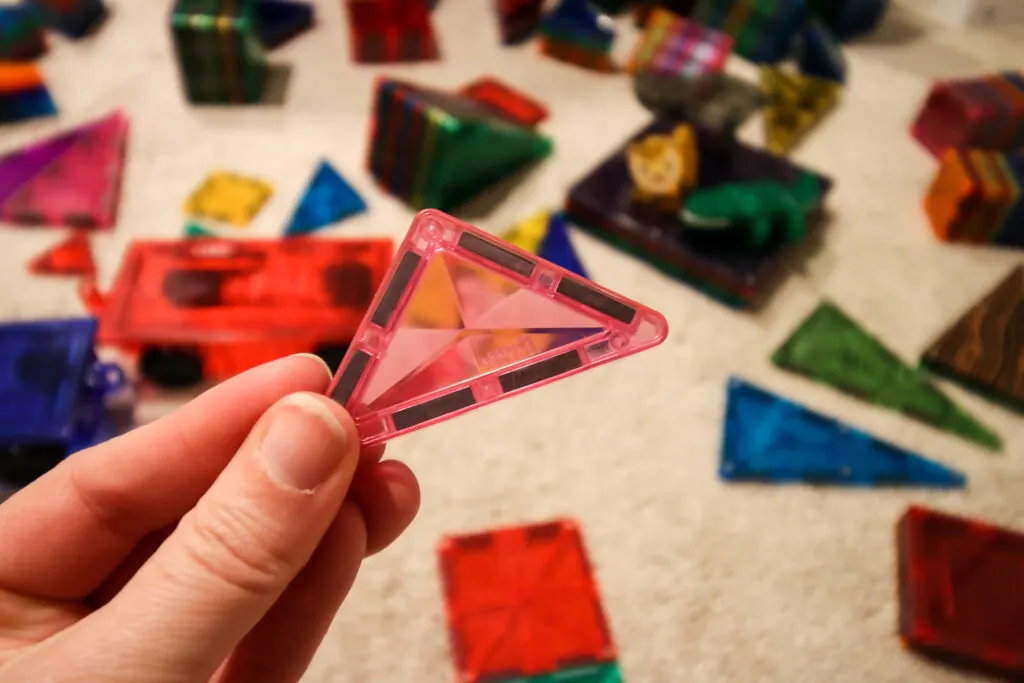 What is the size difference?
Mini Picasso Tiles are about 2 inches across. Standard Picasso tiles are about 3 inches across.
So, the size difference doesn't sound huge.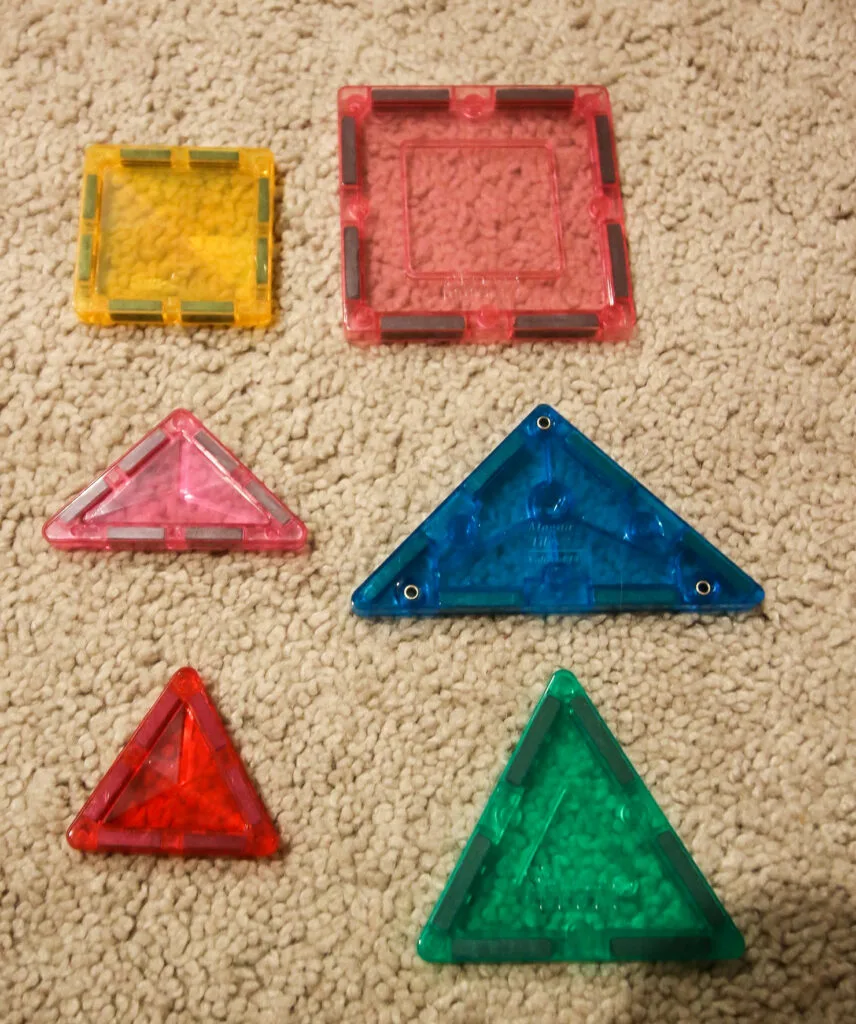 The main problem that we have had with the minis is that they just don't line up well with any larger tiles. Magnatiles or Picasso Tiles, the magnets don't line up easily. This makes for sloppy building.
I will say that a box of mini tiles takes up a lot less space than a box of full sized tiles!
What is the price difference?
A box of 100 standard tiles retails for $47.99.
A box of 100 mini diamond tiles retails for $35.99.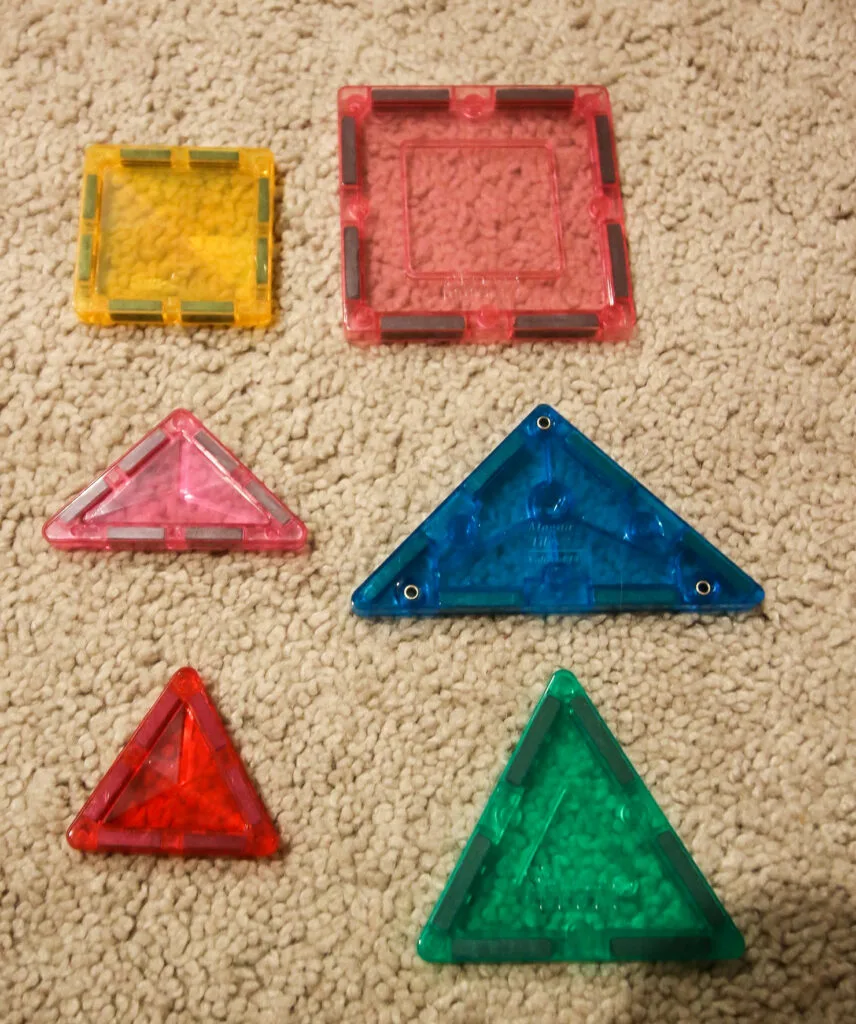 Should I buy mini Picasso Tiles?
Mini Picasso Tiles are great by themselves. However, if you have a lot of sets of standard sized tiles, you need to know that the minis don't line up and play well together.
However, if you want just a simple, small set, maybe for travel or on the go – the minis are great!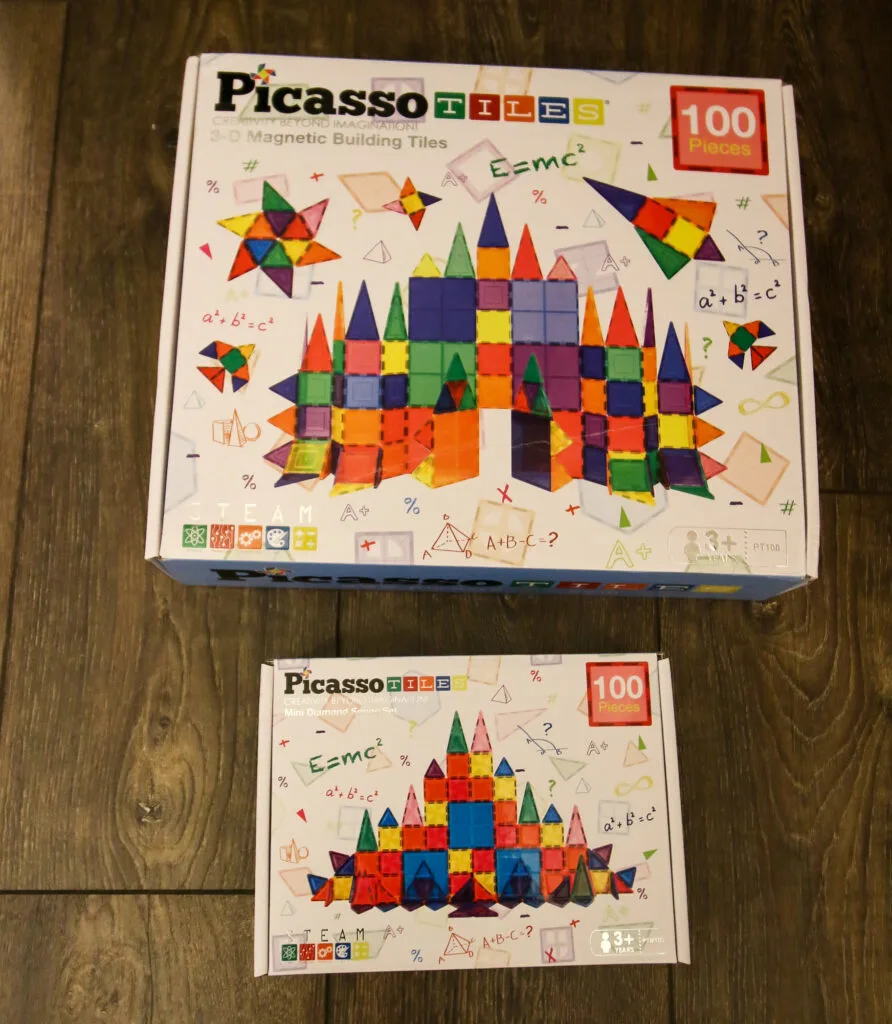 You can use coupon code "AFF20%OFF" to get 20% off your order on PicassoTiles.com any time!
Any questions about the differences between these two tile sets?