Thinking about getting magnetic tiles for your kids? Here's everything you need to know about the brands, care, and activity ideas using magnetic tiles!
Magnetic tiles are one of my favorite open ended toys for kids.
Playing with magnetic tiles can help younger kids learn colors and shapes. Older kids can learn basic engineering and building skills. They help with fine motor skills and critical thinking for all ages.
Plus, magnetic tiles are an excellent option for your kiddos independent playtime.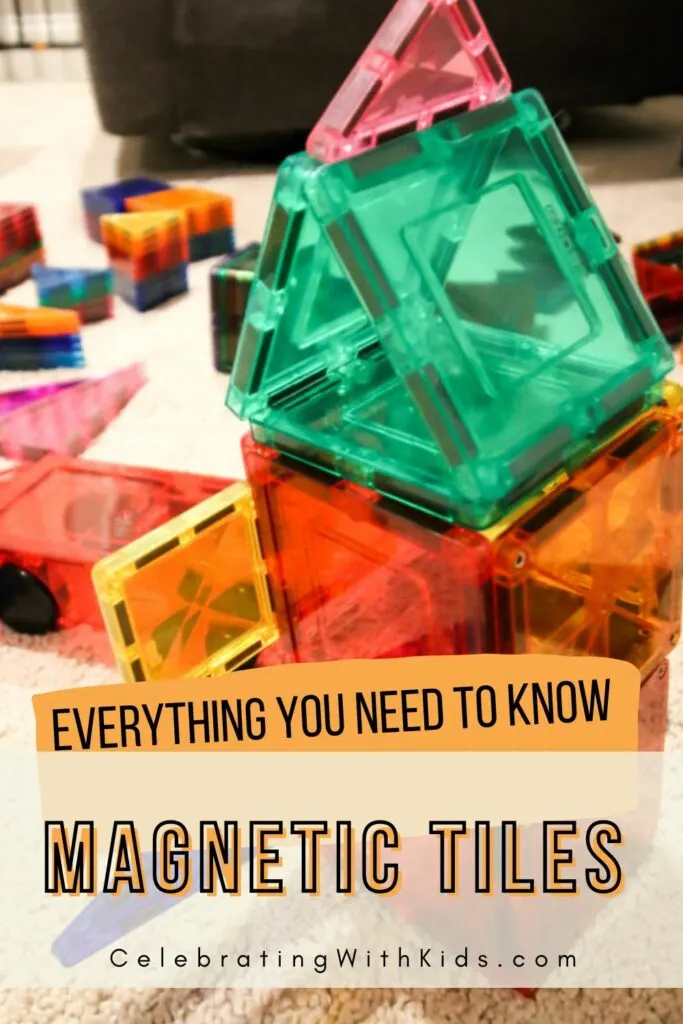 But, the truth about magnetic tiles is that they are a bit pricey and there are so many options, it can be overwhelming.
We have had magnetic tiles since my oldest was 6 months old and we play with them almost every day.
So, I have a lot of thoughts and things to say about magnetic tiles.
Let's get into it!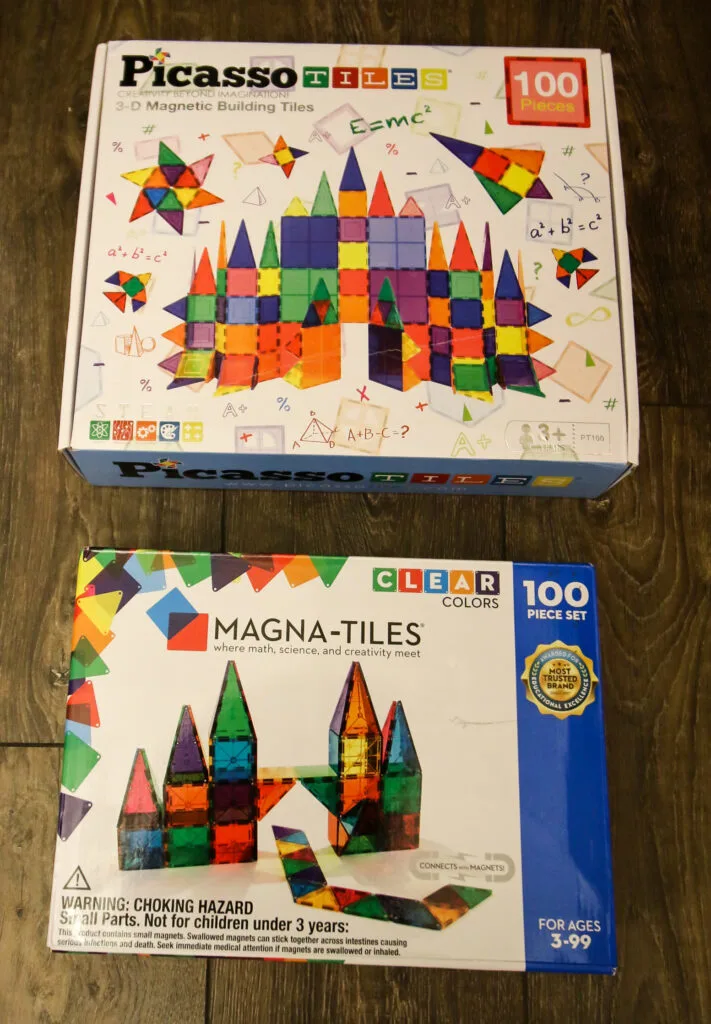 The best brands of Magnetic Tiles
I have compared many of the most popular brands of magnetic tiles to share my favorites!
Magnetic Tiles comparisons
Check out these side-by-side brand comparisons of magnetic tiles.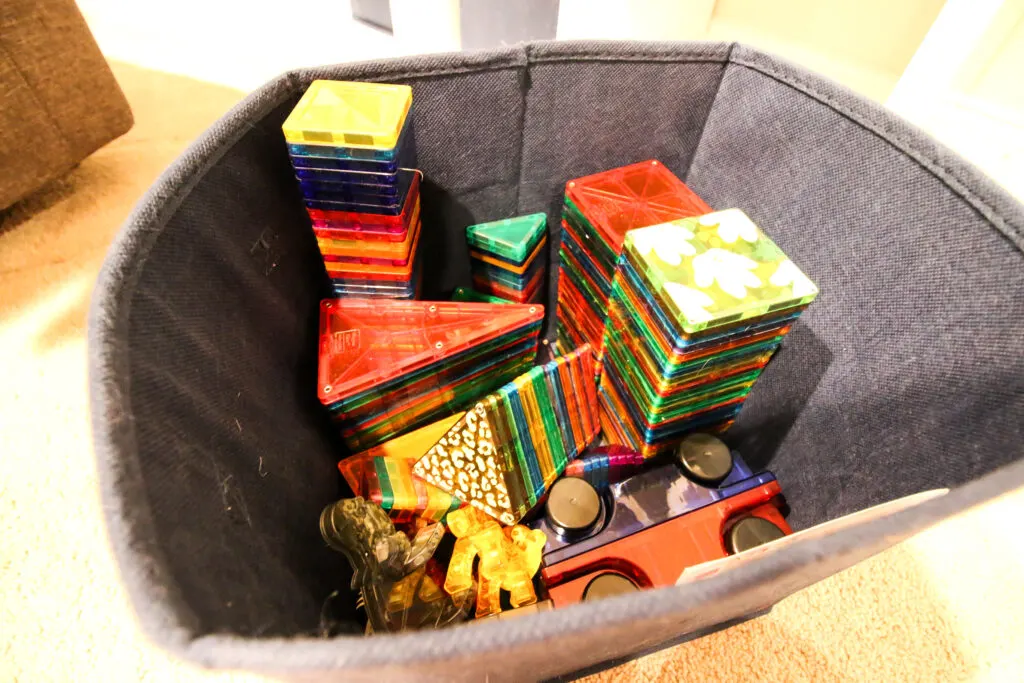 Caring for Magnetic Tiles
Here are some of my best tips for caring for Magnetic Tiles and keeping them in great shape!
Click here to download our FREE PDF Magnetic Tile Care guide!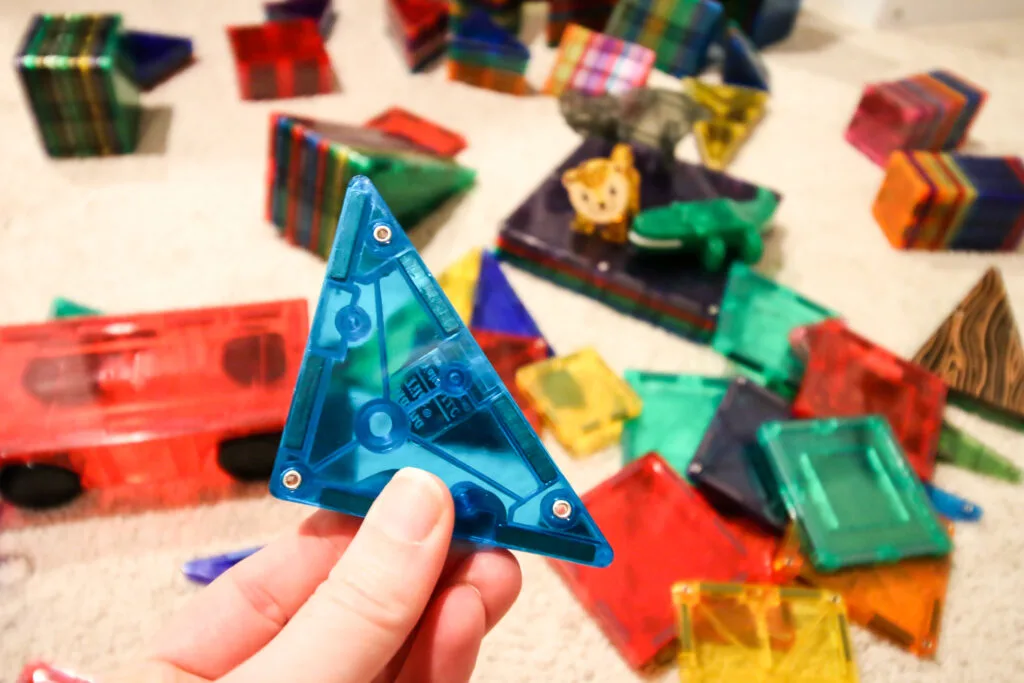 More Magnetic Tile topics
Have more questions about magnetic tiles? Here are some other popular articles!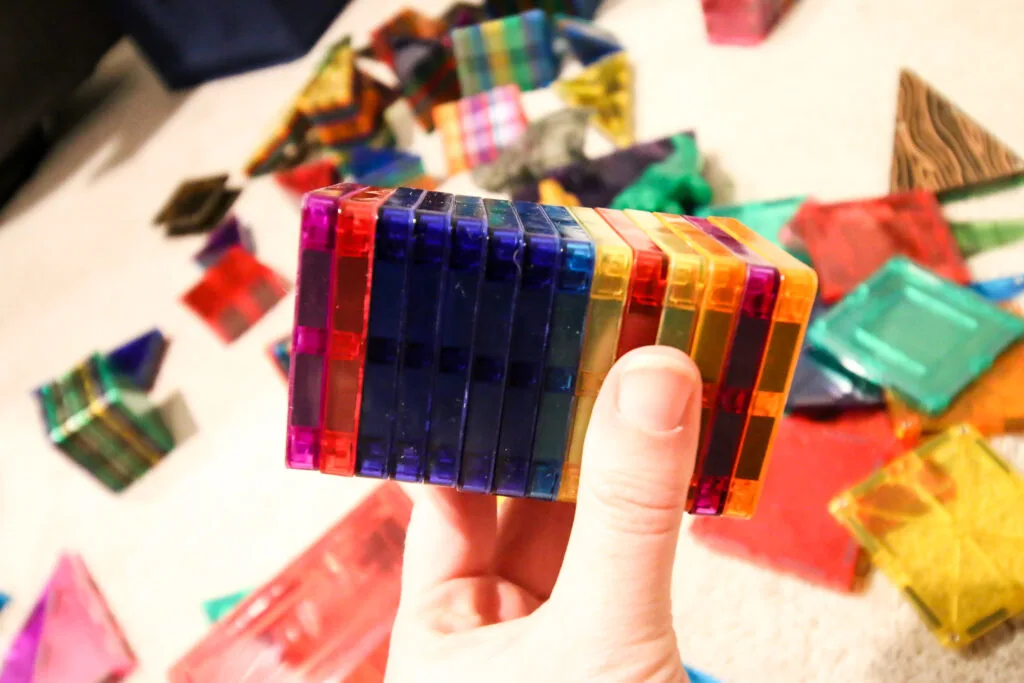 Shop Magnetic Tiles
Shop my favorite magnetic tiles:
Shop magnetic tile accessories:
Click here to download our FREE PDF Magnetic Tile Care guide!