Do your kids love their magnetic tiles? Or maybe not play with them enough?! Here are a TON of magnet tile ideas with activities to get your kids playing!
Magnetic tiles including Magna-tiles, Picasso tiles, and other brands, are super popular with toddlers and preschoolers.
These plastic blocks have magnets along the sides that let them easily stick together, so even small kids can build!
Why do kids love magnetic tiles?
Kids love to play with magnetic tiles because they are open ended and let their creativity soar!
Kids can use these magnetic building blocks to work on fine motor skills, problem solving, stem & science activities, and imaginative play.
They will have fun exploring magnets and grow confident in their building abilities. Before you know it they will be building elaborate magna tile creations!
What are the best brand of magnetic tiles?
Magna-tiles are the most popular, original name brand of magnetic tiles for kids. Picasso tiles are my pick for a high quality, budget friendly alternative.
Compare all of the brands of magnetic tiles here!
Are magnetic tiles worth the price?
Magnetic tiles are pricey. But, they have a lot of uses! If your kids use them every day, they can definitely be worth the cost.
If you have a set of tiles that aren't getting much use, you might be looking for ideas of cool things to make with magnetic tiles.
Of course, there are tones of things to build with magnetic tiles. But, today I am instead focusing on activities that you can do with them!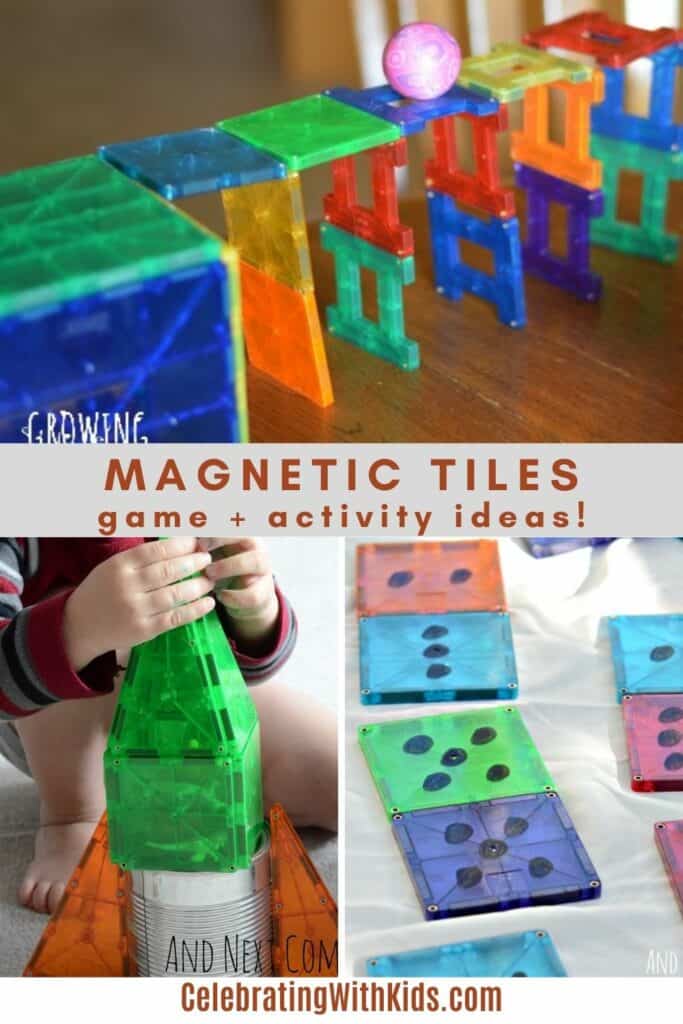 Here are some of my favorite magnetic activities for preschoolers!
Magnetic tile activities for kids
Here are some fun activities to do with magnetic tiles with your kids!
What are your favorite magnetic tile activities for kids?!
More about magnetic tiles