Shopping for magnetic tiles? Let's talk about if all magnetic tiles are compatible and how to combine sets the best way!
Magnetic tiles are awesome toys for open ended play with toddlers, preschoolers, and elementary aged kids.
While magnetic tiles are fun, having a larger number of tiles opens up a lot of possibilities for magnetic building.
There are many popular brands of magnetic tiles (see my magnetic tile brand comparison here!) and it makes sense to accumulate sets from a few different brands.
However, before you start buying magna tiles, picasso tiles, connetix tiles, and everything in between – take a moment to be sure that all of your magnetic tiles work together.
Let't chat about my favorite magnetic tiles for kids and if they are compatible with each other!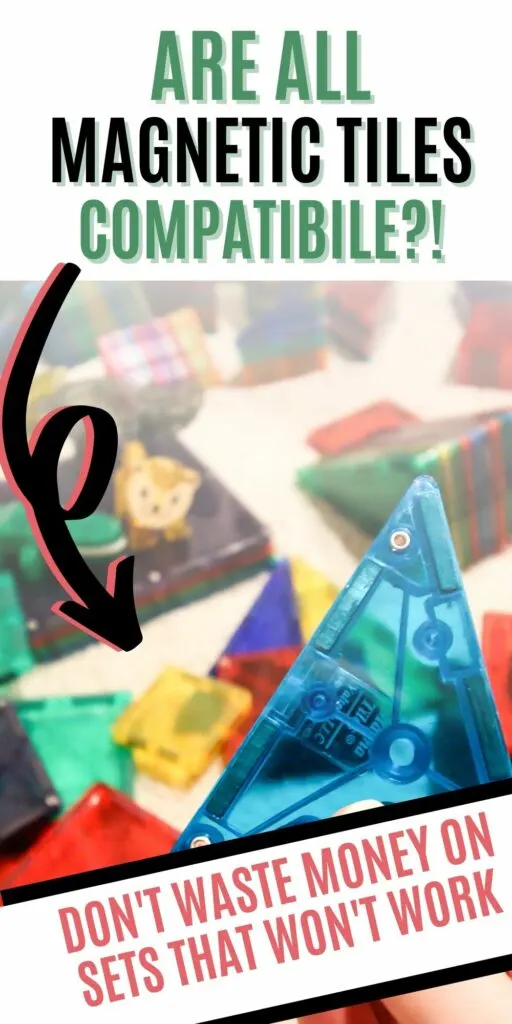 More about magnetic tiles
Are all magnetic tiles compatible?
No, not all magnetic tiles are compatible. But, most of the major brands are.
In general, the following brands of magnetic tiles are compatible with each other:
Magna tiles
Picasso tiles
Connetix
Playmags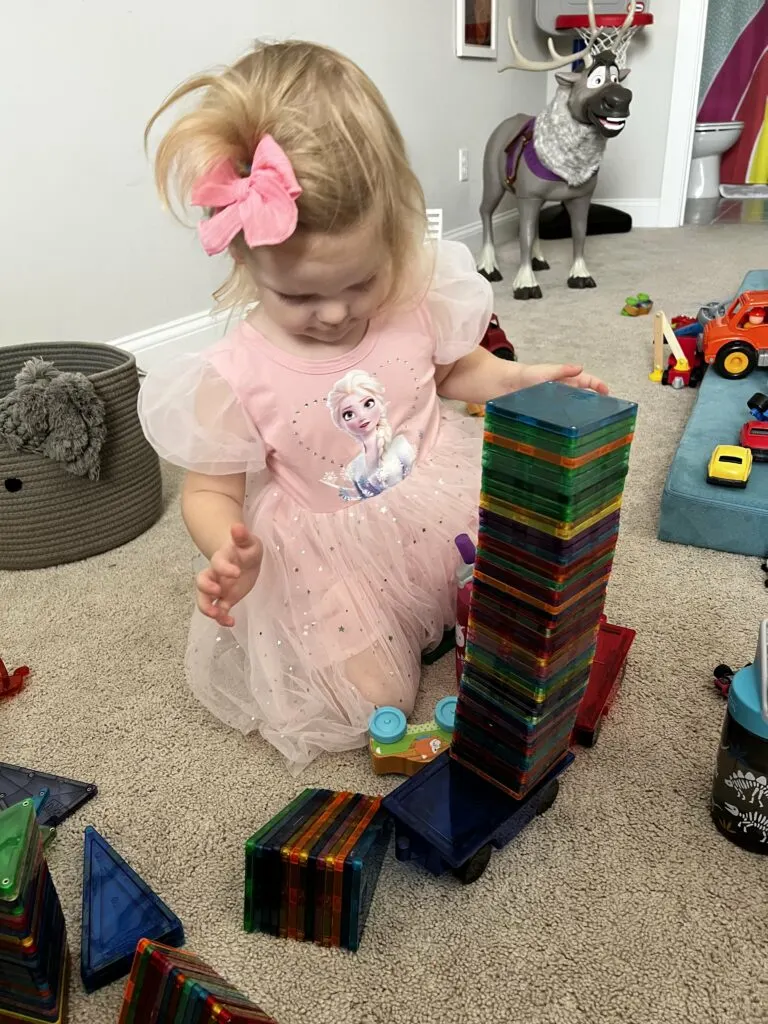 Here's what you want to pay attention to when shopping for magnetic tiles:
Tile size
Most of the major, high quality brands of magnetic tile sets include the same standard sized shapes. These, in general, work together.
I have, however, found that some of the "no name" brand sets that you'll find for example on amazon will be slightly smaller. This matters when trying to get magnets to line up and connect.
Also note that Picasso tiles at least sells a mini tiles set. I bought this on accident thinking it was just a great price, haha. The shapes are each smaller and therefore didn't line up.
They connected to the larger tiles, but just were not as easy to build with when combining the sets, if that makes sense.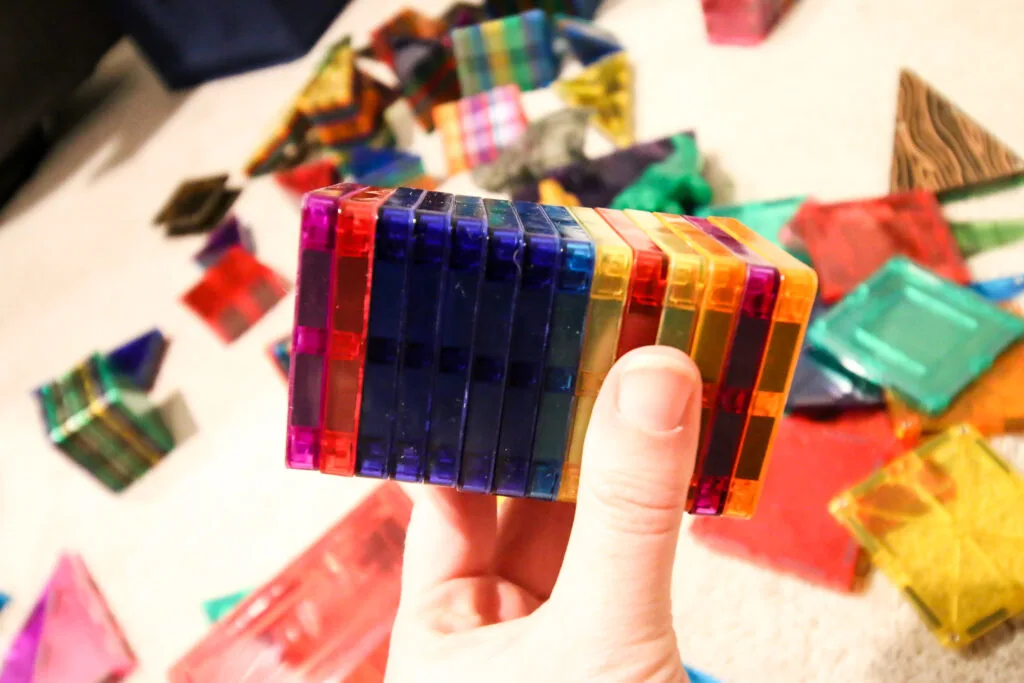 Magnet placement
The most important thing in getting magnetic tiles to connect and build together is that the magnet placement line up. I have seen 2 instances where this hasn't worked out.
First is on Magformers. Magformers has the magnets on the outer edge (the lip of each tile) while other tiles have them more on the face. They just don't line up.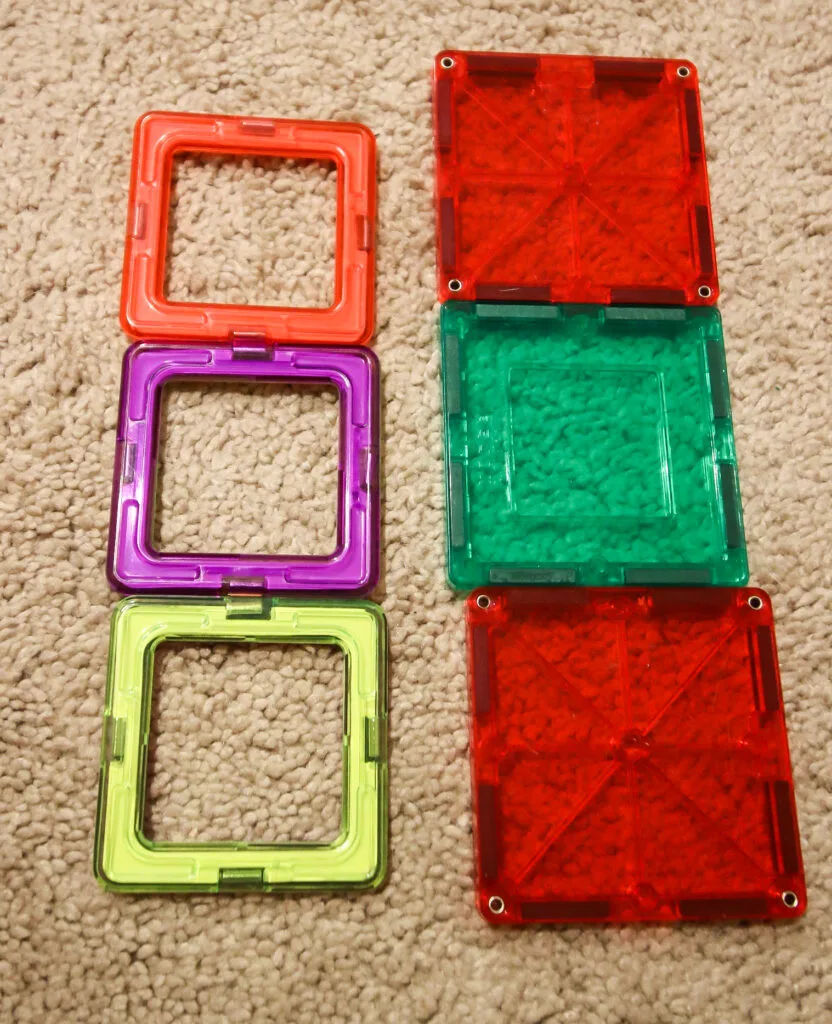 Secondly is with no-brand tiles from Amazon. The magnets were at different intervals along the tiles. If you got 1 magnet to connect, the next didn't line up. This was super frustrating for the kids.
So, while these other sets might be great options on their own, they aren't great if you want them to play with the magnetic tiles that you already have.
Any questions about magnetic tile compatibility?