Have a bunch of magnetic tiles and not sure how to best store them? Let's talk about all of the options to decide what's best for your home!
We love magnetic tiles! They are a great open ended toy for preschool aged kids. They help kids learn basic colors and shapes, discover engineering skills, and play independently.
However, these tiles are way more fun if you have a lot of them – like 100 or more!
So, that can lead to some problems with magna tile storage. Where the heck do you keep 100 small plastic tiles?!
It is so important to me that toy storage (except stuff out of rotation) be easy for my kids to get out, play with, and put away with out any help. Sure, I end up picking up after bedtime – but at least 75% of the time, I get their help with pickup!
Let's talk about the best magnetic tile storage ideas – that are kid-friendly, too!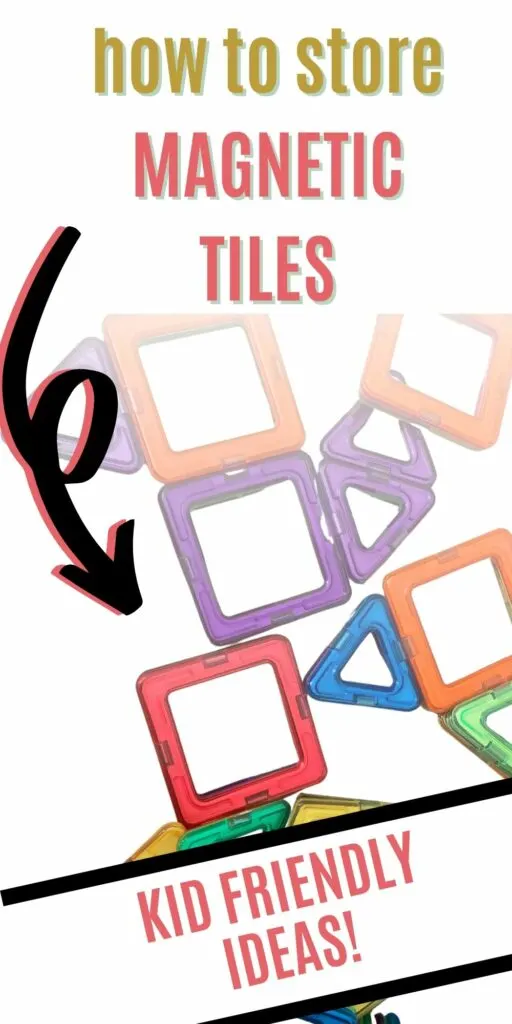 How to store magnetic tiles
The official storage bin
Magna tile has an official storage bin. It is cube style, but folds flat to use as a play mat. It's an interesting option, if the play mat appeals to you.
Fabric totes
We keep a fabric tote bag of magnetic tiles in my son's bedroom. He also has a bag of duplo legos. They easily pack and store in his closet or at the foot of his bed.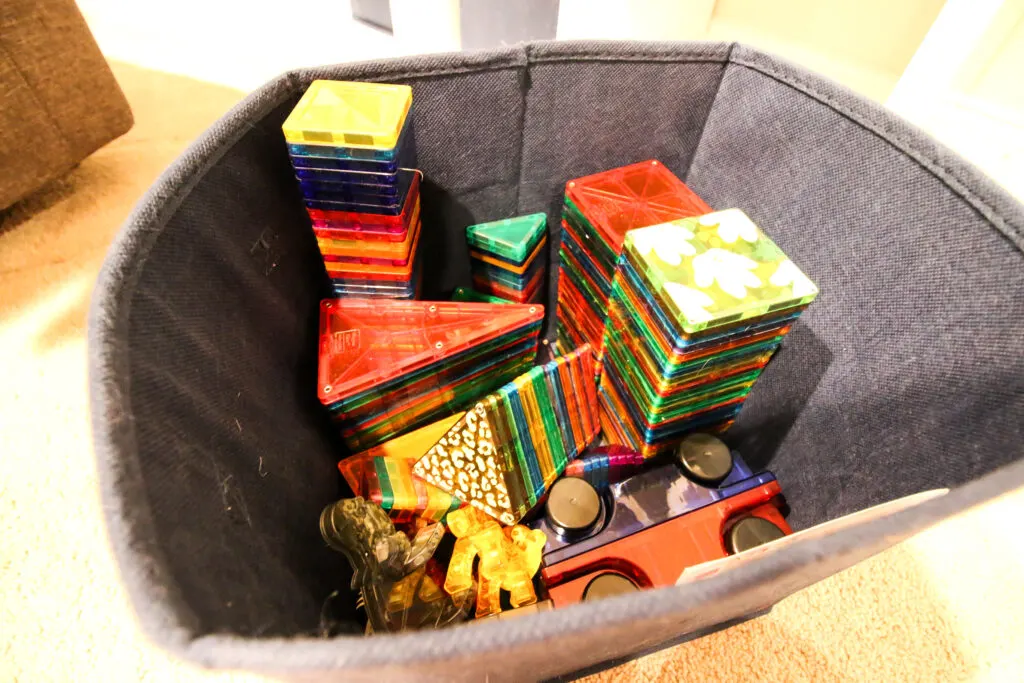 Soft bins or cube bins
We keep a lot of toys in soft bins on these open shelves in our loft. The baskets are woven rope and are basically indestructible.
Baskets
Any type of woven basket works for magnetic tiles, too. Just be sure it won't break easily. I like something with sturdy side handles!
Rubbermaid
You can use a clear plastic bin with a lid to store magnetic tiles. Just be sure your kids can open it themselves and that it won't crack easily!
Under bed storage
One of my favorite ways to store kids toys is in under bed storage bins. These are really great to use as a quiet time activity in their room, and hold a TON of stuff!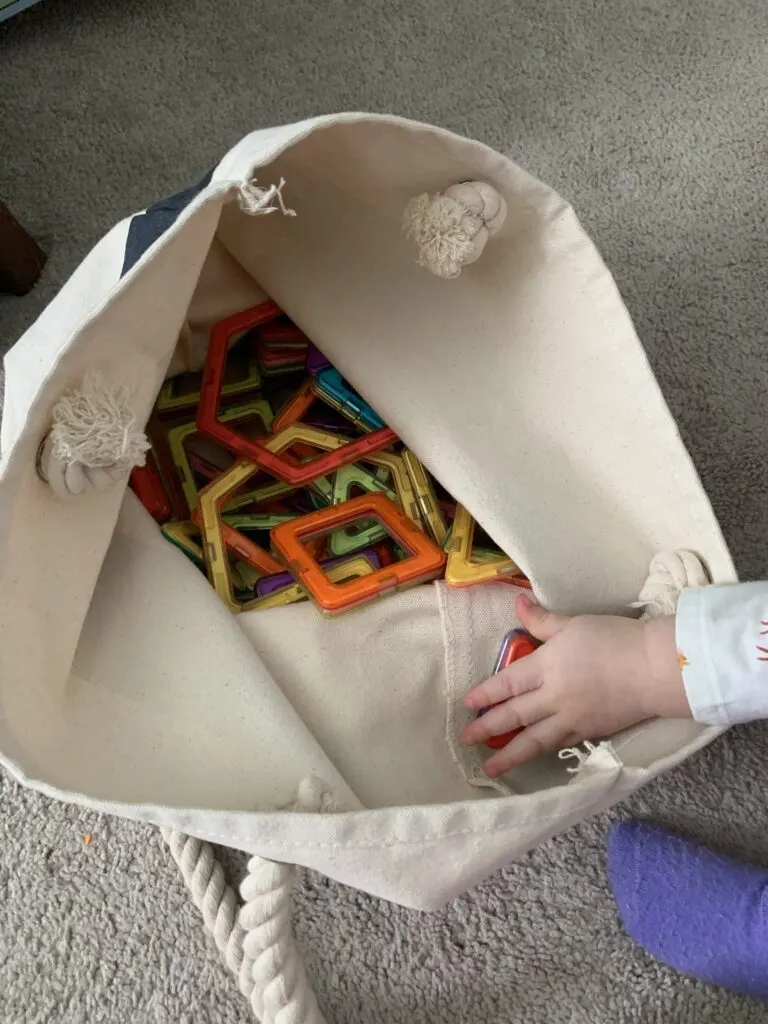 Any more questions about how to store magna tiles?!
More about magnetic tiles