Getting ready for a big Easter egg hunt? Here are a ton of ideas for what to put in the golden easter egg!
My kids love Easter egg hunts – I mean, what's not to love.
We attend a few each year and then have a big egg hunt in our backyard on Easter morning.
It's so fun for kids of all ages to just be silly and gather eggs!
One of my favorite traditions is the giant golden egg at the end of the hunt with a big prize in it!
There are so many things that you can put in a golden egg to make it special.
Don't feel like you need to go too wild – honestly, the glory of finding the golden egg is the best part!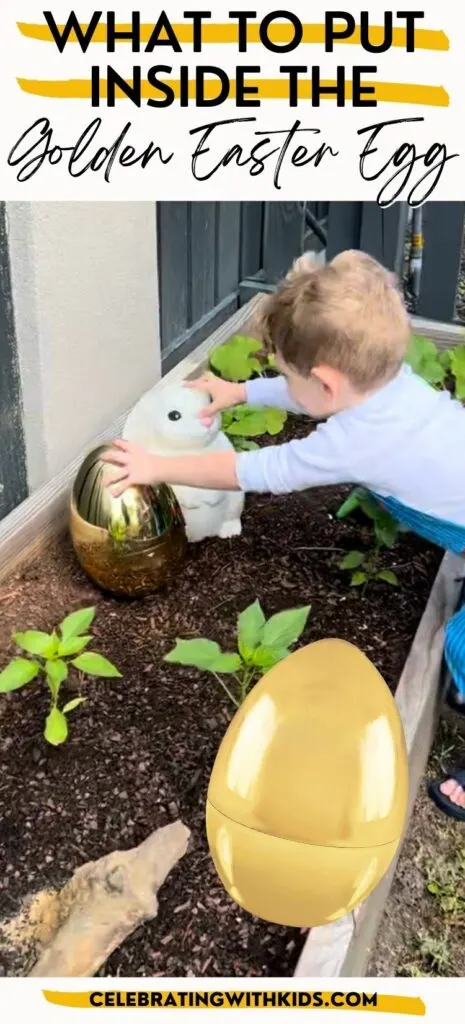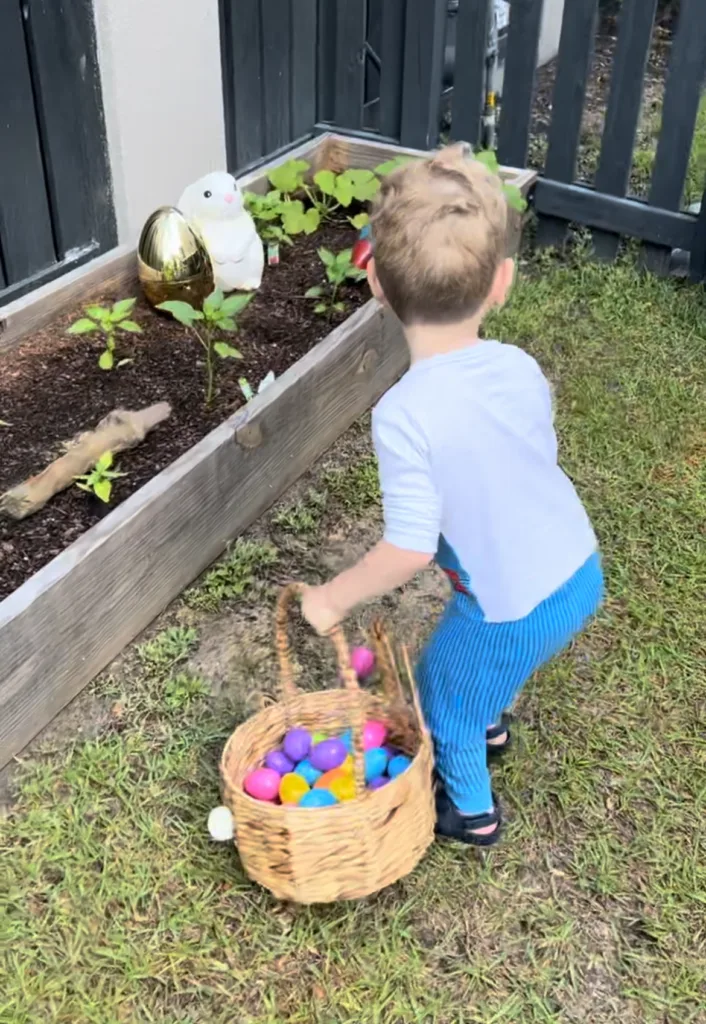 Shop golden eggs
Here are some great jumbo golden easter egg options!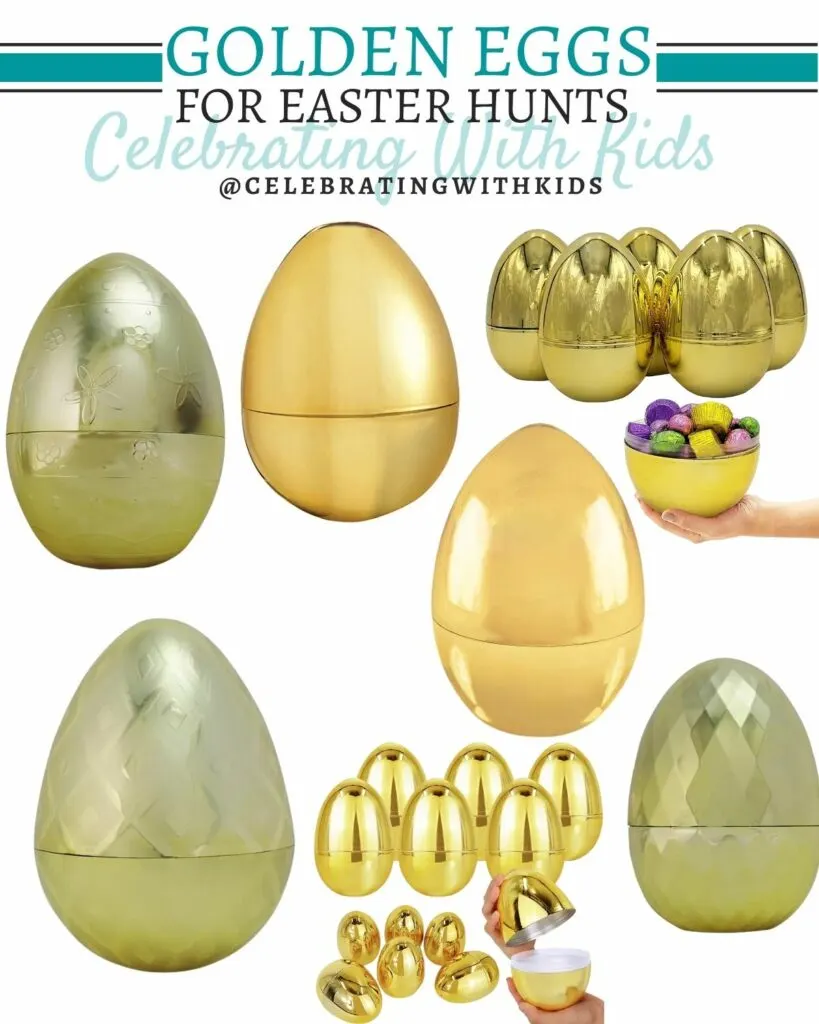 Click here to shop these golden eggs!
What to put in the golden easter egg
Remember to keep your audience in mind when stuffing easter eggs. Babies, preschoolers, kids, and adults would all have different ideas of a good egg filler.
Also, it has to be said that if you are stuffing an egg for your own kids/close friends or relatives you might stuff it a bit nicer compared to if its a big, public egg hunt. Maybe not, but I sure would.
Here are some of my favorite items to put in a golden Easter egg.
Easter Bunny Bucks (printable experience coupons for kids!)
stuffed bunny
chocolate bunny
a ton of smaller candies
action figures
tshirt
socks
snack foods (goldfish, crackers, cookies, etc)
legos
bath bombs
cars, trains, or trucks
swimsuit, pool accessories, beach stuff
sunglasses
pajamas
game or movie
bath toys
tickets to something (aquarium, concert, zoo, etc)
money or gift cards
jewelry
blank puzzle – we like to use a blank puzzle to create a treasure map that leads to another big prize!
Whatever your prizes, the golden egg should feel special and "bigger" than the other eggs, and be suitable for whoever is doing your egg hunt!
What is your favorite Easter tradition?!