Do your kids love bunnies? If you are planning a rabbit themed week or gift – for Easter or just for fun – here are my kids' favorite bunny rabbit themed books!
Bunny rabbits are often trotted out in kid's gifts and activities around Easter, but they are fun for kids all year round.
If you are talking about springtime, bunnies are a natural fit.
If your kids love animals, you can bet that they will love baby bunnies in their books any time of year.
Here is my book list of our favorite rabbit children's books for toddlers and preschoolers!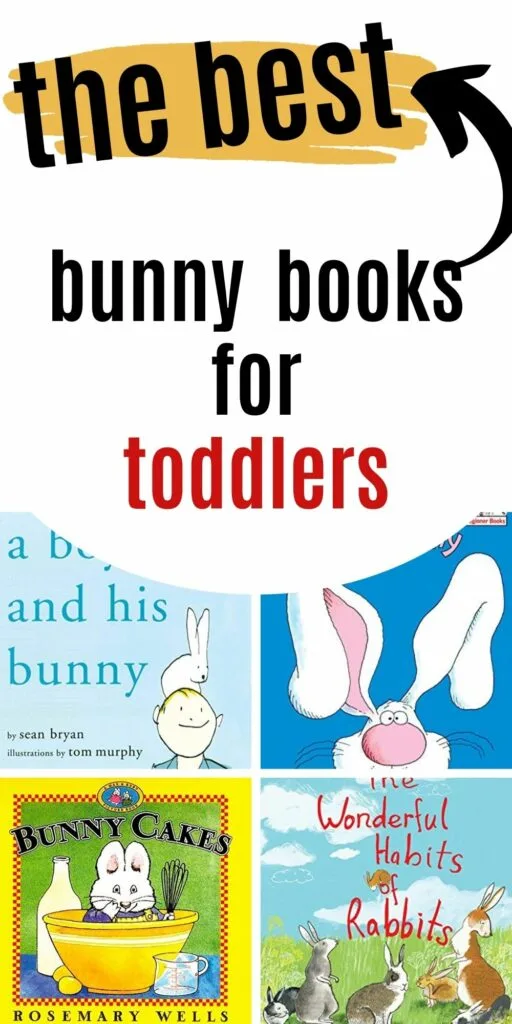 What's your favorite bunny children's book?