Looking for the perfect patriotic books for the baby or toddler in your life? Here are some of my favorites!
Summer time is quickly approaching and with it comes many patriotic holidays in the United States:
Memorial Day
4th of July
Labor Day
Flag Day
There are lots of opportunities for American-themed book reading with your kiddos.
So while you are busting out the red white and blue decorations and planning to celebrate America's birthday, let's incorporate a little bit of themed reading, too.
Here are some of my favorite patriotic books for kids! We love to get books from the library, but be sure to reserve seasonal books well in advance! I will link to Amazon below for convenience.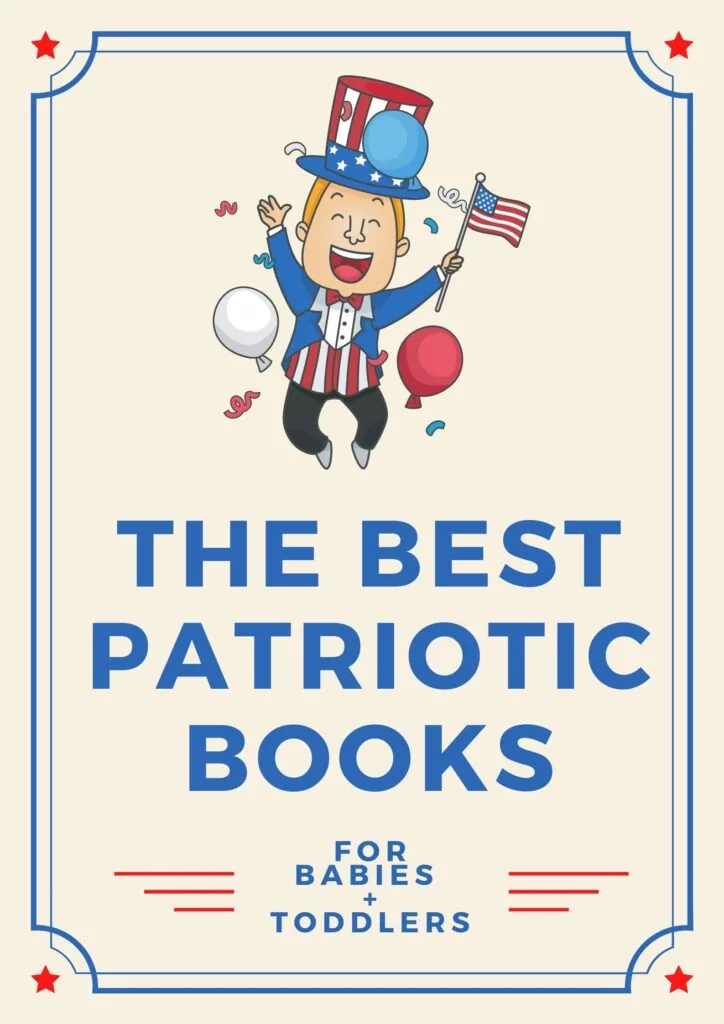 Patriotic board books for babies
Patriotic picture books for toddlers