Celebrate summer with a festive, patriotic snack! Here are a ton of fun and easy red white and blue foods for kids!
One of my favorite ways to celebrate holidays with my kids is themed snacks. I mean, we gotta eat, and I'm always struggling for food ideas. Why not go with a theme!
Patriotic holidays give you an easy color scheme to plan fun foods around.
You can always douse anything in patriotic sprinkles, but my favorite way to get the red white and blue snacks is with fruit!
Red with strawberries
Blue with blueberries
White with yogurt, whipped cream, icing, vanilla ice cream, cookie, pound cake
Whether you are looking for patriotic snacks for preschool or kid friendly 4th of July dessert ideas, there are tons of fun forth of July treats for the whole family to enjoy.
Here are some of my favorite red white and blue recipes for patriotic foods!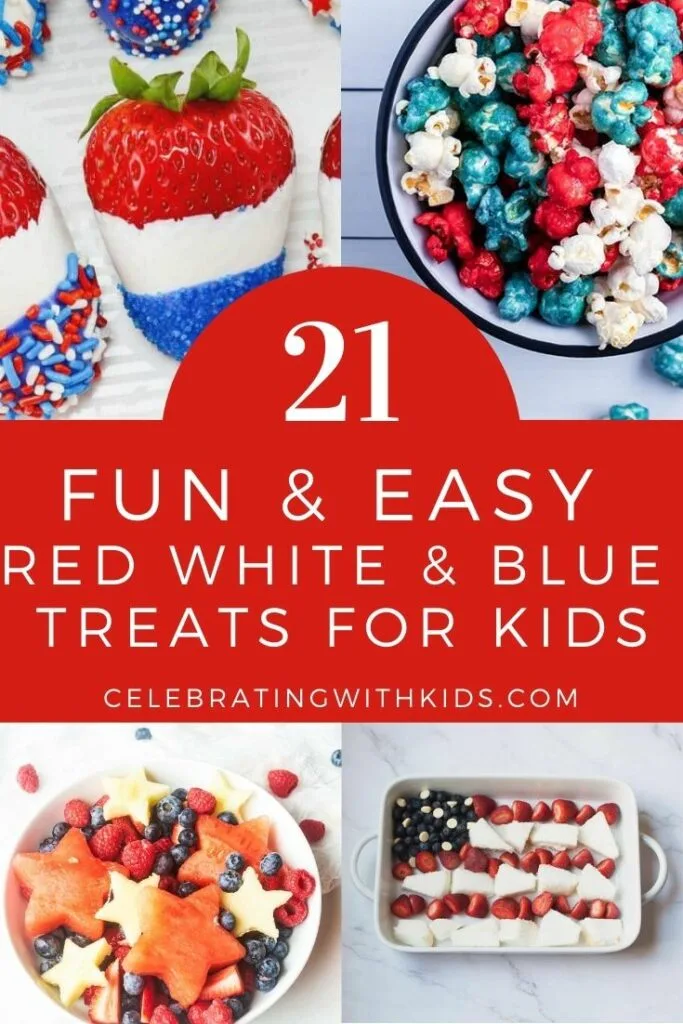 Red White and Blue Treats for kids
Here are a ton of ideas for red white and blue patriotic treats for kids!
What are your favorite red white and blue treats for kids?