Looking for the perfect monster themed book for your toddler or preschooler? Here are my favorites!
Kids love monsters! I dunno why I assumed that my son would be scared of them, but at 2.5 he finds them hilarious and awesome.
We do a lot of monster talk around here and with that comes some of his very favorite books.
I am excited to share my favorite monster themed books for toddlers and preschoolers!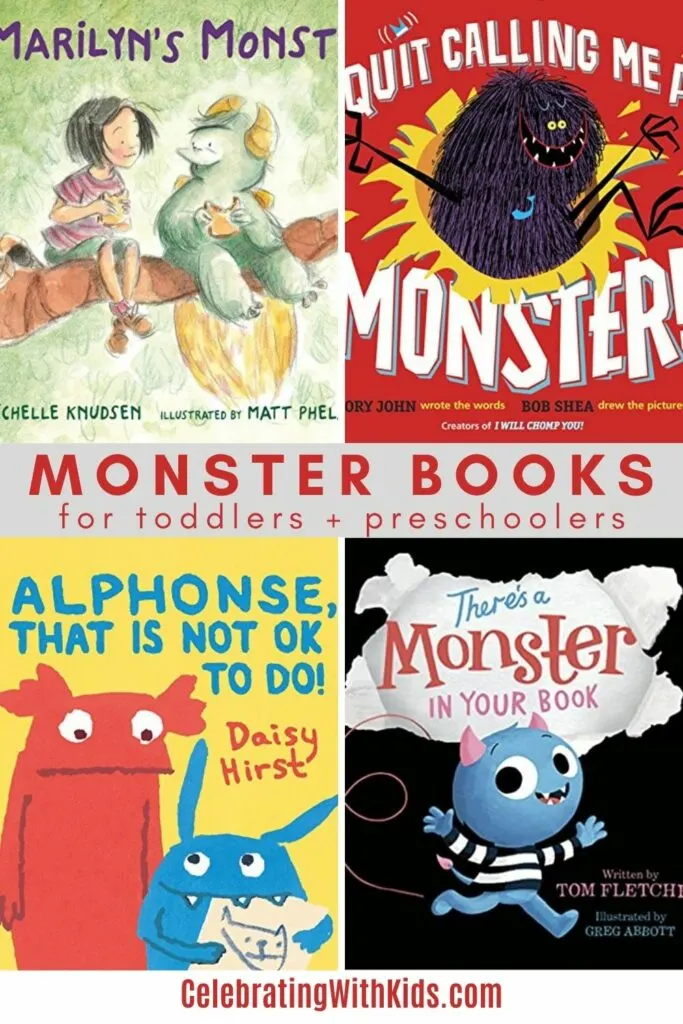 Want to make reading even more fun? Pair your favorite monster book with this build a monster game!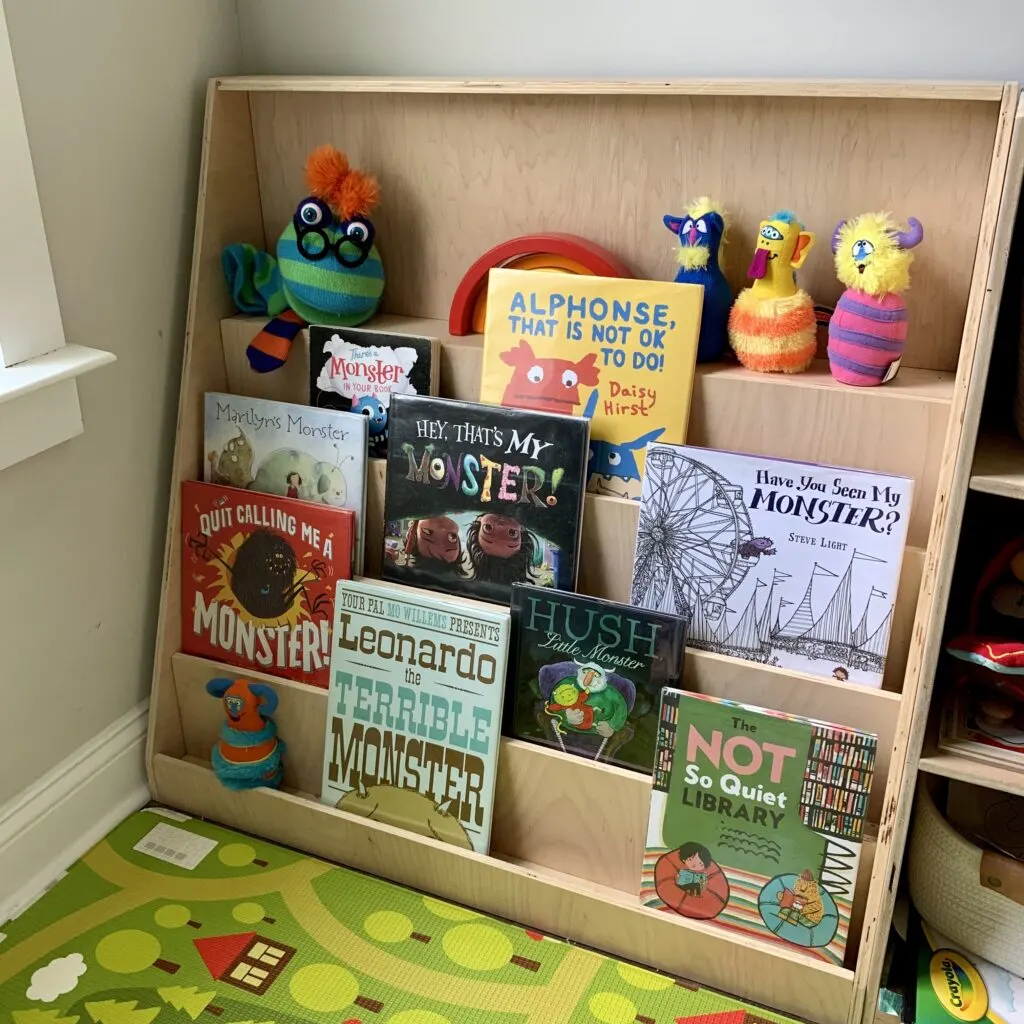 Monster book ideas for toddlers & preschoolers
Kids love monsters? Here are our favorite monster themed books!