Do your kids love dogs? Here are some of my favorite dog-themed books that my kids really love!
I'm sure it's pretty typical for a 2 year old, but my son loves dogs.
It's funny because we have a dog and he doesn't pay her too much attention. He chases her around a littly bit, but mostly ignores her.
But if we are on a walk and see a dog, forget about it. He's so excited, pointing and shouting and describing it as big or little and fluffy or smooth.
So, it's no surprise that he loves dog books, too. Luckily, there is no shortage of children's books about dogs!
If your child is a dog lover, here are some books that they are sure to love!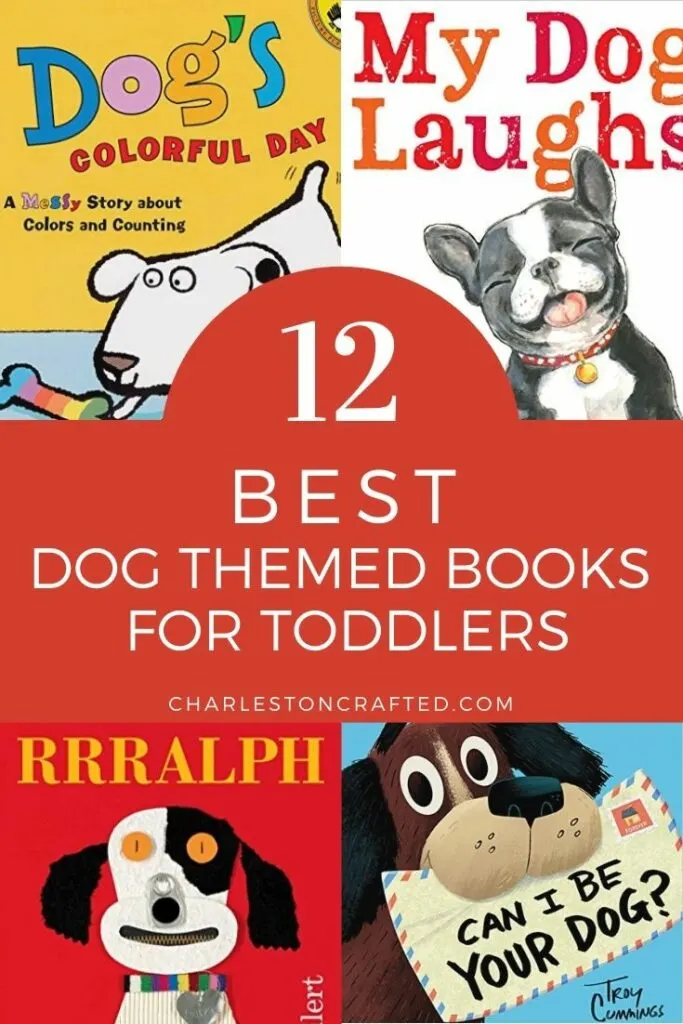 The Best Dog Books for Toddlers & Preschoolers
Do your kids love dogs? Thrill them with these fun dog themed books!
What are your favorite dog books for kids?