Looking for the perfect simple easter gift? What about easter bunny crayons! Here is how to make bunny crayons for easter!
We love making rainbow crayons in the oven any time of year, but they are really perfect for easter baskets or for easter party favors!
Recycled crayons are a great way to use up small pieces of broken crayons and make DIY crayons in any shape.
For this post, I am making bunnies. You could also make easter eggs, chicks, or any other springtime shape!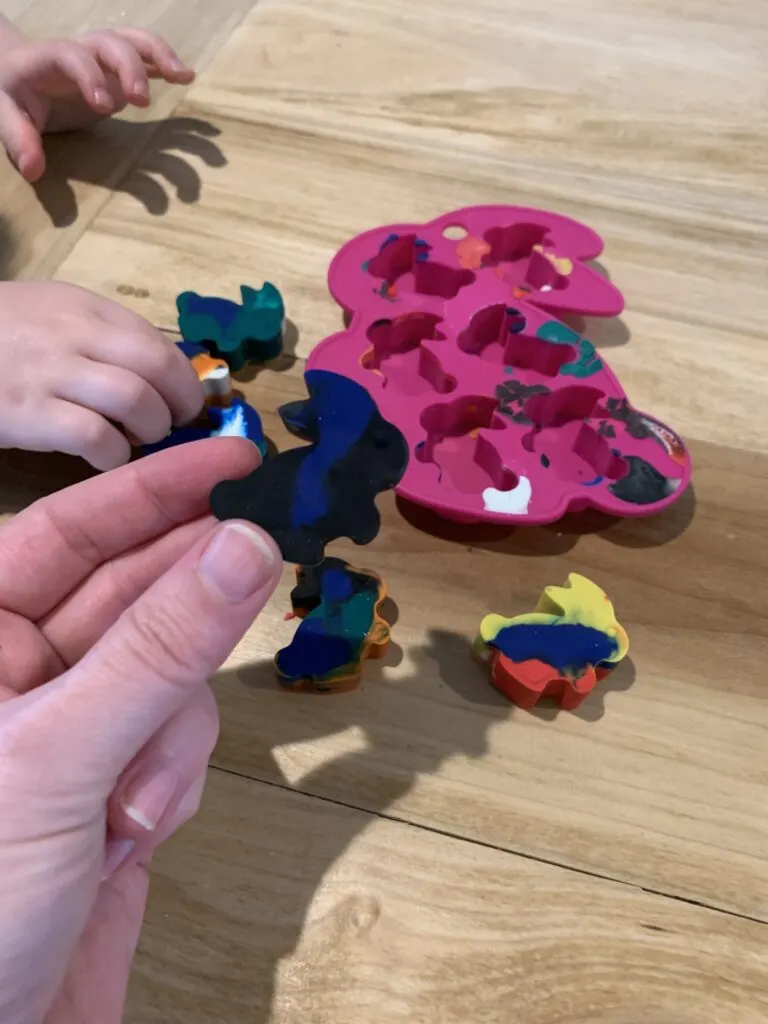 More bunny content you will love: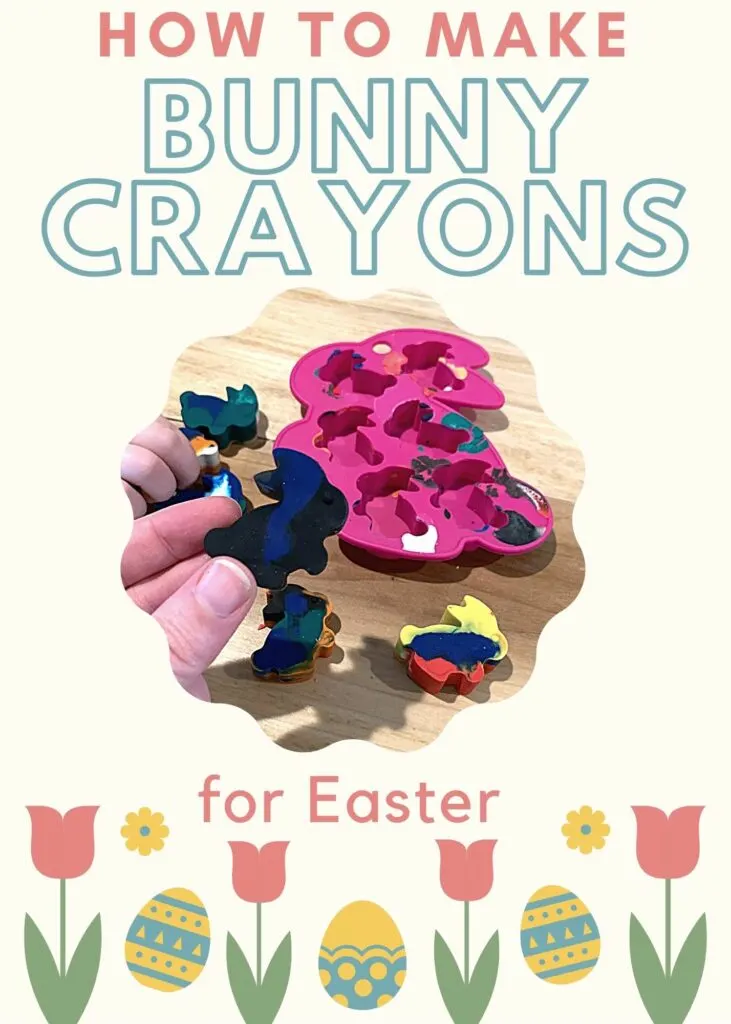 How to make bunny crayons for Easter
Bunny crayons are super easy to make! All you need is to melt crayons in silicone molds and let them cool so they take the shape of the mold!
Be sure they are completely melted and it is an easy project!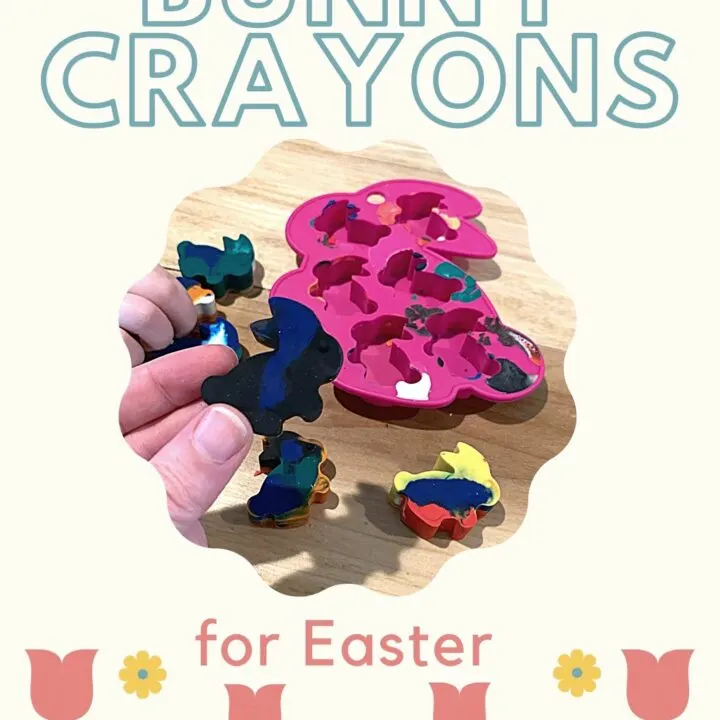 How to make bunny crayons for Easter
Yield:
1 mold's worth of crayons
Here's how easy it is to make bunny shaped crayons for easter!
Instructions
Preheat oven to 250 degrees
Unwrap your crayons
Break into pieces small enough to fit in the molds
Fill molds until they are overflowing
Place molds on a cookie sheet
Bake for 15-20 minutes until fully melted
Remove from oven and let cool completely - you can freeze them to speed this up
Pop out of the molds and enjoy
Why use a silicone mold?
Silicone molds are inexpensive, easy to store and clean, and the biggest bonus is that you don't need to use cooking spray – they just pop right out.
Simply push the mold inside out and the crayon will come out!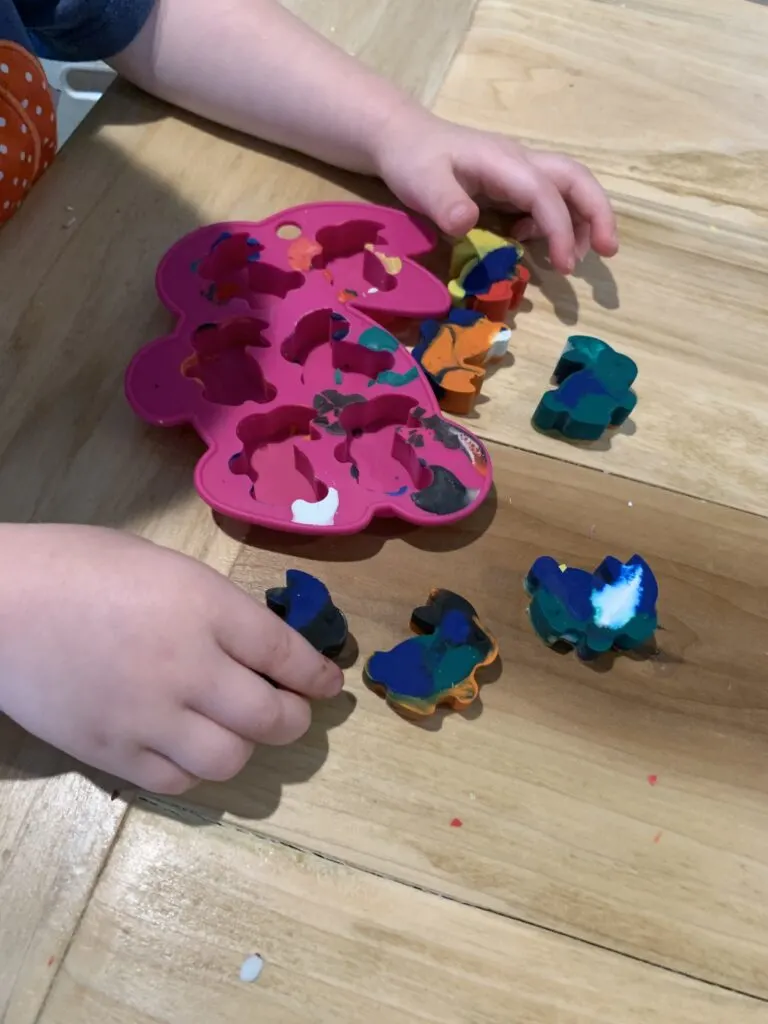 Where to get bunny silicone molds
My favorite places to get seasonal silicone molds for making crayons are:
Michaels
Joanns
Walmart
Dollar Tree
Amazon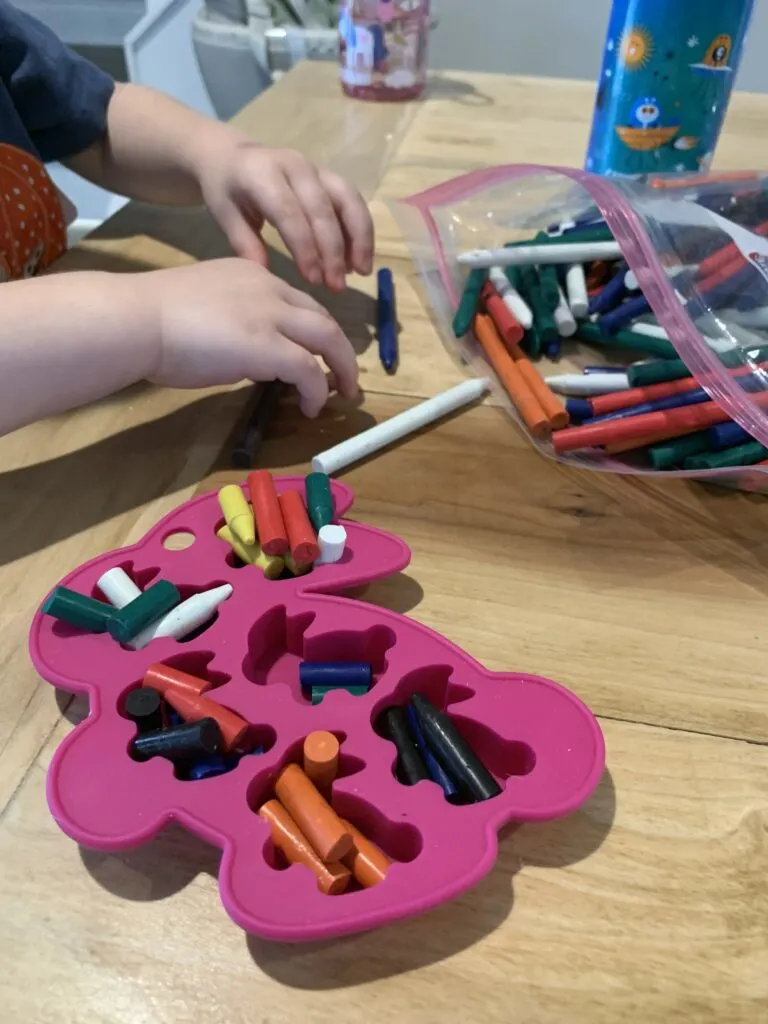 Lessons to pair with this easter crayon craft
Get your kids involved! They can peel the paper, break crayons, and put crayon pieces in the molds.
You can also do some simple learning with the following topics.
Color identification
What color is each crayon?
Counting
Count the crayons! How many pieces fit in each mold?
Sorting
Sort by color, or if using broken crayons, sort by size!