Looking for a fun patriotic craft idea for your kids or toddler? Here's how to make homemade patriotic crayons!
If you are looking for a patriotic craft to do with your kid or toddler, look no further than these red white and blue star crayons.
We love making molded crayons for every holiday. They are easy to make and my 2 year old gets really into it!
You can make rainbow crayons using these star molds, but I like using just red white and blue to make these a patriotic craft perfect for Memorial day, the 4th of July, Labor day, or even President's day!
Making crayons is a great way to use up broken crayons, though my secret hack is actually to buy unwrapped crayons to totally skip that step!
Keep the patriotic fun going with these patriotic play dough invitations!
See my favorite patriotic crafts for kids here!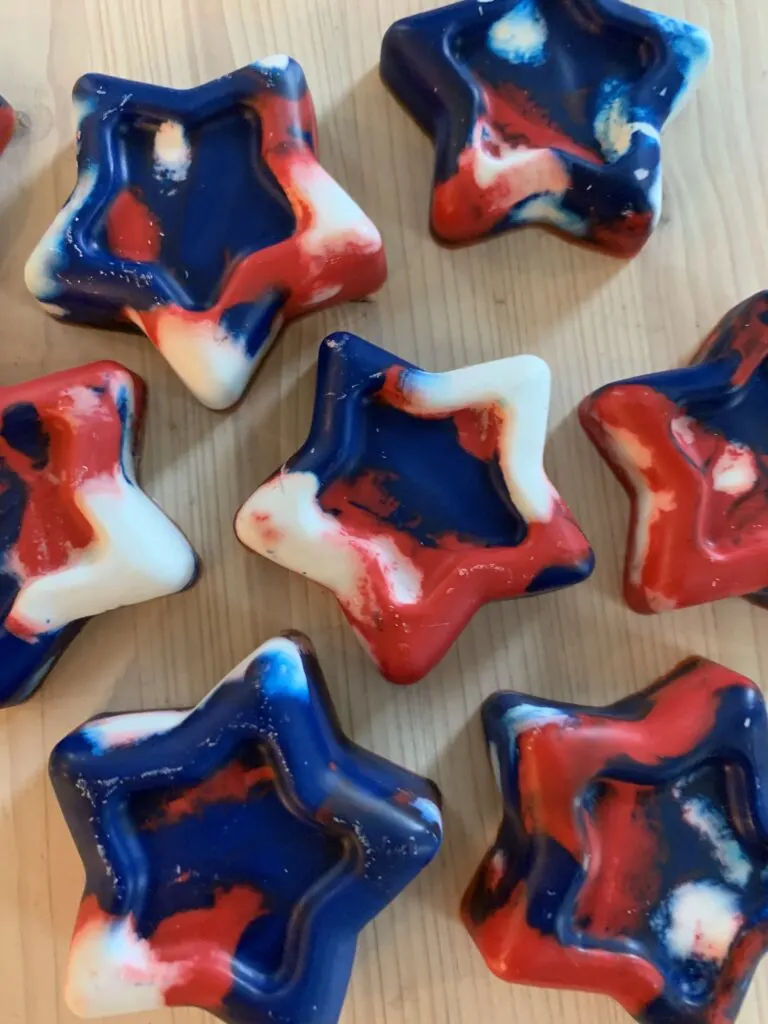 Why use a silicone mold?
Silicone molds are inexpensive, easy to store and clean, and the biggest bonus is that you don't need to use cooking spray – they just pop right out.
Simply push the mold inside out and the crayon will come out!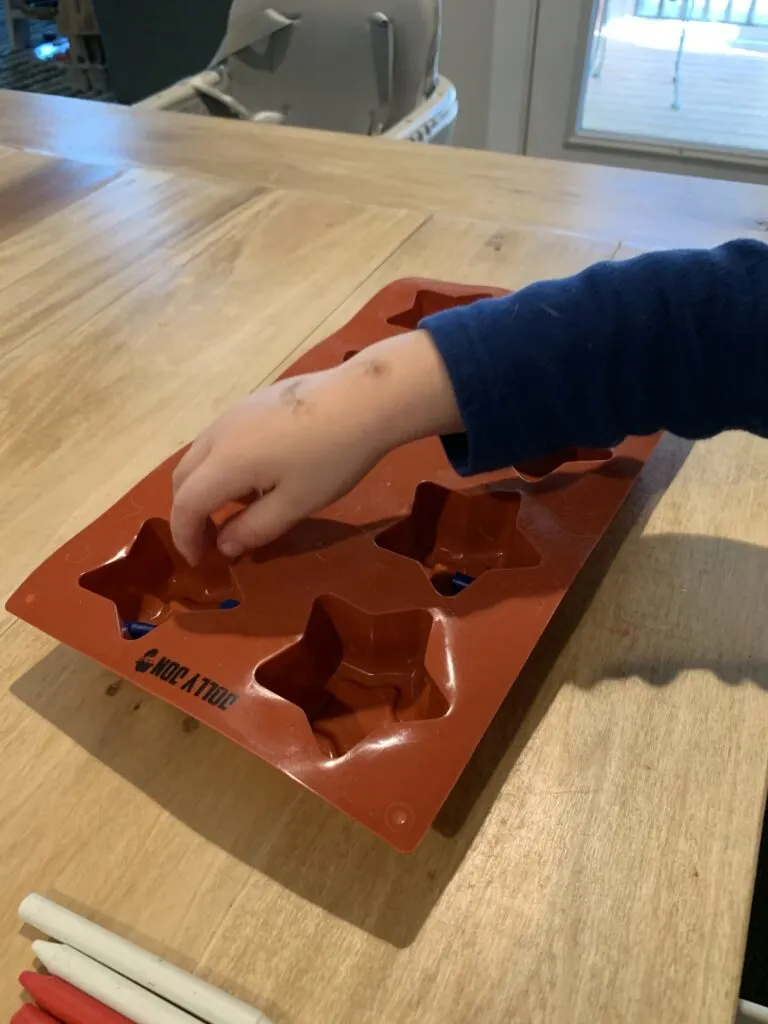 Lessons and learning to pair with this activity
Obviously the point of this craft is to have fun, but you can also add some educational elements.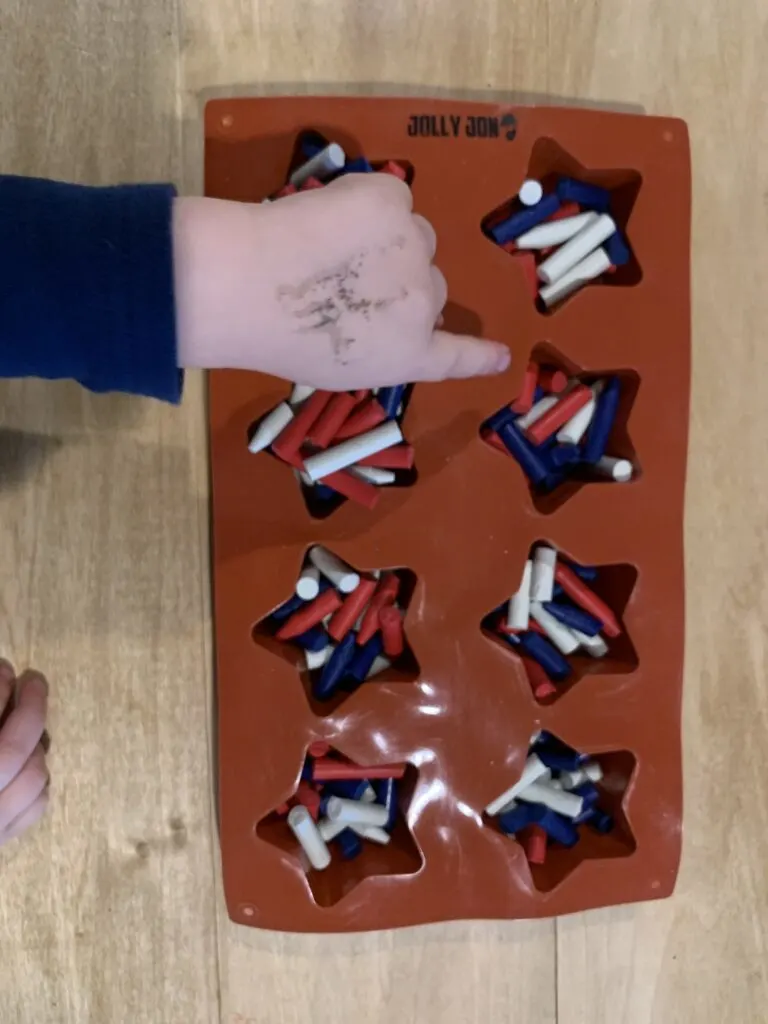 Color identification
What color is each crayon?
Counting
Count the crayons! How many pieces fit in each mold?
Sorting
Sort by color, or if using broken crayons, sort by size!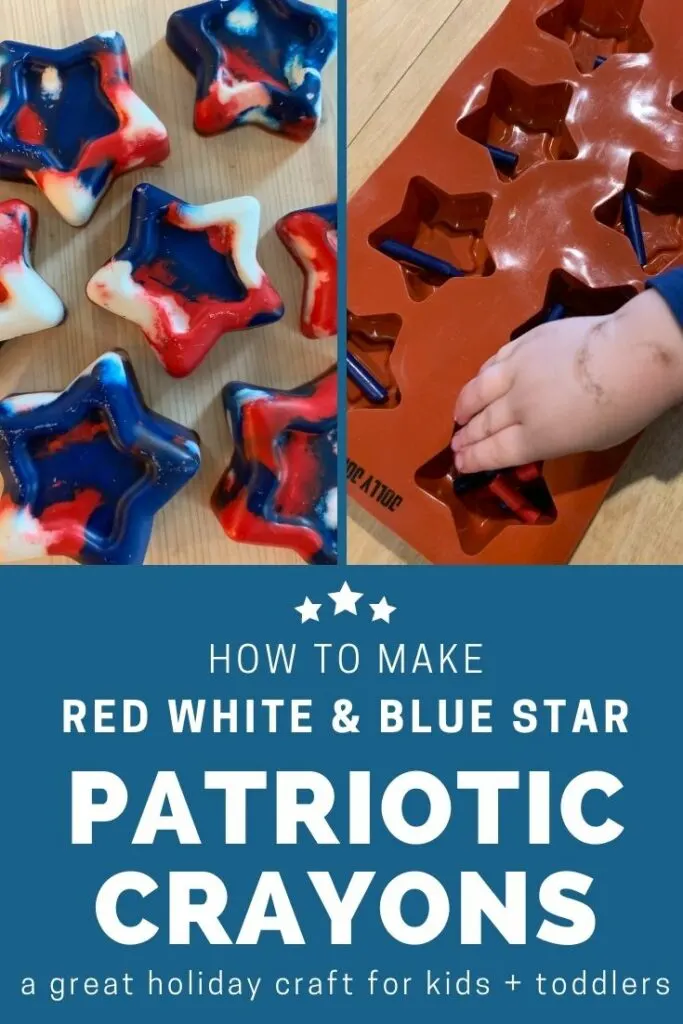 How to make patriotic crayons
It's easy to make patriotic star crayons at home! Here's how.
Supplies: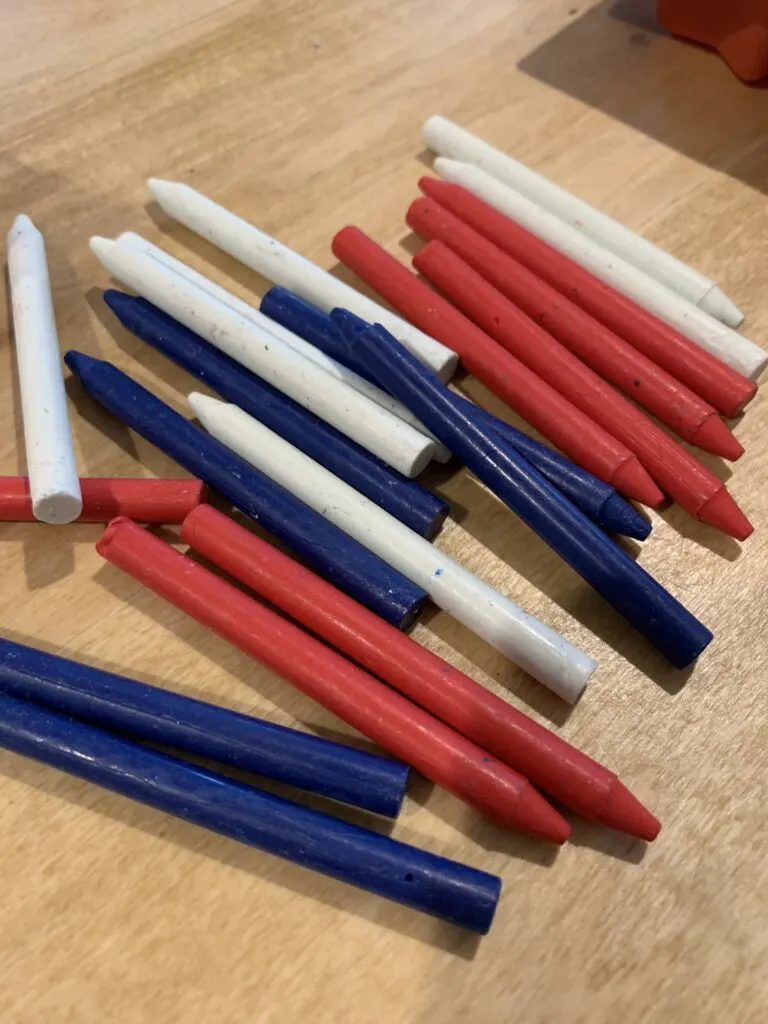 Instructions:
Preheat oven to 250 degrees
Unwrap your crayons
Break into pieces small enough to fit in the molds
Fill molds until they are overflowing
Place molds on a cookie sheet
Bake for 15-20 minutes until fully melted
Remove from oven and let cool completely – you can freeze them to speed this up
Pop out of the molds and enjoy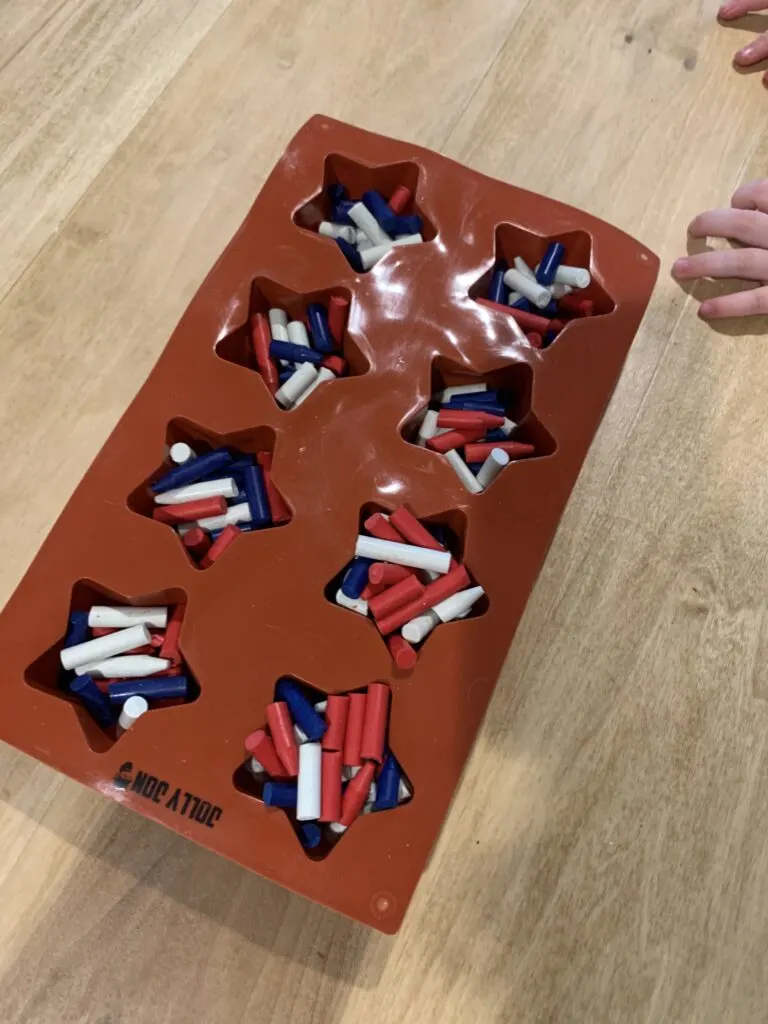 Note: the crayons looked like they made orange when they were melted. But they dried red. Don't be alarmed!