Looking for Easter basket ideas for your kids? Here are my best Easter basket ideas for toddler and preschooler girls!
Easter is a special holiday for a lot of families. While gifts and baskets are not the reason for the season, they are still a fun tradition for kids to get excited about.
However, it can be rough to come up with enough ideas to fill an Easter basket! So, I am sharing some ideas with you today.
I want to be clear – I'm not one to really "gender" things and my kids mostly get things that are age appropriate vs "gender appropriate".
That being said – as my daughter gets older, I am amazed at how she is drawn to "girly" things. She doesn't go to school, we don't push princesses on her, she has a brother. She just loves necklaces and dress up and baby dolls.
So, while the majority of these things are gender neutral and work for ANY child, a few will be what is traditionally considered for girls. Do with that what you will!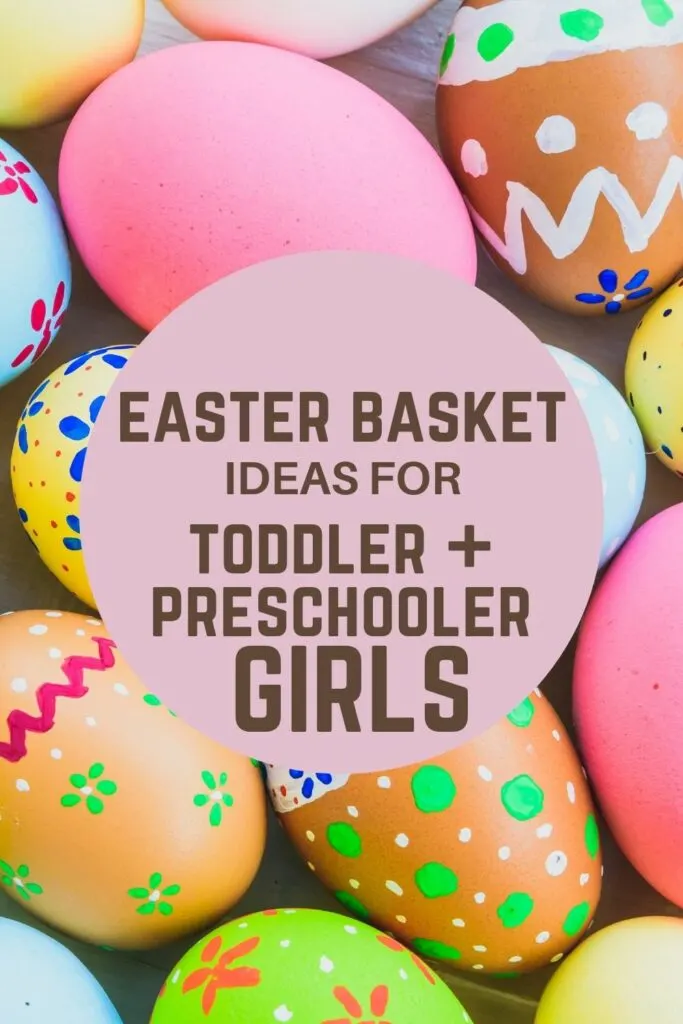 Easter Basket Ideas for toddler & preschooler GIRLS!
Larger items
Swim suit
Pajamas
Beach/pool towel
Pool toys
Hat
Deflated ball (beach ball or these bumpy balls)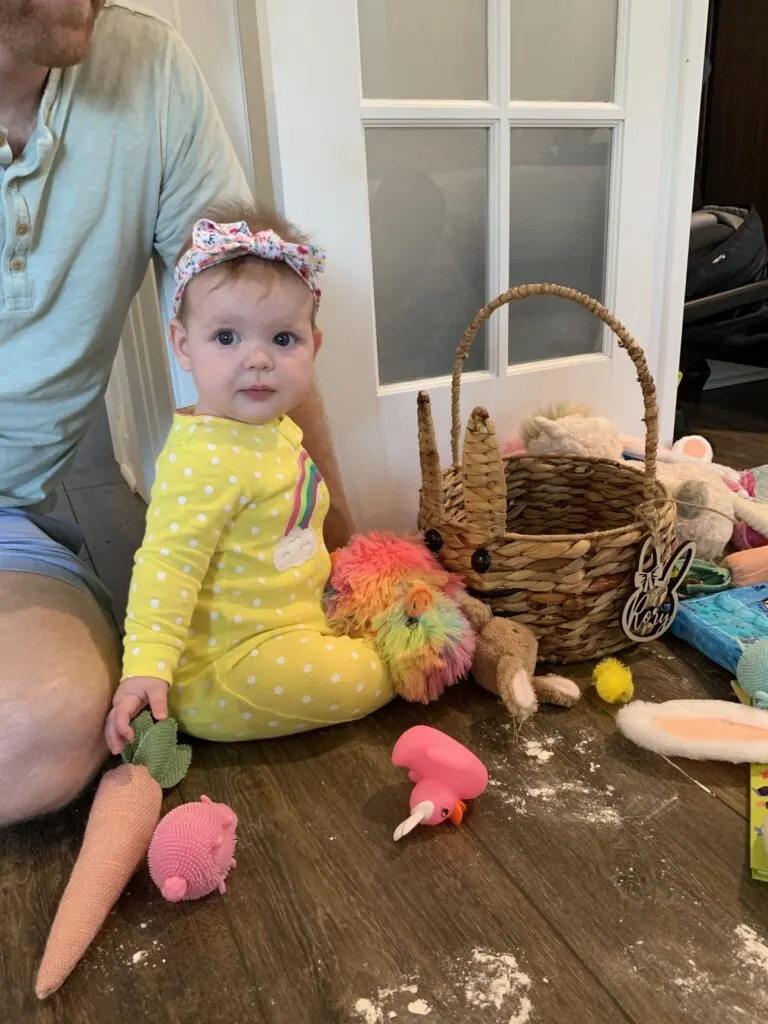 Smaller items
Easter Bunny Bucks (printable experience coupons for kids!)
Play dough
Play dough tools
Hair ties
Hair bows
Socks
Stickers
Bubbles
Temporary tattoos
Toothbrush
Sunglasses

Bath toys

Bubble bath
Bath bombs (HUGE HIT!)
Crayons (maybe make some bunny crayons!)
Glow sticks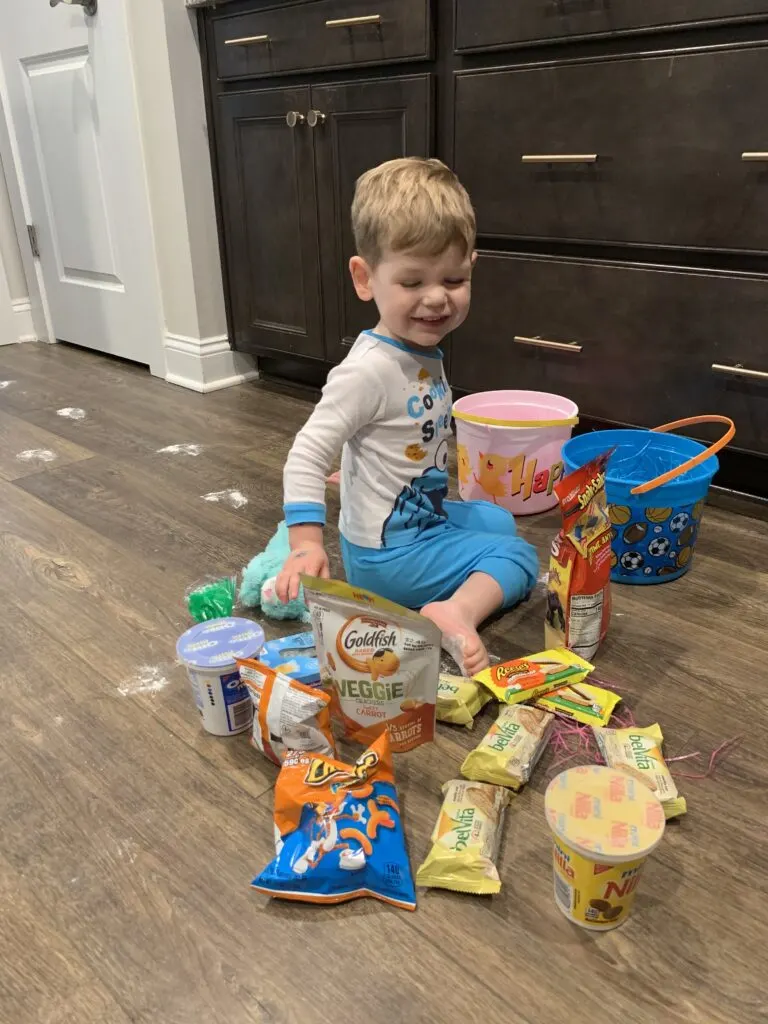 Non-candy treats
Goldfish
Peanut butter crackers packs (my kids LOVE these)
Mini bags of mini oreos
Applesauce pouches
Rasins
Pretzels
Easter themed sprinkles or baking supplies