Planning Easter dinner? If you're making ham, you'll need some side dishes! Here are the best side dishes to serve with ham for Easter for kids!
Easter is one of my favorite holidays. It has a beautiful religious message, and it has lots of fun for the kids. The both of best worlds!
Growing up, my husband's family treated Easter as a second Thanksgiving and had a HUGE meal. This wasn't how my family did it, but I love it as a fun family tradition.
My husband and kids LOVE a honey baked ham. I love that you can buy it good to go and just slice and heat it. It makes the meal so much easier!
Anyways, planning a holiday meal can be complex, so today I wanted to help you to brainstorm side dish ideas for your Easter ham.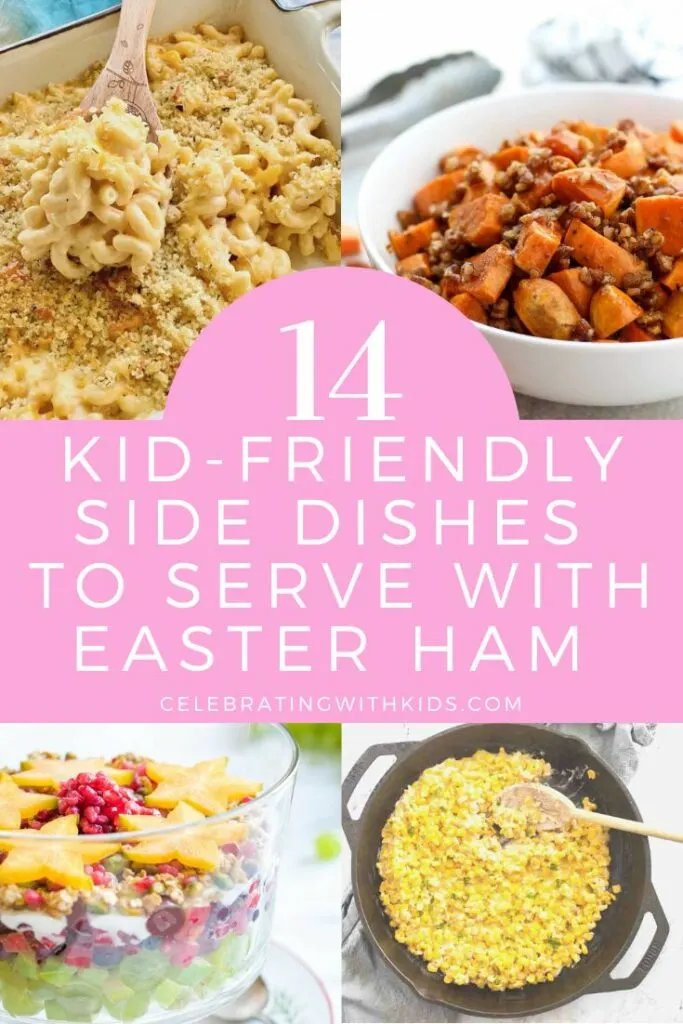 What kid-friendly sides to serve with ham for Easter
In general, my favorite sides to serve with ham for kids are:
mashed potatoes
mac and cheese
dinner rolls
roasted carrots
baked apples
corn
fruit
Adults often enjoy these additional sides with ham:
deviled eggs
scalloped potatoes
brussels sprouts
roasted asparagus
wild rice
butternut squash
green bean casserole
Check out the list below for specific recipes that pair great with ham!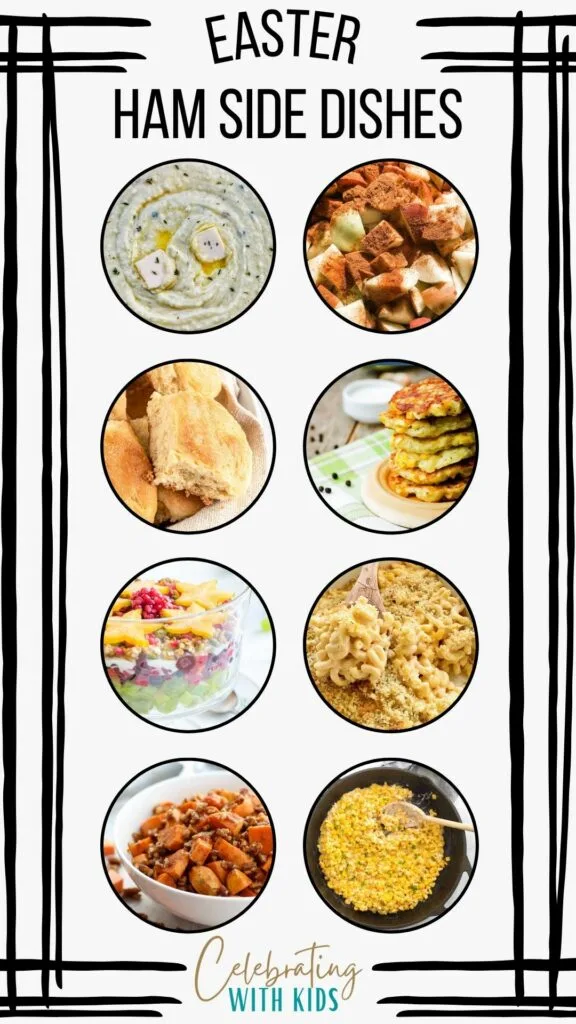 What sides to serve with ham for Easter for kids
Serving ham for Easter? Here are the best kid friendly side dish ideas!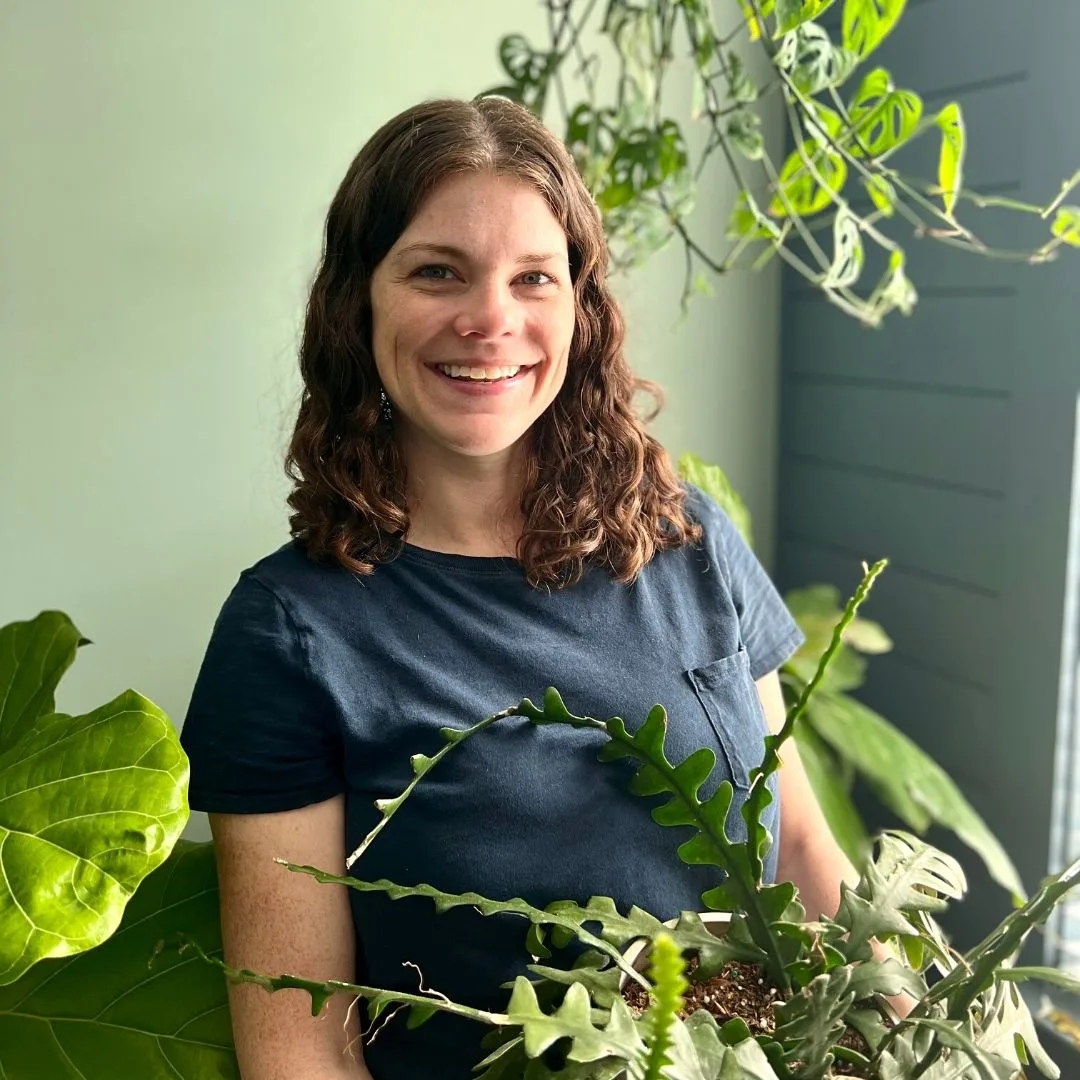 Hey there, I'm Morgan, the creative mind behind CelebratingWithKids.com! As a parent of two lively little ones, I've made it my mission to turn ordinary days into extraordinary adventures, sharing playful activities, thoughtful toy reviews, and delightful printables to help families celebrate every moment together. 🎉👨‍👩‍👧‍👦🎈