Looking for a free printable Easter bunny letter? Here's everything you need to know about these silly letters and a free printable set!
Easter is a fun and magical time for little kids.
Of course, the true meaning is found in church and you can share that story with your kids.
But, the Easter Bunny is a fun and cherished part of the day for many families.
If the easter bunny visits your home, how about having him leave a letter along with the Easter baskets?!
A letter from the Easter Bunny is a way to make the treats and gifts seem even more special and personalized.
Luckily, we've got a free printable to help you get started!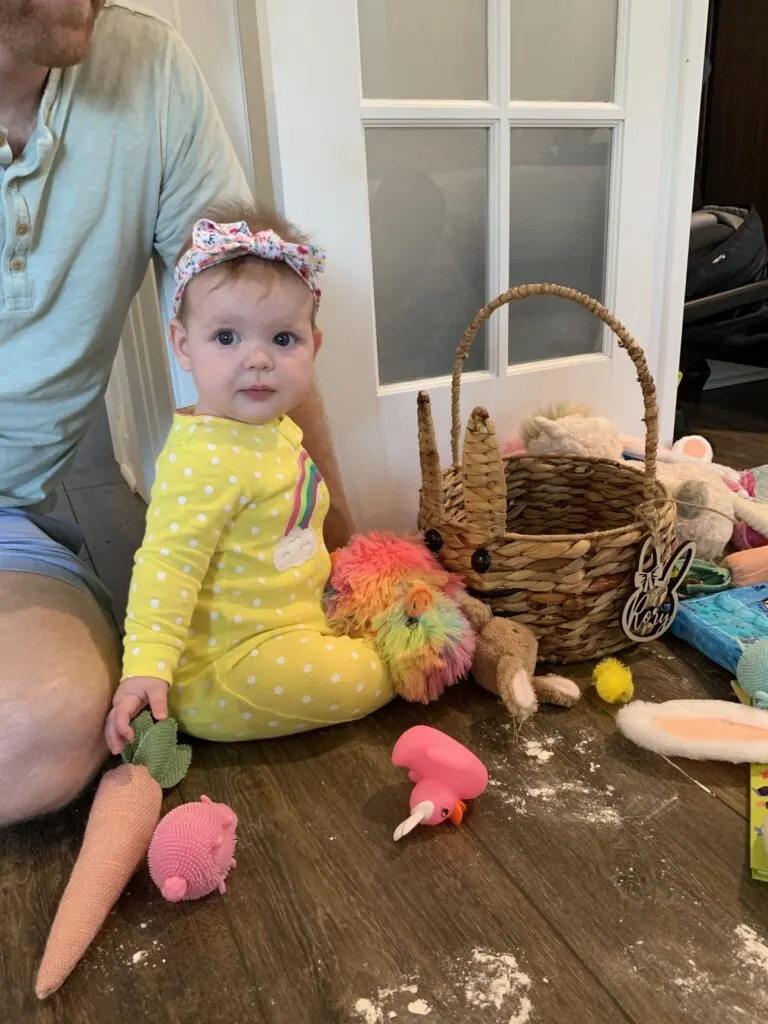 How do I make my child think the Easter Bunny came?
The easiest way to show that the Easter bunny came is to have him leave a trail behind! This could be:
bits of "fur" (cotton balls, pom poms, or any white fluff balls)
trail of white such as powdered sugar, glitter, etc
set out carrots the night before and let him take some bites
bunny poop (round chocolates or dark jelly beans)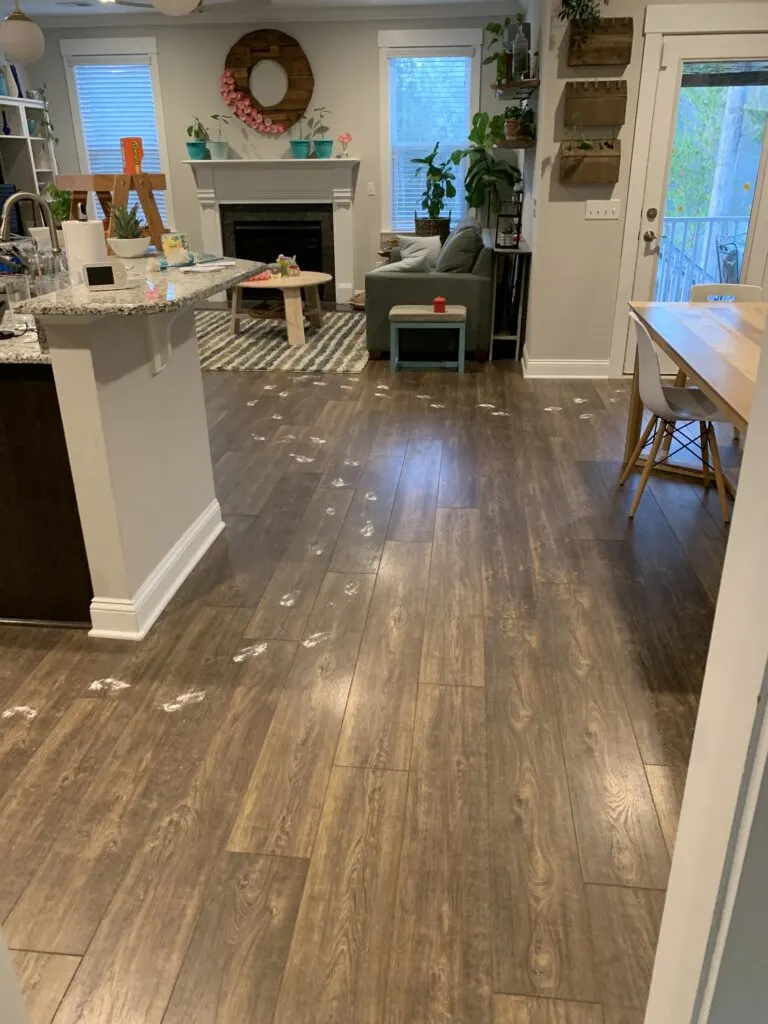 Does the Easter Bunny leave a note?
The Easter Bunny can leave a note, but doesn't have to. An Easter Bunny letter is just another way to make the morning a bit more magical for your children!
How to use an Easter bunny letter
To get started, you'll need to download our free Easter Bunny letter printable. Or, of course, create your own by typing up a letter on your computer and adding a few festive Easter images.
Once you have your letter ready, print it out on high-quality paper or cardstock to make it look even more special.
Next, personalize the letter with your child's name and any other details you'd like to include. For example, you could mention a special accomplishment or activity that your child has done recently to make them feel extra proud.
Each page of our free printable in the letter (there are 4 styles of letter) includes 1 version with text on it, and one blank so you can write your own letter if you prefer!
Finally, add some Easter Bunny magic by leaving the letter in a special spot for your child to find. You could place it in their Easter basket, hide it in a plastic egg, or leave it on their pillow.
Just make sure that it's in a place that they will be sure to find it on Easter morning!
A personalized Easter Bunny letter is a wonderful way to make this Easter extra special for your child. With our free printable, it's easy to create a personalized letter that your child will treasure for years to come.
So go ahead and add a little magic to your child's Easter celebration this year!
Free Printable Easter bunny letter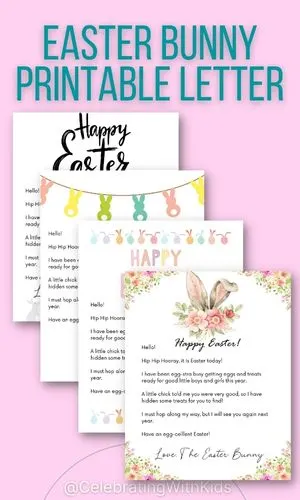 Get our free printable Easter Bunny letters! We have 4 copies of the letter with different imagery and designs, all in one convenient PDF! Click here to download the free Easter Bunny letters!
Do your kids get a letter from the Easter bunny?!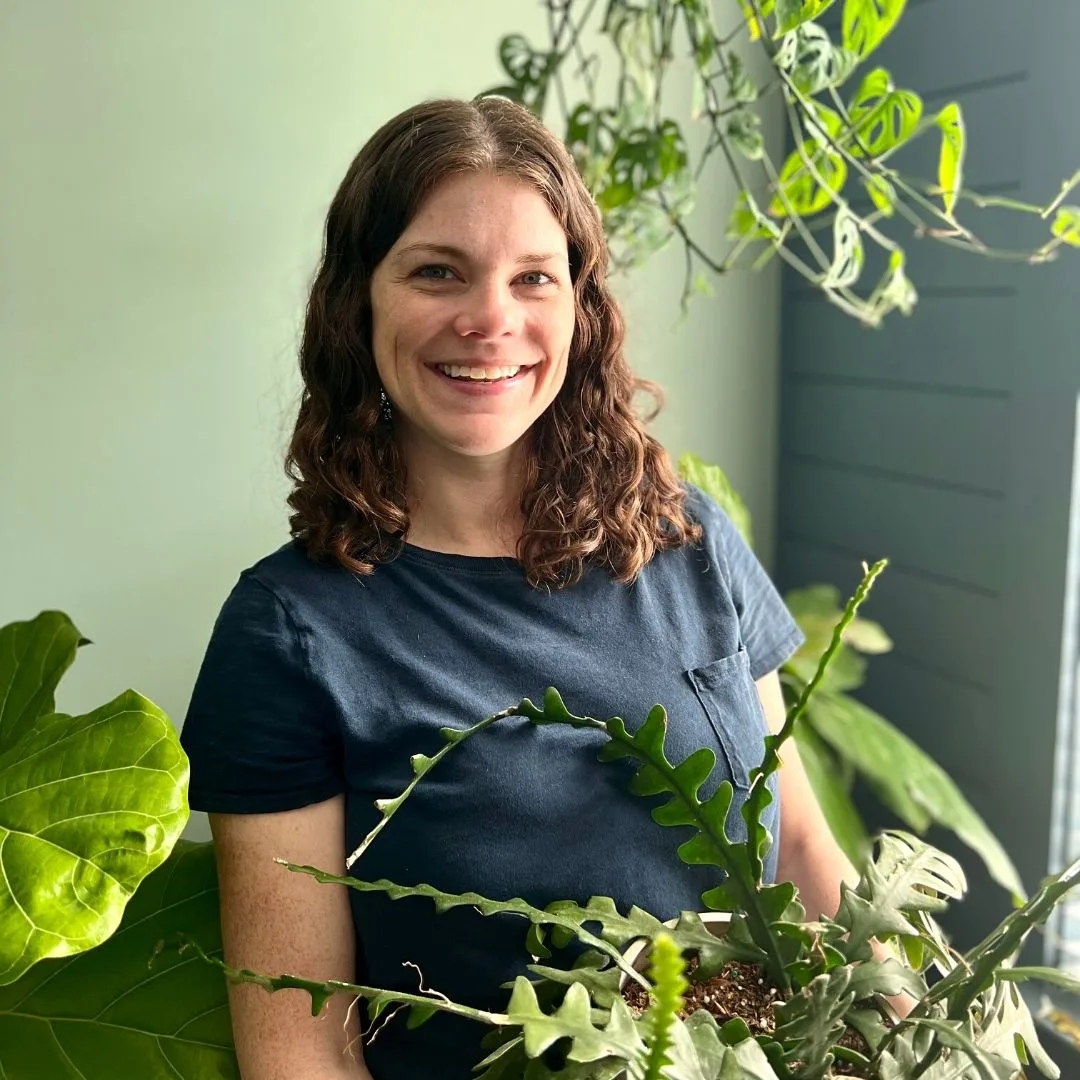 Hey there, I'm Morgan, the creative mind behind CelebratingWithKids.com! As a parent of two lively little ones, I've made it my mission to turn ordinary days into extraordinary adventures, sharing playful activities, thoughtful toy reviews, and delightful printables to help families celebrate every moment together. 🎉👨‍👩‍👧‍👦🎈