Want to fill your kid's basket with wooden and natural toys? Here are the best wooden toys for Easter baskets!
Ok, I have to start this by saying we do NOT do all wooden or all natural wooden toys for our kids.
BUT I am in several wooden toy facebook groups (this is my favorite) and I really am impressed by parents with the will power!
I love and admire wooden and natural toys and wanted to get together some beautiful wooden toys that your kids would love to get on Easter morning!
Check out my guide to wooden toys you can DIY make for your kids!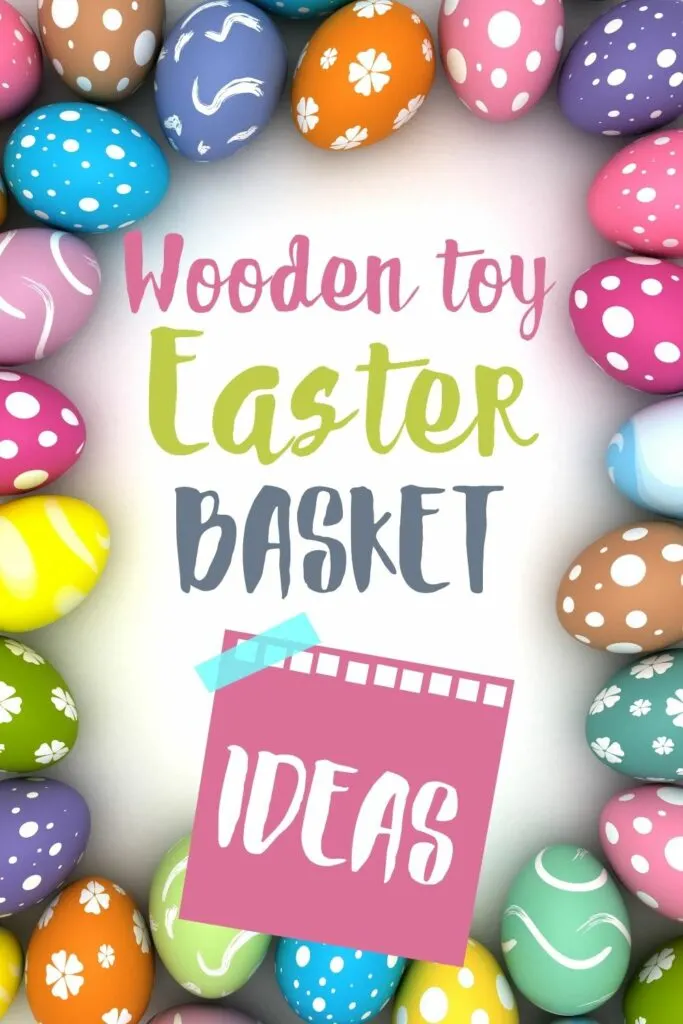 Wooden toys for Easter Baskets
Wooden bunnies & friends
Wooden bunnies are a classic for easter, obviously.
Wooden Puzzles & stackers
Nesting dolls
When I was a kid I was obsessed with my nesting dolls and opening and closing them!
Pull & push along toys
Wooden eggs
Other wooden easter toys
Wooden-adjacent toys for Easter Basket
These toys aren't actually wooden, but they are "natural toys" often loved by parents who choose wooden toys for their kids!
Stuffed bunnies + friends
Stuffed bunnies are another easter basket classic!
Other toys