Looking for DIY halloween gift ideas? Teacher gifts, party favors, neighbor gifts, classroom gifts – we have them all! Here are some quick and easy things you can DIY!
I am all about the trick or treating, but I also love that Halloween has been extended to more of a month long affair.
And while I am NOT one to give gift for every occasion, I do make an exception for handmade gifts.
Maybe you are having a Halloween party and you want simple goodie bags.
Maybe you have to send treats to your kids' school.
Or maybe you just want to send something extra to your kids' teacher, neighbors, a mail carrier, or anyone!
My biggest tip is to keep it simple. Halloween candy is always a hit! Sticking it in one of the below treat bags or jars just makes you seem like a rockstar, without much work.
Add a bag topper or a gift tag – there are some halloween printables below – and you really ARE a rockstar!
Here are some super easy ideas for halloween treats to gift this season!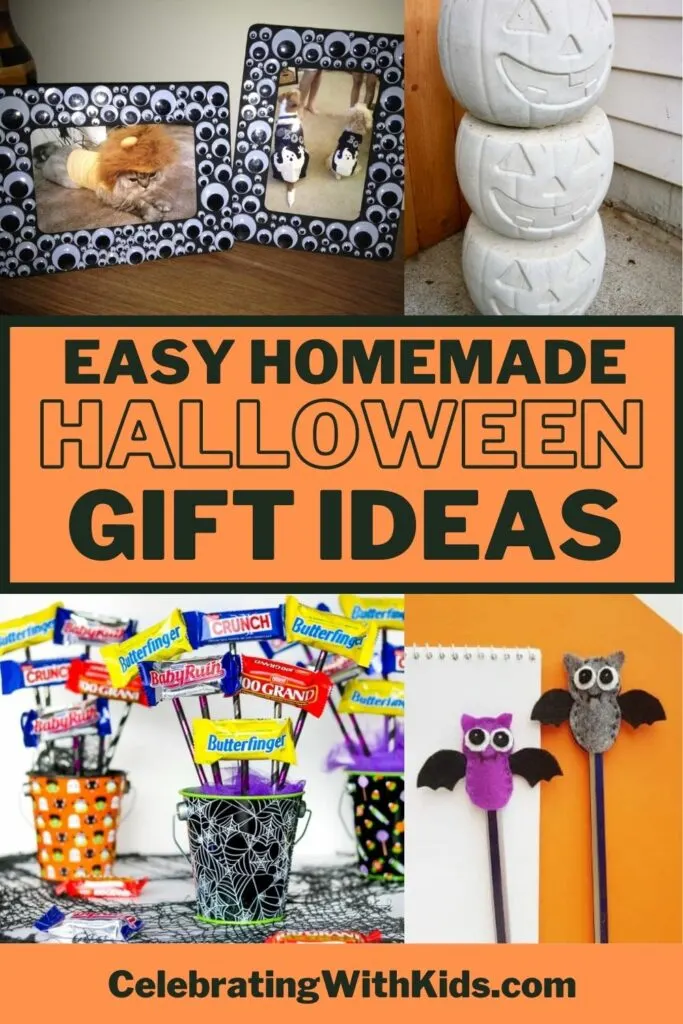 Easy DIY Halloween Gift Ideas
Looking for the perfect easy gift to make for Halloween? Here are some great ideas!
More Halloween ideas: