Getting into the spooky halloween spirit? Whether you are planning a whole ghost themed week or just looking for fun halloween crafts, here are ghost themed crafts and activities for any preschooler!
Halloween is so much fun to decorate for and enjoy with kids.
If you're like me, you want to make Halloween last the entire month of October.
One great way to do that is with themed weeks of activities, crafts, and fun recipes.
Here are some ghost themed halloween ideas for crafts and activities that are suitable for preschoolers or toddlers.
Have fun!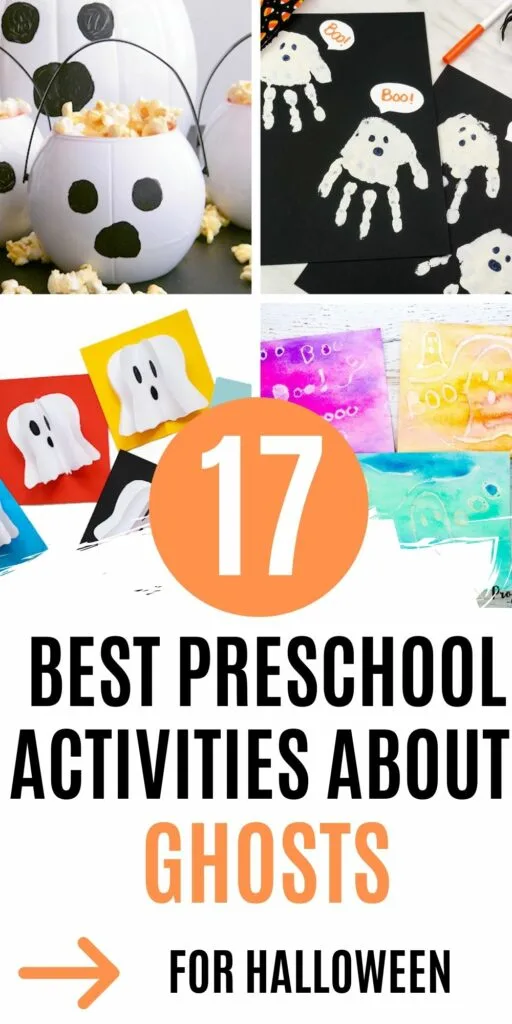 Ghost themed activities for toddlers & preschoolers
Ghosts are a Halloween staple! Here are some ideas for fun crafts and activities with a ghost theme for toddlers and preschoolers!