Looking for fun Halloween treats to make for your kids? Here are a ton of ghost themed recipes that are sure to be tons of spooky fun!
One of the best ways to get into the spirit of a holiday is with themed treats. Halloween included!
I like to make Halloween a month long celebration. It's honestly my favorite holiday – candy and costumes and monsters and spookiness!
If you are looking for themed weeks or units – or throwing a themed party – ghosts are a great halloween theme!
Keep it light and fun or make it spookier for older kids.
Either way, these ghost themed snack recipes are sure to be a hit!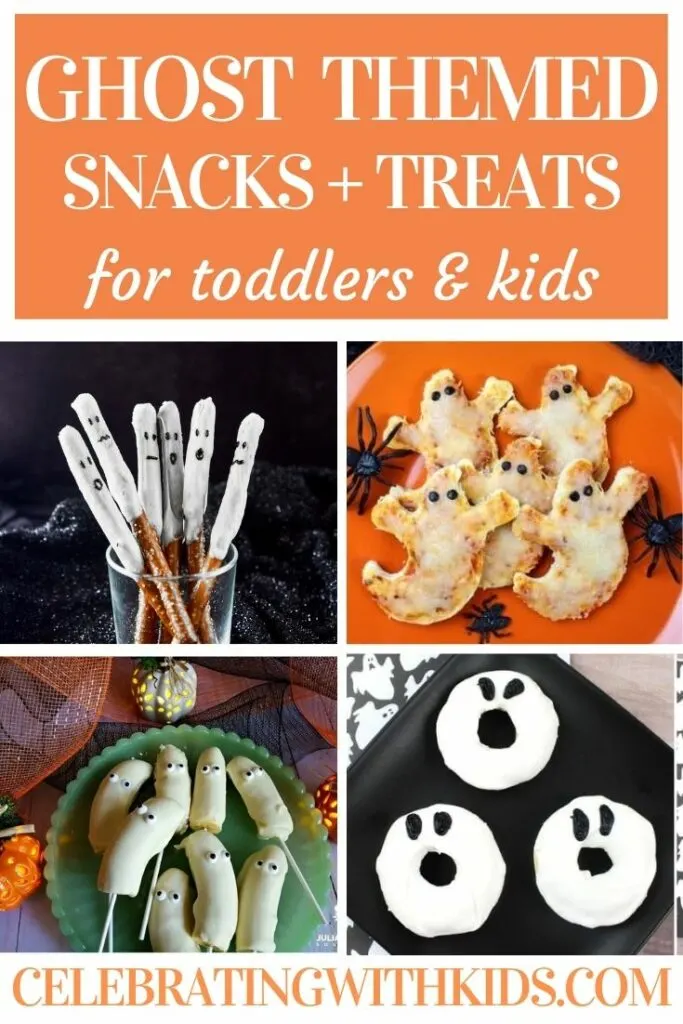 Ghost themed treats for kids
These ghost themed snacks are sure to get your kiddos in the spooky spirit!