Want to get your kids outside this Halloween? Let's go on a scavenger hunt! Here's how to plan a Halloween Scavenger Hunt for kids and a free PDF printable!
I absolutely love Halloween. It's just a fun, silly holiday.
I love Halloween so much that I make it into an entire month of activities.
Now that I have kids (a 1 and 2 year old this year!) I am REALLY excited to do all of the Halloween things.
One of my favorite Halloween things is looking at decorations in our neighborhood! There are a few sections especially that go all out.
I like to let my kids play wild, but some times a little structure goes a long ways towards making sure we all have fun.
A Halloween neighborhood scavenger hunt is a great way to lets kids be wild and play, with a little structure to help keep them from getting bored.
Be sure to check out my Fall scavenger hunt for kids!
Here's my best tips for visiting the pumpkin patch with kids!
Halloween Scavenger Hunt Free Printable PDF
Get a free printable PDF to take on your halloween decor scavenger hunt with you! Click here to sign up for access to our free printables library! We also have a Fall scavenger hunt in there!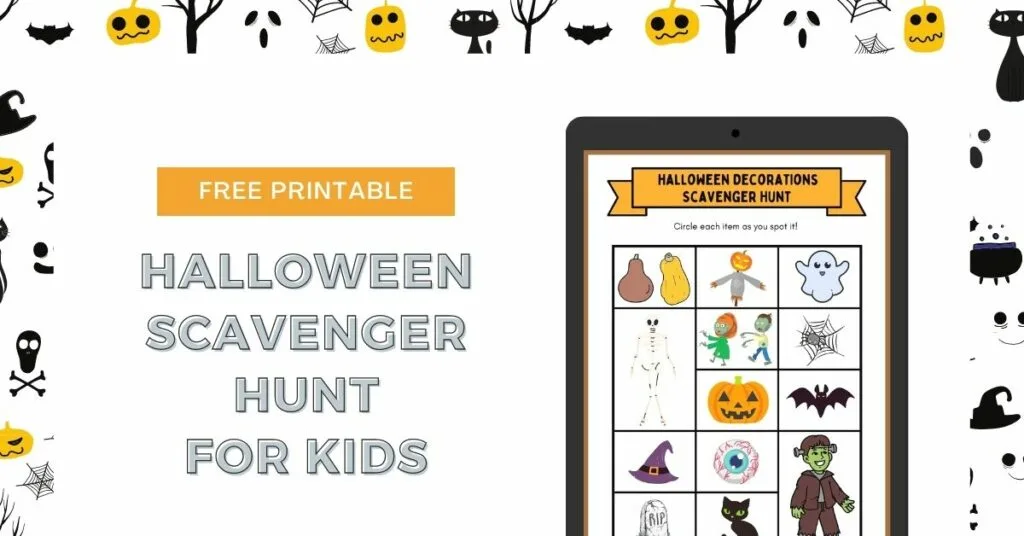 Halloween Scavenger Hunt Ideas
Of course, this will all vary depending on what your neighbors use to decorate. I tried to pick things for my printable that I think most well decorated Halloween neighborhoods have!
Here are some Halloween items that you might look for on your Halloween outdoor scavenger hunt:
Pumpkins – whole or carved
Gourds
Hay bales
Scarecrows
Zombies
Witches
Frankenstein
Monsters
Ghosts
Gravestones
Black cats
Spooky eyeballs
Hands reaching out of the ground
Bones or body parts
Spider webs
Halloween candy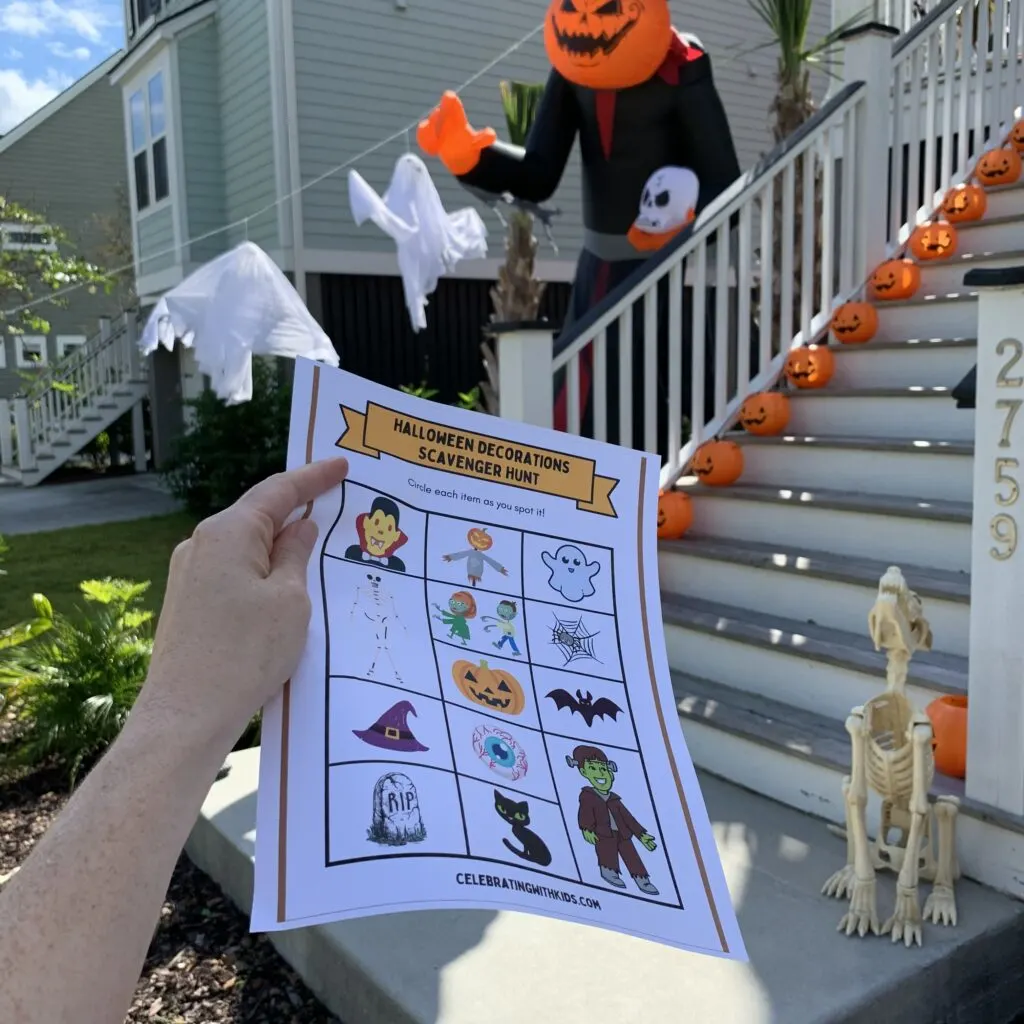 How to do a Halloween scavenger hunt
First, make a treasure hunt list. You could use our free printable or make your own.
Then, head outdoors! Walk around your neighborhood and check out the decorations. This is often best to do once it starts to get dark and inflatables are blown up or lights are on.
Consider cruising around on bikes or with a wagon so you can cover more ground, or break your hunt up into several nights so you can take your time.
Look and see what you can find!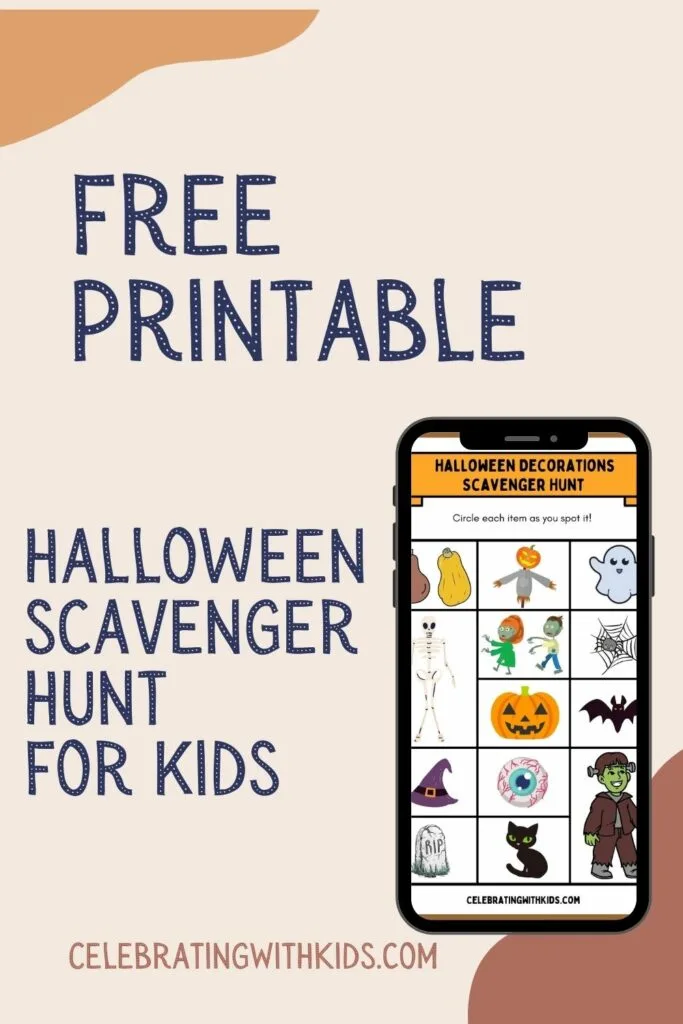 Halloween scavenger hunt printable
Get our free printable PDF to take on your scavenger hunt with you! Click here to sign up for access to our free printables library!
More Halloween ideas: